Black Widow Just Broke A Significant Box Office Record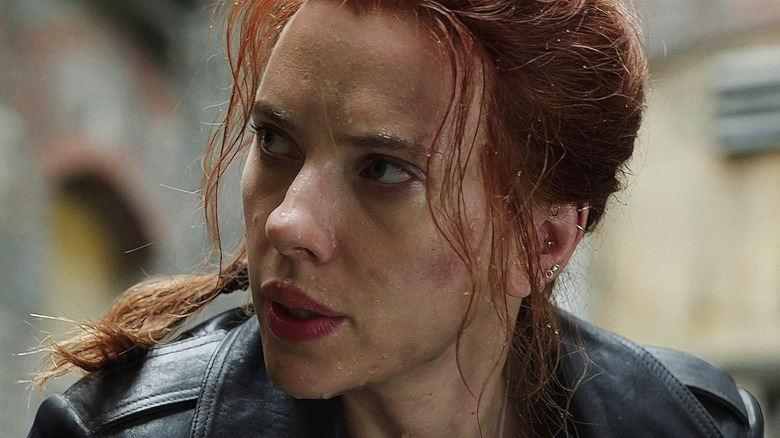 Marvel Studios/Disney
After over a year of theaters being closed due to COVID-19, the return of theatrical viewing has finally come around, and moviegoers are definitely eager to return. Consequently, there's no better time to release Marvel's "Black Widow," the long-awaited solo film for Scarlett Johansson's character Natasha Romanoff. 
Not only has Johansson been a part of the Marvel Cinematic Universe for nearly a decade without receiving her own leading film, but "Black Widow" has also undergone several release date delays. Originally meant to premiere in May 2020, the film was initially pushed back a full year to May 2021 due to the pandemic, before being delayed once more to July 2021 (via Mashable). 
Additionally, MCU films already have no trouble achieving box office success — "Avengers: Endgame," for example, made over $2.7 billion worldwide in 2019, according to Box Office Mojo — so with a whole year of closed movie theaters, a post-pandemic release of a superhero movie was bound to be a success.
The official release date of "Black Widow," directed by Cate Shortland, is Friday, July 9, but the film began preview screenings on Thursday night — and broke a major record in the process.
Black Widow had the best preview night of the pandemic era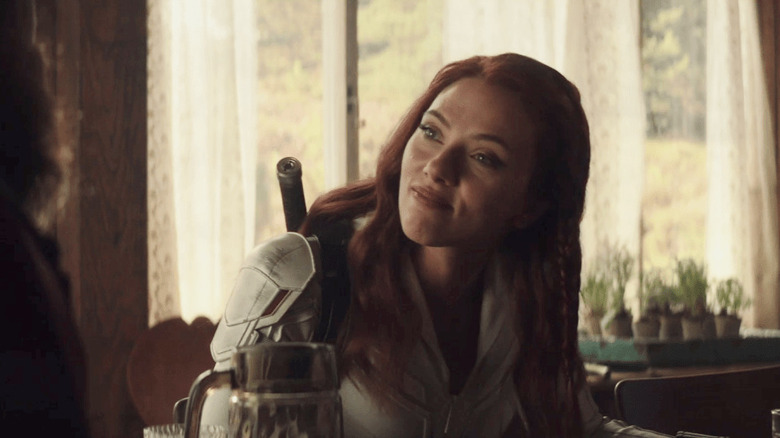 Marvel Studios/Disney
As reported by Deadline, "Black Widow" had a highly successful preview night, bringing in a whopping $13.2 million on Thursday night alone. At this rate, the film is estimated to bring in between $80 million and $90 million in its three-day opening weekend. This early box office success far surpasses the previous record holder during the pandemic, "F9," which brought in $7.1 million its stateside preview night back in June. With "Black Widow" at No. 1 and "F9" at No. 2 on the list of best Thursday-night preview pulls in the pandemic era, the third-place-holder is "A Quiet Place Part II," whose preview night brought in $4.8 million, according to Deadline.
One more sign that "Black Widow" was going to be a certified hit came in the form of another record it broke. On July 7, just before the movie began its previewing showings on July 8, ticketing company Fandango announced that "Black Widow" has the best presale numbers of the year so far (via Deadline). While Fandango didn't reveal the exact figures, the company did confirm that "Black Widow" had presale numbers that outpaced the pre-pandemic MCU films "Spider-Man: Homecoming" and "Doctor Strange."
It looks like "Black Widow" is poised to make a huge box office splash in the weeks to come. The film is now playing in theaters and on Disney+ with Premier Access.