Paramount Has Huge News About Its 2021 Movie Lineup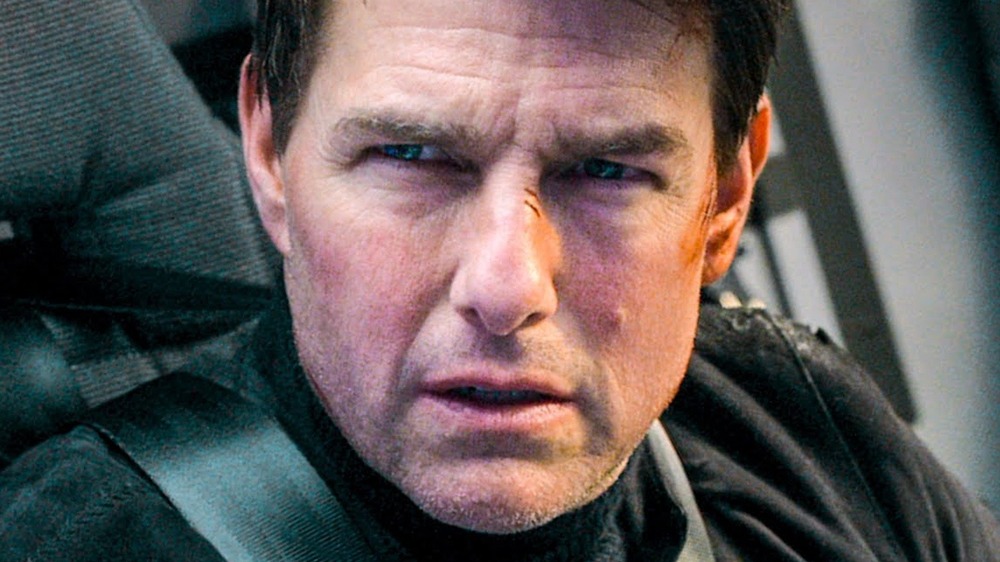 Paramount Pictures
If you click a link and buy a product or service from a merchant, we may be paid an affiliate commission.
It's no secret that the cinema landscape is in arguably the strangest place it has been in since it came into being. Widespread movie theater closures — many now permanent — continue to plague the industry thanks to the ongoing COVID-19 pandemic. This has proven quite the thorn in the sides of most major studios, who are sitting on countless anticipated blockbusters. Most studio execs seem to think their tentpoles still merit a theatrical release, but setting these titles out into the world now guarantees limited box office returns.
In hopes of putting out fresh content without relying too heavily on cinemas, studios have had no choice but to go to extremes. For instance, Warner Bros. revealed plans for a hybrid release model in 2021, giving films like The Matrix 4 and The Suicide Squad a simultaneous run on the big screen as well as the HBO Max streaming service. The DC Comics-based sequel Wonder Woman 1984 kicked off this initiative during the 2020 holiday season, and parent company WarnerMedia shows no signs of backing down.
Despite all the uncertainty (or, rather, because of it), Warner Bros. is no longer alone in their unique release style. As revealed on February 24, Paramount Pictures has been taking notes.
Paramount is taking a unique approach to its 2021 releases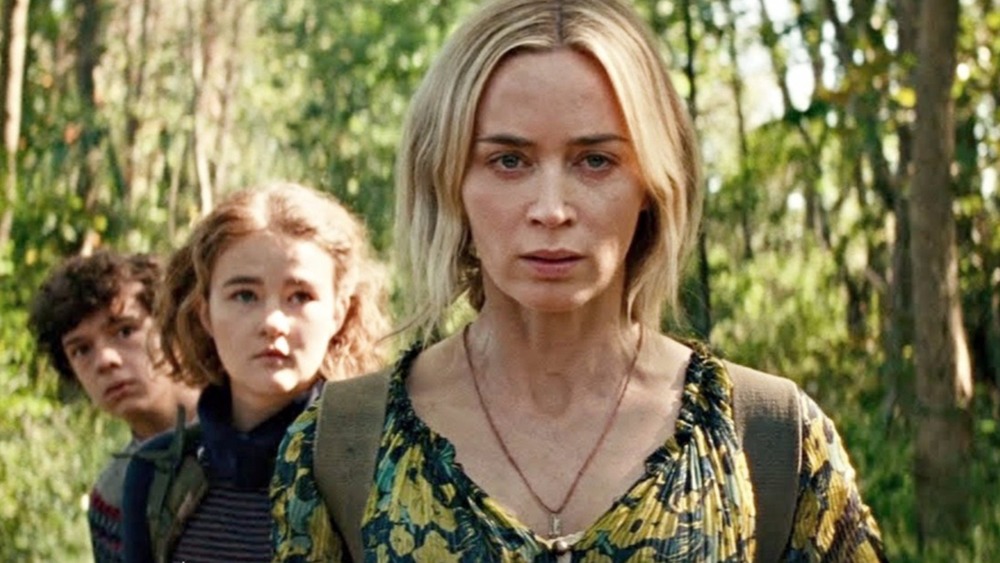 Paramount Pictures
According to The Hollywood Reporter, Paramount is planning to hold the line when it comes to some of its upcoming films' theatrical debuts. The likes of Mission: Impossible 7, A Quiet Place: Part II, and Paw Patrol: The Movie are all primed to hit the big screen on time. However, 45 days after their tenure, they'll become available for streaming on CBS All Access' recently unveiled replacement, Paramount+. Additionally, the Pet Sematary prequel and Paranormal Activity reboots will hit the streaming service immediately.
Aside from a handful of Paramount's own productions, MGM's upcoming slate will also land on Paramount+ throughout the year, including the long-delayed James Bond adventure, No Time to Die. This is a result of a deal made between Paramount+ and MGM's streaming service, Epix, that will fill out the latter's library with 2,500 titles — 700 of which are actually drawn from Miramax's catalogue. The Hollywood Reporter also notes that Epix has a "90-day exclusive pay TV window" that applies to many of Paramount's pending projects. As a trade-off, Paramount+ will have access to a wide array of features from various other studios.
With the future of megaplexes in jeopardy, now is as good a time as any to test the waters for new release methods. We'll simply have to wait and see how Paramount's new strategy plays out.