American Horror Stories Promo Reveals A Killer Cast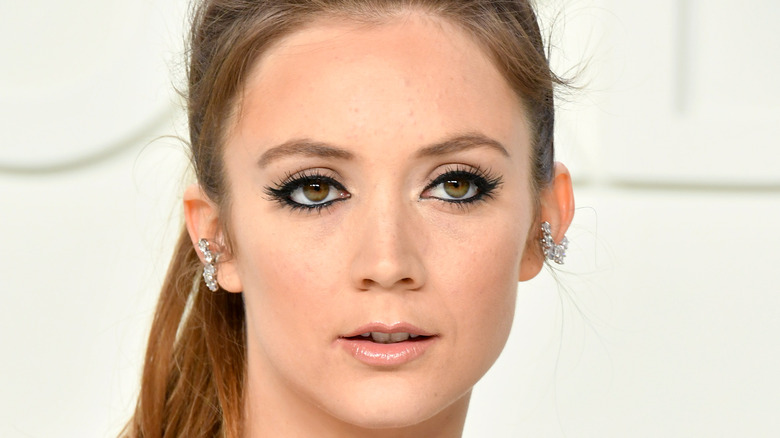 Amy Sussman/Getty Images
Fans of Ryan Murphy's terrifying mind have only a handful of days left until the premiere of his latest project, "American Horror Stories." The new horror anthology will differ from the original "American Horror Story" series by making each episode — rather than each season — a standalone story. The first season of "American Horror Stories" is due to have 16 episodes that are all one hour long, with each episode diving into a famous folktale or urban legend. Of course, with Murphy at the helm, there's sure to be tons of creepy twists and turns throughout each installment.
Since "American Horror Stories" is a separate project from its parent series, it doesn't seem likely that it will reference the original show — although promotional material has shown similar iconography, like a person in a latex suit reminiscent of the Rubber Man from "AHS: Murder House." Another similarity lies in the cast, as several "AHS" alumni are set to appear in new roles in the upcoming series — though there are several new faces as well.
A new teaser video has revealed much of the cast for "American Horror Stories" and the names of the characters they'll play.
American Horror Stories has a scary good cast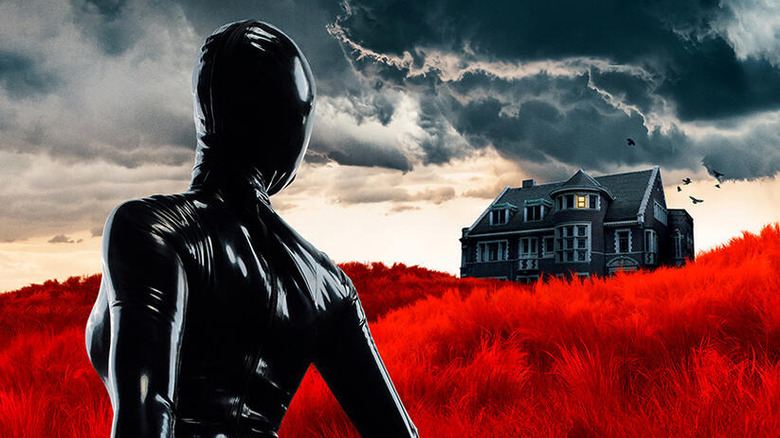 FX on Hulu
Returning "American Horror Story" stars include Matt Bomer, who will play Michael in "American Horror Stories"; Billie Lourd, who plays Liv Whitley; John Carroll Lynch, who embodies a character named Larry Bitterman; and Naomi Grossman, set for the role of Rabid Ruth.
The new additions to the "AHS" franchise through "American Horror Stories" are Gavin Creel as Troy, Sierra McCormick as Scarlett, Ashley Martin Carter as Rowena, Paris Jackson as Maya, Belissa Escobedo as Shanti, Kaia Gerber as Ruby, Aaron Tveit as Adam, Rhenzy Feliz as Chad, Madison Bailey as Kelley, Kyle Red Silverstein as Quinn, Amy Grabow as Tipper Gore, Dyllón Burnside as James, Nico Greetham as Zinn, Charles Melton as Wyatt, Kevin McHale as Barry, Danny Trejo as Santa, and Virginia Gardner as Bernadette. 
The star-studded cast is already impressive, but as the "AHS" account wrote on Twitter, "this isn't even the half of it."
"American Horror Stories" premieres on FX on Hulu on July 15.