Why Kelley From American Horror Stories: Drive In Looks So Familiar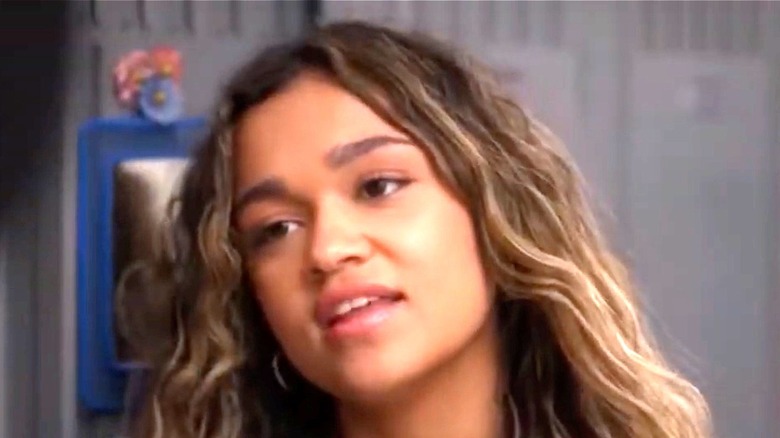 FX
The third episode of "American Horror Stories" just dropped, and it's just as creepy as we expected it to be. While the two-part premiere of the "American Horror Story" spin-off featured a return to the Murder House, Episode 3, titled "Drive In," is a completely new story in the "AHS" universe.
"Drive In" centers on a young couple named Chad (Rhenzy Feliz) and Kelley (Madison Bailey), who celebrate their six-month anniversary with a trip to a drive-in theater. On the advice of his friends, Chad brings Kelley to see a terrifying film titled "Rabbit Rabbit," in hopes that he can use it as an excuse to get close and eventually not watch the movie.
"AHS" is famous for its central cast of characters, and several of them are back for "American Horror Stories." Naomi Grossman and John Carroll Lynch returned for Episode 3 of "American Horror Stories," and the rest of the cast is made up of "AHS" newcomers — though they've been in other projects in the past. Here's where you may have seen Madison Bailey before.
Madison Bailey was in two DC projects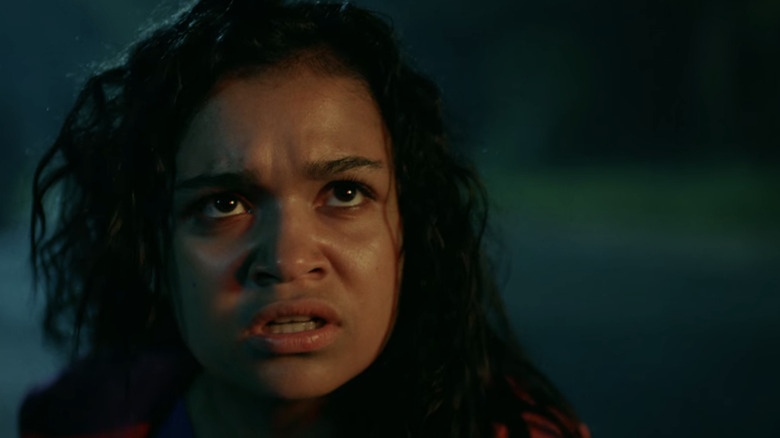 Warner Bros
Before landing her big break, Bailey was in a couple of DC Universe-inspired projects. In 2015, she played the role of Caroline in the detective series "Constantine," based on the DC character of the same name. Though it was a small part, the role was an impressive start to her resume, especially considering she was only 16 at the time.
Then, in 2018, Bailey returned to the DCEU in a series called "Black Lightning," also based on the character of the same name. She played Wendy Hernandez, a powerful metahuman with aerokinesis — the power to control wind. Bailey spoke to Seventeen about her role as Wendy, saying "Black Lightning was the first recurring role I ever had. Coming back to a set really gives you the opportunity to get to know everyone more. I had time to build relationships with people and ask what their jobs were on set. I got to learn more about all of the moving parts behind the camera."
Bailey was in six episodes of "Black Lightning," which helped her gain further recognition in the industry. However, she appeared in several other projects before she landed her big break.
Madison Bailey is no stranger to roles in thrillers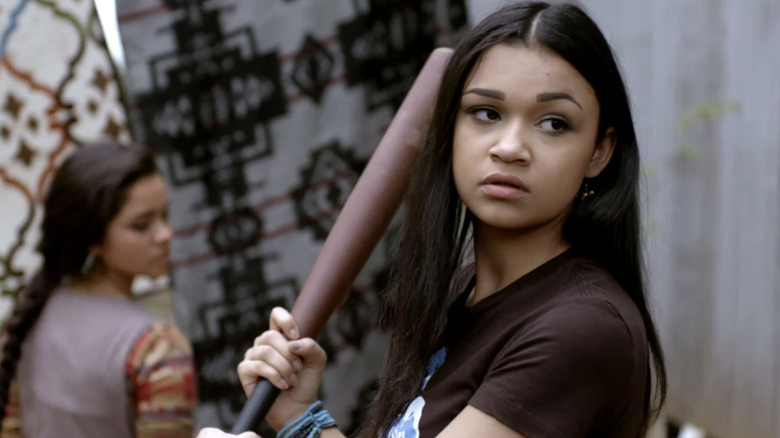 Investigation Discovery
Madison Bailey has had several guest and recurring roles on different horror, drama, and crime shows. In the same year she landed her role on "Constantine," Bailey was in an episode of ID's "Swamp Murders" as Mary Hold Bear, a Lakota teen in '80s South Dakota. In 2017, she was in an episode of the crime drama series "Mr. Mercedes," which was based on the Stephen King "Bill Hodges" trilogy. Later in 2017, she was in another ID series called "Murder Chose Me" as Angela Henry, a survivor of a shooting.
Interestingly enough, Bailey's also been in another horror anthology, though it wasn't as successful as "AHS" or its spin-off. She was in Shudder's "Creepshow" series, a continuation of the 1982 horror comedy by the same name. Bailey appeared in Season 1, Episode 3, titled "The Man in the Suitcase" as a girl named Carla, the ex-girlfriend of a college student who finds a mysterious man in his suitcase who produces coins when people try to get him out.
Since Bailey has had so much experience on different heart-pounding shows, it's no wonder her role on "American Horror Stories" was so impressive.
She's currently starring in Outer Banks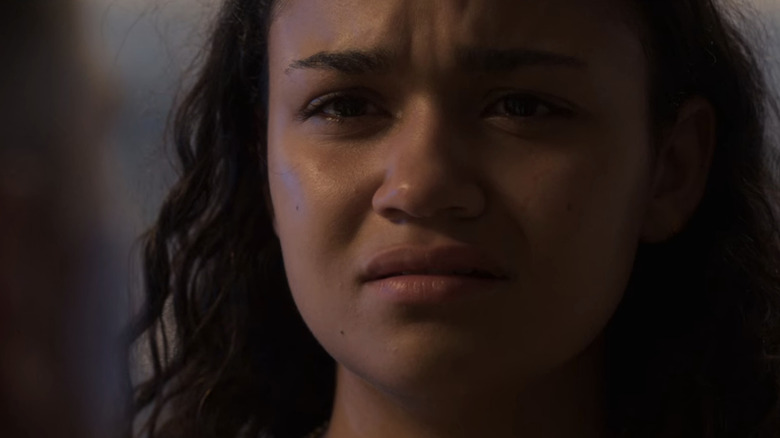 Netflix
Bailey's biggest role to date is in the popular Netflix teen drama "Outer Banks." Set in the Outer Banks of North Carolina, the series follows two groups of teens: the lower-income group called the Pogues, and the wealthier group called the Kooks. The class divide is a source of tension and drama in the town, and the two groups are constantly at odds with each other. Bailey plays a Pogue named Kiara (also known as Kie), who's technically a Kook — her wealthy family qualifies her as such, but the group rejects her as one of their own.
In real life, Bailey was raised in North Carolina, so returning to the area where she grew up was an added plus to joining the "Outer Banks" cast. In an interview with Seventeen, she explained, "I never imagined I'd be filming a show about North Carolina. During our hiatus, we went up to Asheville, and I got to show them my side of the state and how absolutely gorgeous it is. Obviously, the story is fiction, but the atmosphere felt real. Being outside and fishing and going out on the water is what growing up looked like for me."
"Outer Banks" Season 2 is headed to Netflix soon.