This Celebrity Kid Just Joined American Horror Story Season 10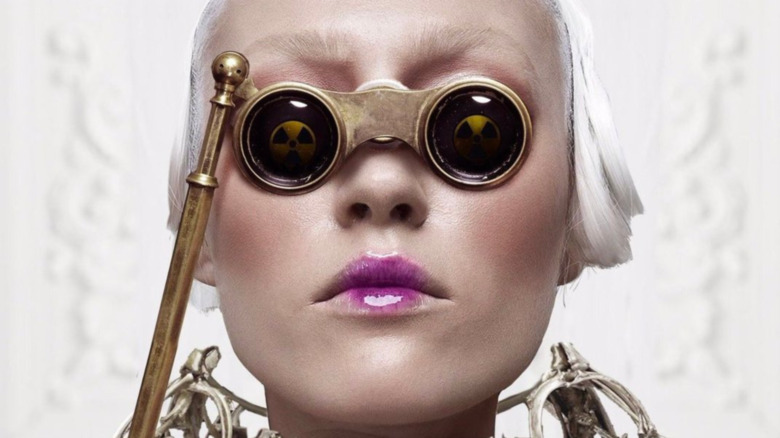 FX
When Season 10 of "American Horror Story" arrives this fall, two years will have passed since Ryan Murphy and Brad Falchuk's anthology series last terrified FX audiences. A reliable yearly treat since 2011, the series' upcoming season was delayed by the COVID-19 pandemic. However, as casting and production news continues to roll in, it appears "American Horror Story: Double Feature" will be worth the wait. Unlike its predecessors, "Double Feature" will be divided into two mini-seasons. According to a teaser on Murphy's Instagram, one story will be "by the sea" and the other "by the sand." 
Over the years, the cast of the various "AHS" seasons have racked up numerous nominations and awards, including Primetime Emmy Awards for Kathy Bates, Jessica Lange, and James Cromwell, and Golden Globes for Lange and Lady Gaga. Bates, Evan Peters, and Sarah Paulson are returning to the series after an absence in Season 9, "AHS: 1984." News recently broke that, in addition to the cast's usual suspects, a certain celebrity kid has signed on for an as-yet-undisclosed role: Paris Jackson.
Paris Jackson joins American Horror Story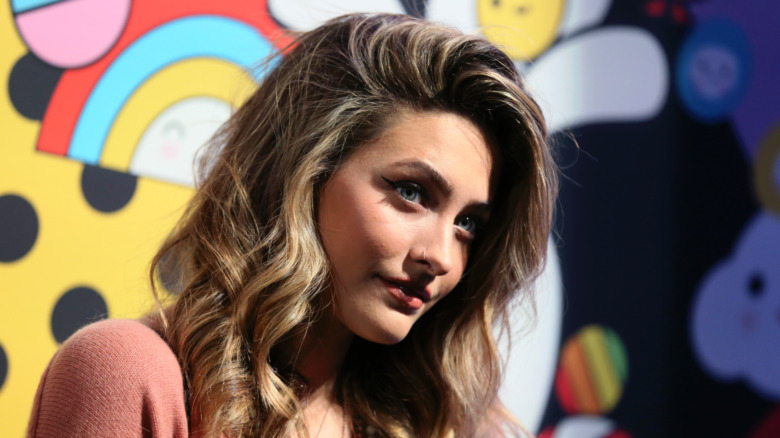 David Livingston/Getty Images
According to Entertainment Weekly, Paris Jackson is joining the cast of American Horror Story" for the second portion of the upcoming season. The 23-year-old daughter of the King of Pop, Michael Jackson, has spent the last few years building her acting resume with roles in the 2018 film "Gringo" and guest appearances on Fox's "Star" and MTV's "Scream." She also has roles in the upcoming films "The Space Between," starring Kelsey Grammar and the indie project "Habit." Complementing her growing TV and film career, Jackson released her debut solo album "Wilted" in late 2020.
Jackson is the second celebrity child Murphy has cast in the series, with Billie Lourd, daughter of the late Carrie Fisher, included in "Double Feature" and the three previous "AHS" seasons. Among the ensemble cast of the upcoming season of "AHS," Jackson will have at least one familiar face. A February 2020 announcement revealed that her godfather, Macaulay Culkin, will also appear in "American Horror Story" Season 10. For the last decade, Culkin — best known for "Home Alone" — has been rather selective in the parts he accepts, only adding six acting credits during that time. When Murphy reached out to the former child star, he gave Culkin an overview of the role, which includes "crazy, erotic sex with Kathy Bates" (via Digital Spy). Culkin immediately accepted the part, replying, "This sounds like the role I was born to play."