Fans Finally Get Their First Look At Daniel Craig's Benoit Blanc In Knives Out 2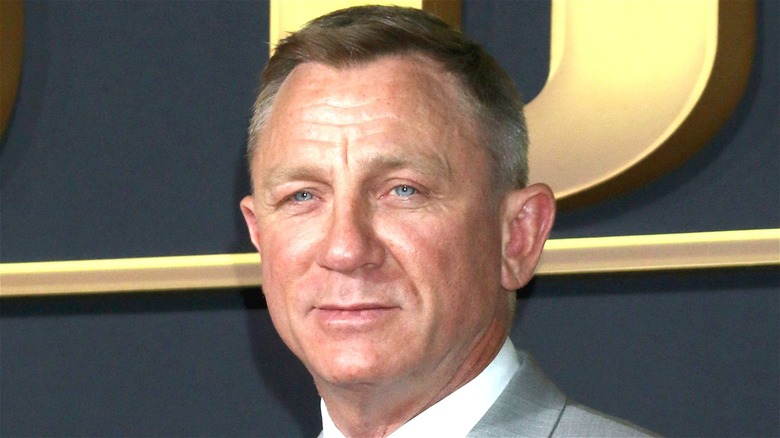 Shutterstock
Detective Benoit Blanc has a new case to solve, and now we know what he'll look like when he does it — well, at least for one scene.
Two "Knives Out" sequels are coming to Netflix, and filming has already started on the first of them. Played by Daniel Craig, Benoit Blanc is the only character from the first hit movie whose return in the sequels has been confirmed. The idea seems to be that he will be a new kind of Miss Marple or Sherlock Holmes, leading the audience through different cases from film to film.
But bon't despair if you can't picture anyone quite as good as the occasionally sinister ensemble that made "Knives Out" such a tantalizing puzzle. With Craig already on board, the "Knives Out 2" cast just keeps getting better: It now includes Marvel star Dave Bautista, actor and musician Janelle Monáe, "Fight Club" veteran Edward Norton, duel expert Leslie Odom Jr., and Oscar nominee Kate Hudson.
The plot and character details of "Knives Out 2" remain a mystery at the moment — just the way fans secretly like them. The few clues we do have, however, raise more questions than they answer. Let's start off with the newly released first look at Benoit Blanc 2.0.
Meet the summer version of Detective Benoit Blanc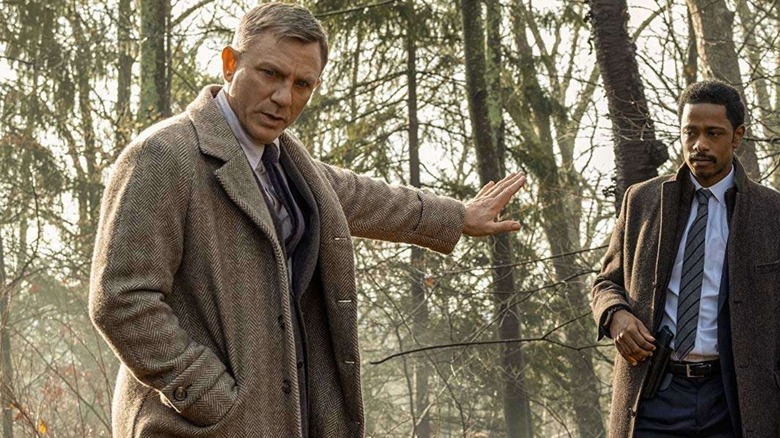 Lionsgate
A recent tweet from director and writer Rian Johnson confirmed that the location for "Knives Out 2" will blow fans away. Filming is currently happening in beautiful Greece, and Detective Blanc's/Daniel Craig's new wardrobe reflects the move from the original movie's foggy New England setting. Don't expect to see any trend-setting fisherman sweaters in this one.
In photos taken on the set of "Knives Out 2," posted to People, Craig has traded Blanc's tweed suits and heavy overcoat for a pastel pink linen shirt with a blue necktie, brown sunglasses, wide-legged beige pants and matching jacket, and immaculate white sneakers. There's also an odd brown hat situation. It's the kind of outfit that screams "just stepped off the yacht for cocktail hour," but whether it will live up to that promise remains to be seen.
Even less is known about the role Kate Hudson will play in "Knives Out 2," but she was also photographed wearing a similarly summery style. Specifically, Hudson was seen sporting a flared palm-print jumpsuit, an oversized floppy hat with a matching band, high red stilettos, and what appear to be gold earrings.
While "Knives Out" was decidedly set in the modern day, these "Knives Out 2" outfits — particularly Hudson's – look like they could have stepped straight out of the 1970s. That's not saying much, though, given that the cyclical nature of fashion has resurrected both of these looks multiple times. We do know that Blanc is something of an old-fashioned guy, molded in the traditional detective model, so could writer-director Johnson be traveling back in time for the "Knives Out" sequel? More clues are needed to crack this case.