Two Knives Out Sequels Are Coming To Netflix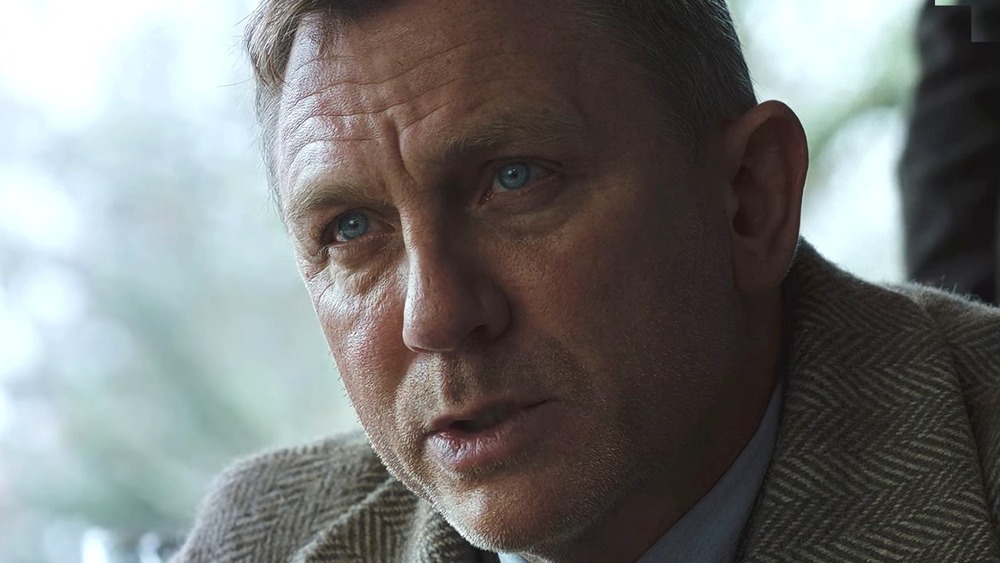 Lionsgate
If you click a link and buy a product or service from a merchant, we may be paid an affiliate commission.
Rian Johnson's 2019 film Knives Out was one of the biggest surprise hits of the year, and Netflix is looking to double down on the first film's accomplishments with not one, but two Knives Out sequels.
Knives Out received excellent reviews and was a commercial success, earning $311 million worldwide on its $40 million budget (via Box Office Mojo). The murder mystery brought together a familiar ensemble cast that includes Daniel Craig as investigator Benoit Blanc, Christopher Plummer as the deceased writer Harlan, Ana de Armas as his pathologically honest nurse, and Chris Evans as impetuous grandson Ransom. The film, which is written and directed by Johnson, combines humor and suspense in a way that evokes mystery tales in the style of Agatha Christie — some would say even more effectively than recent adaptations of her actual work.
Johnson has expressed a desire to produce follow-ups to Knives Out since before the original even debuted, telling Variety in 2019, "Knock on particle board that this movie does all right, but I'd be thrilled to do another one every few years." With the film's subsequent success, Knives Out 2 rumors have been flying, and it now appears that Netflix has committed to making the second and third films a reality.
Netflix has purchased two Knives Out sequels for $450 million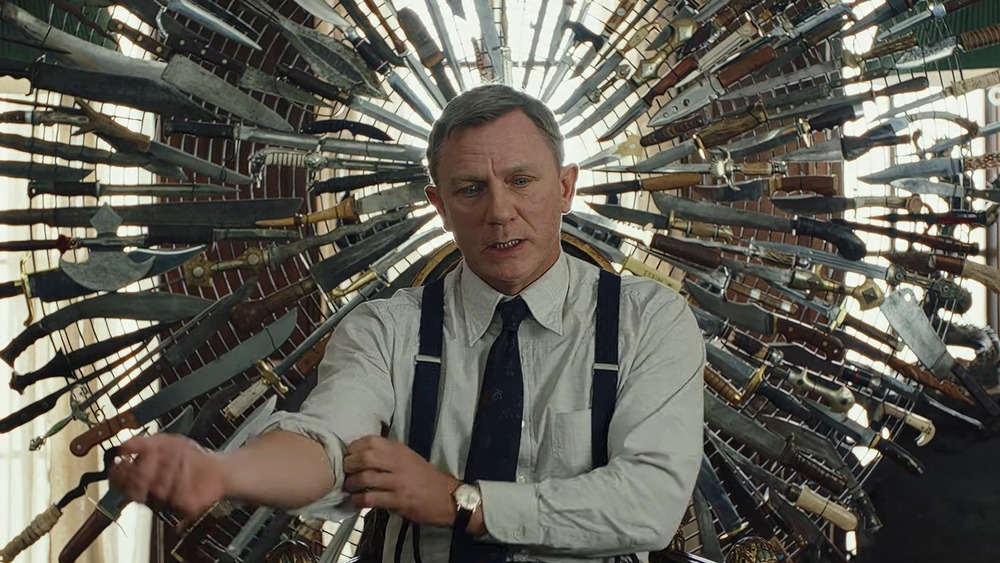 Lionsgate
While fans knew that the likelihood of a Knives Out sequel was high, the deal that Netflix made for the films is still a little shocking. Variety reports that Netflix has agreed to pay $450 million for two Knives Out sequels, both to be directed by Rian Johnson and featuring Daniel Craig in the lead role of Benoit Blanc. Variety goes on to describe the sale as "one of the biggest deals ever made for the rights to a movie series."
Many things could have influenced the amount of money that Netflix has committed to the two Knives Out sequels, chief among them increased competition from streamers with strong original content such as Disney+ and HBO Max. However, Deadline reports that the price may have been driven up by a bidding war brought on by a "discreet auction" for the movies between Apple, Amazon, and Netflix. This was possible because Johnson and his producing partner, Ram Bergman, owned the films and could license them on a per picture basis, meaning that they could hold out for the best deal they could find — which they apparently did.
As of now, Netflix has not announced whether the two Knives Out sequels will receive theatrical releases or simply premiere on the streaming service, as the majority of their content does. However, Deadline does note that filming for the next Knives Out begins in Greece on June 28, 2021, so full steam ahead for expert detective Benoit Blanc.