The Fast And Furious Films Are Coming To An End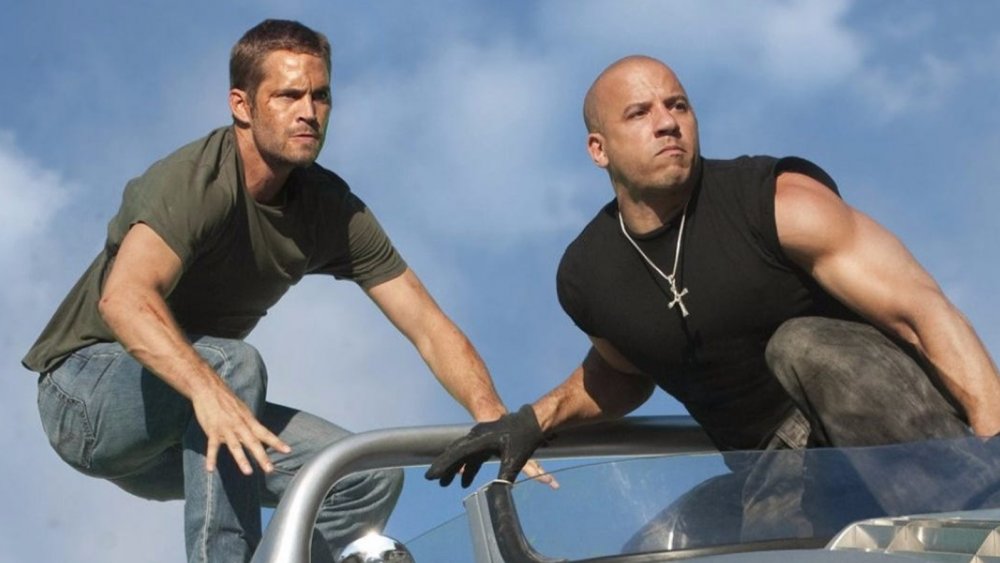 Universal Pictures
It's rare, especially in the modern era, that a studio would definitively end one of their huge, fan-favorite franchises after years of dominating the box office. The likes of Star Wars and the Marvel Cinematic Universe, for example, don't appear to be slowing down any time soon — as long as the money and audience interest remain, that is. However, every now and again, a studio will choose to cut ties with the cash cow of their own volition, planning a massive finale that brings the overarching story full circle. Given that this isn't the norm, the decision to voluntarily end a successful franchise typically comes as a shock, and Universal's most recent announcement is no exception.
Over the past near 20 years, the Fast and Furious series has grown from a series of relatively small street racing adventures to something bordering on the superhero blockbuster — complete with crazy action sequences, pause-worthy stunts, and larger than life personalities. In those two decades, as the films got more extreme and the stakes grew ever higher, the fanbase expanded beyond all expectations. Universal had cultivated a major following, and raked in the profits as a result. In 2020, the Fast and Furious movies, collectively, stand as one of the studio's biggest moneymakers of all time, bringing in nearly $6 billion since 2001. 
With F9 on the horizon, many started to wonder how much longer the story could reasonably go on. Not much, apparently. On October 20, 2020, the news broke that the Fast and Furious is about to reach the end of the road for good.
Only two Fast and Furious remain before the franchise is complete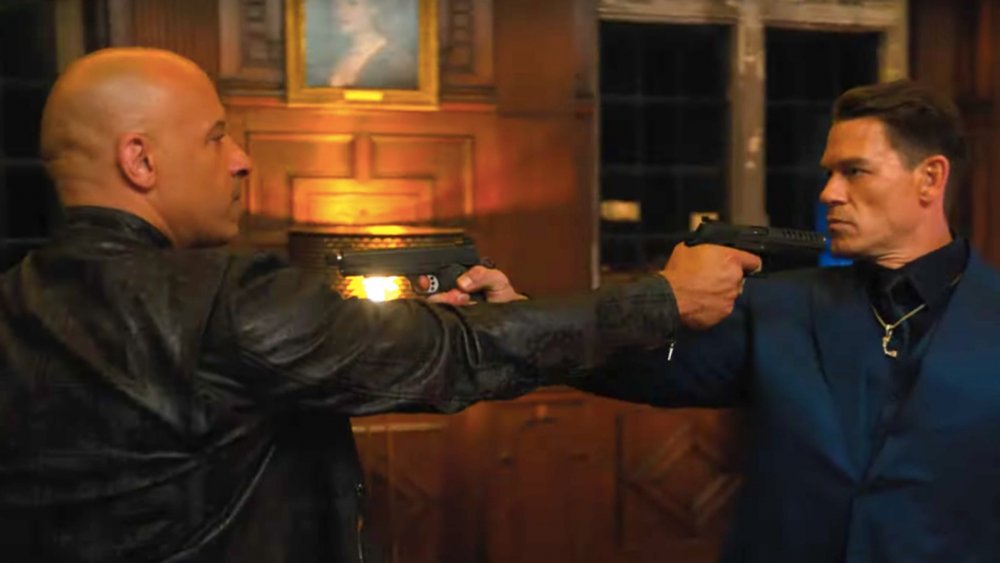 Universal Pictures
As reported by Deadline, Universal is finally ready to let the Fast and Furious saga wrap up, with two final movies on the way to cap off its incredible run. The man responsible for those final chapters is Justin Lin, who also helmed F9, which is currently in post-production and awaits a May 2021 release. Writer Chris Morgan is likely to once again pen the story. As of right now, there's little to no word on what these movies will entail, when their theatrical release dates will be, or who to expect on the cast list, but it's entirely likely a whole bunch of familiar faces will hop on board.
It's essentially a given that Dom Toretto himself, Vin Diesel, will get behind the wheel a couple more times before he finally lets his career-defining character drive off into the sunset. It's entirely likely that the likes of Michelle Rodriguez, Tyrese Gibson, Chris "Ludacris" Bridges, Jordana Brewster, Sung Kang, and Nathalie Emmanuel will reprise their respective roles as well, bringing their Fast and Furious arcs to a natural end. Meanwhile, the status of Dwayne Johnson and Jason Statham remains up in the air, but until there's some official word on their potential casting, never say never.
It's been a long time coming, and the cast and fans alike surely aren't quite ready to let go of the massive series, but all good things must come to an end (even in Hollywood). Even after the curtain falls on the final two Fast and Furious films, the series will stand as a staple of pop culture for years to come — a status that it has undoubtedly earned.