Why Marla From I Care A Lot Looks So Familiar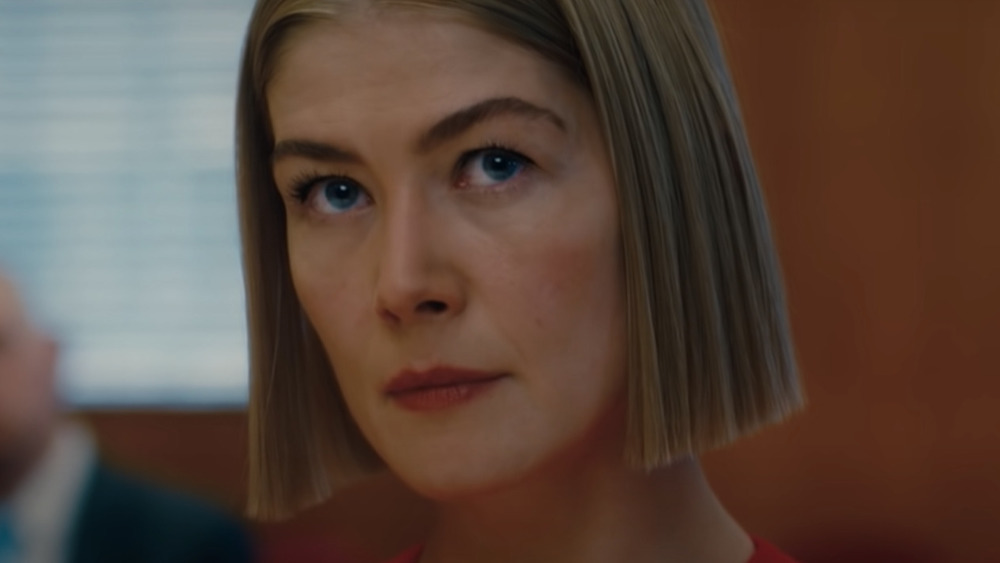 Netflix
Fans of edgy psychological thrillers and dark comedies alike are going absolutely ga-ga over the recent Netflix addition, I Care a Lot.
The 2020 film, directed by J Blakeson, stars award-winning actress Rosamund Pike as Marla Grayson, a grifter whose hustle of choice involves acting as a legally appointed guardian to vulnerable elderly people, and using her position of power to rob her wards of everything they have — all while continuing to appear to the courts and authorities as a kind, caring public servant.
Peter Dinklage, of Game of Thrones fame, also stars as a worthy antagonist: Roman Lunyov, a Russian gangster who has a personal stake in putting a stop to Marla's latest con. During the increasingly violent back-and-forth that ensues, it becomes clear that Lunyov is likely the first real challenge Marla has faced after years of successfully running her immoral hustle and building a lavish life for herself and her girlfriend/business partner Fran (Eiza González).
I Care a Lot is earning raves following the film's world premiere at the Toronto International Film Festival last fall. Pike's performance in particular — as an unscrupulous con artist unapologetically fueled by greed and a desire to be powerful — has been lauded by critics and viewers alike. In their review, the Associated Press applauded Pike for managing to be both "quite detestable" and "completely compelling" at the same time. Her performance has already landed her a Golden Globe nod for Best Actress.
I Care a Lot isn't Rosamund Pike's first time playing a twisted lead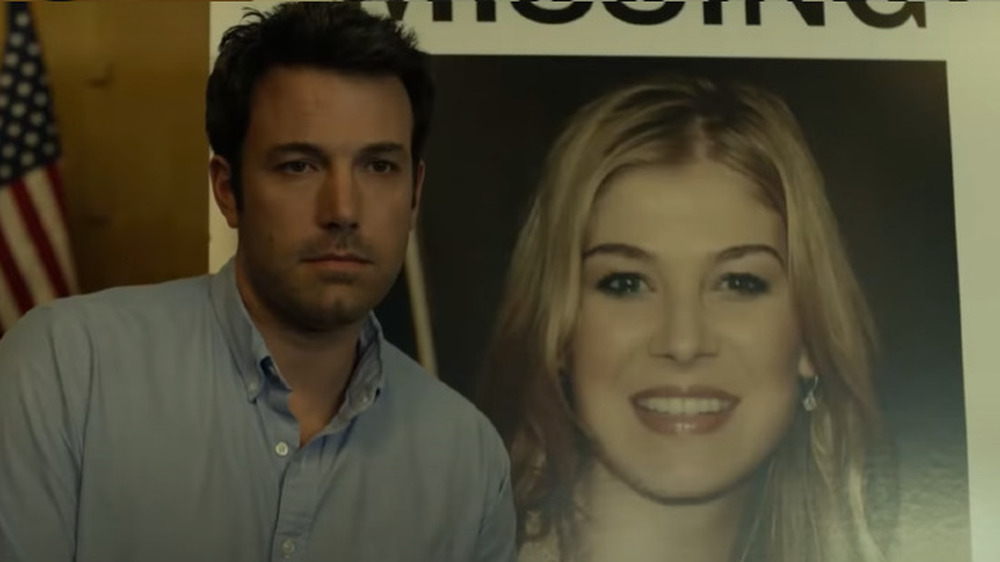 20th Century Studios
Rosamund Pike knows a thing or two about making complex characters compelling to watch. The British actress starred alongside Ben Affleck in 2014's Gone Girl, the award-winning psychological thriller based on the bestselling book by Gillian Flynn.
While at first the story seems like a typical tale of a missing woman and a possibly guilty husband, it becomes clear that Amy, the missing wife in question, isn't as innocent as the media is led to believe. What follows is an unnerving, disturbing tale of dysfunction, manipulation, and unbridled psychopathy — and culminates in an ending that's as chilling as it is haunting.
Pike's unforgettable performance — who can unsee that ending shot? — earned her lavish praise. The Academy Awards, BAFTA, Screen Actors Guild, and the Golden Gloves, as well as numerous other organizations, all nominated Pike for Best Actress, and she took home nine Best Actress Awards from local film organizations like the Austin Film Critics Association and the London Film Critics Circle.
But long before all the awards and accolades, Rosamund Pike started her entertainment career while still a student at Oxford, performing in stage plays and appearing in UK television series. She continued acting after graduation, appearing in the James Bond film Die Another Day and going on to star alongside Johnny Depp in The Libertine in 2004. She also starred in Doom, a film adaptation of the beloved video game, the following year.
Rosamund Pike is drawn to complex roles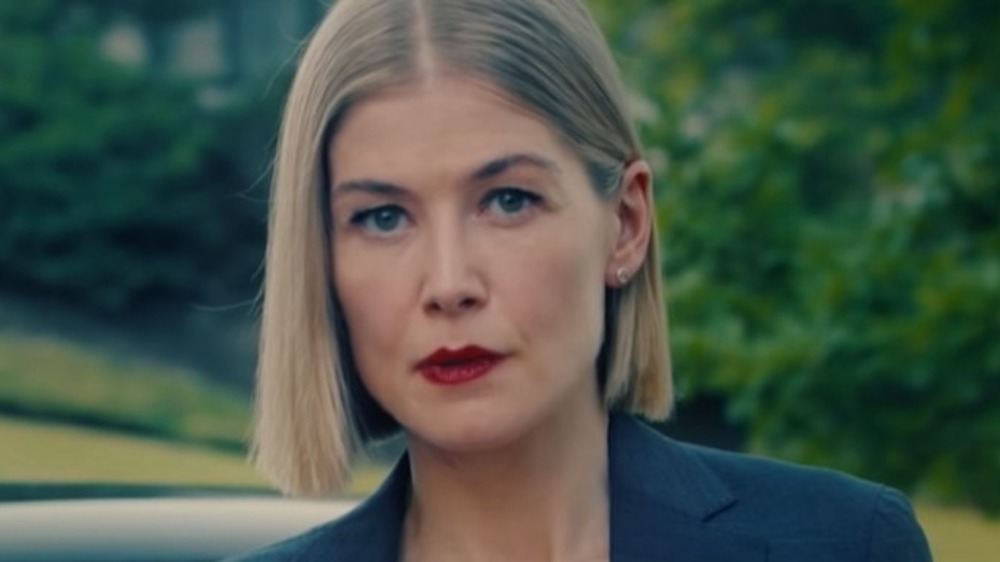 Netflix
In addition to her memorable turns in I Care a Lot and Gone Girl, Rosamund Pike has delivered solid performances both on the small and big screens. She co-starred in the short-form series State of the Union, a UK show that offers a quick, but intensely revealing, peek into a couple's marital discord. Pike's  performance landed her a Primetime Emmy in 2019. She also joined other big-name actors to lend her voice-acting talents to 2018's Watership Down.
And for those who wonder if Rosamund Pike saw the similarities in her characters in Gone Girl and I Care a Lot, the answer is a resounding yes, judging from a recent interview with Vogue.
"For me, the parallel with those two characters is that both of them are artfully able to manipulate traditional feminine tropes and play with them and convincingly deploy them to their own gain," Pike told the magazine. "Amy manages to make the whole of America think she's the victim of a terrible plot, and she becomes America's sweetheart. Marla is able to pass herself off as very reasonable and caring and disciplined and conscientious and all these things that she's not."
"The performative aspect of these characters is what appeals to me, and the fact that they take a Machiavellian pleasure in their own cleverness," she continued.
Next up, Rosamund Pike is set to appear in Amazon's adaption of the children's book series The Wheel of Time, according to Deadline.