Roles You Didn't Know Ben Affleck Played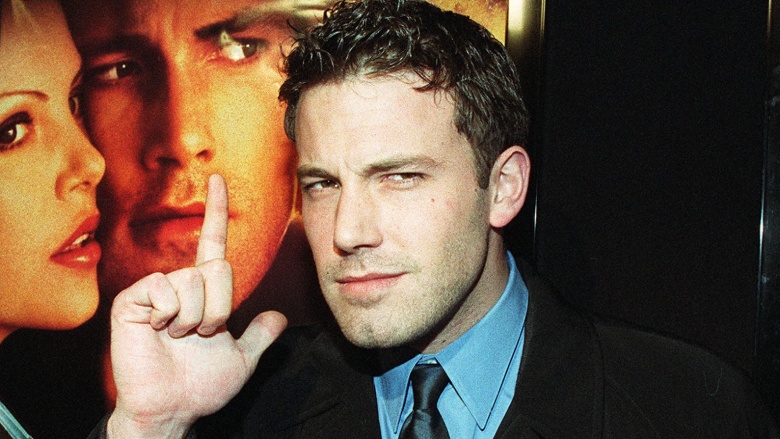 Getty Images
He's been Batman, part of Kevin Smith's View Askewniverse, Jack Ryan, and he directed the Best Picture-winning Argo. Ben Affleck's career goes way back to 1981, when he started acting as a child in commercials and independent movies made in his hometown of Boston. He worked steadily and paid his dues for more than a decade before he broke out huge with Good Will Hunting in 1997, a movie he co-wrote with his best friend Matt Damon...and they won an Oscar for screenwriting for the trouble of making themselves huge stars. Still, while you may think you know the full story, he can still surprise you. Here are some of lesser-known entries in the Affleck canon.
The Voyage of the Mimi (1984)
Affleck's first major role came at age 11. He played young adventurer C.T. Granville on this 13-part PBS miniseries for kids about a ship that travels around the world to track and protect humpback whales. Just in case you weren't around at the time, saving the whales was a big deal back in the 20th century. Each episode was split into parts: the narrative story, and then an educational segment hosted by lil' Ben.
Wanted: The Perfect Guy (1986)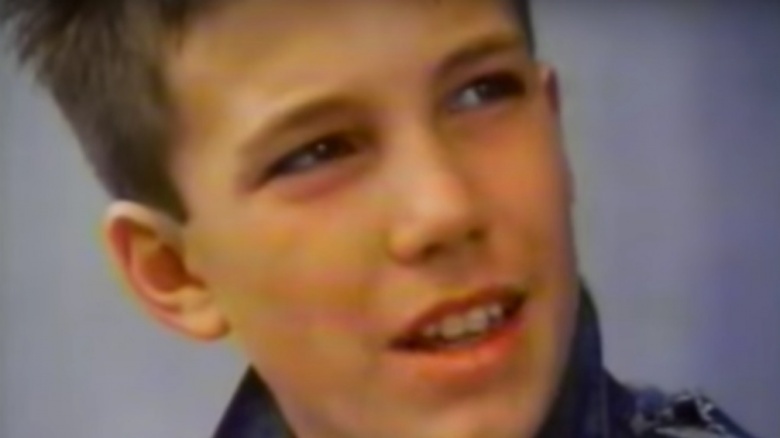 Not every Afterschool Special was educational, or an hour-long public service announcement warning kids about the dangers of drug, sex, eating disorders, or illegal whaling. Sometimes they were just cute little teleplays. Such as this entry, in which 13-year old Ben Affleck takes out a personal ad to find the best possible lover and husband...for his lonely single mother, that is. If you've got 45 minutes to kill, go ahead and watch the whole thing right here.
Buffy the Vampire Slayer (1992)
In between his child acting days and his adult acting days, Affleck had a hard time getting cast. But being an extra pays the bills. He pops up in the big-screen version of Buffy as a high school basketball player. Here's the scene...en Español!
School Ties (1992)
Brendan Fraser plays a star quarterback at a 1950s prep school who must hide the fact that he's Jewish from the incredibly anti-Semitic study body. A member of that anti-semitic student body: bully Ben Affleck. His co-star, meanwhile: good ol' Matt Damon. Catch them both in this clip.
Dazed and Confused (1993)
Richard Linklater's last-day-of-school-in-1976 is a masterpiece of teen cinema, honestly exploring relationships, burgeoning independence, and the glories of being young, all through a filter of nostalgia that never seems self-indulgent. It was also a star factory, providing early roles to Parker Posey, Matthew McConaughey, and Affleck. He plays a football player and bully named O'Bannion, who is just a little bit too excited for the annual senior initiation ritual of hunting down incoming freshmen and paddling them. He's also repeating his senior year, and the ritual.
Against the Grain (1993)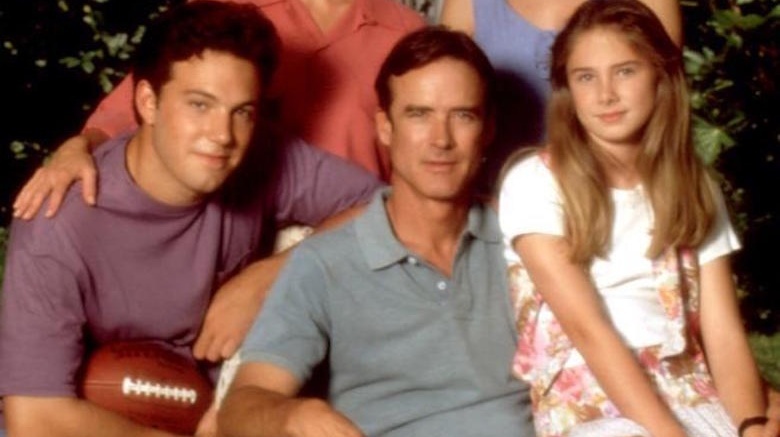 Hollywood.com
A quiet TV drama about a high school football coach in Texas? Nope, it's not Friday Night Lights, it's this short-lived drama and aired on NBC for half a season. Affleck plays coach's son and football player Joe Willie Clemons. That makes three football player roles in a row for Affleck.
Going All the Way (1997)
Right before his big break with Good Will Hunting, Affleck starred in two movies in 1997: Kevin Smith's indie hit Chasing Amy, and this movie, based on a 1970 novel by Dan Wakefield. The title might make one think it's a comedic sex romp, or something about how hard it is to date in the '90s. It's actually a satirical drama about two Korean War veterans—Affleck plays a guy named Gunner—trying to readjust to civilian life.
Surviving Christmas (2004)
More a tabloid icon than a film icon in the early 2000s due to a high profile romance with Jennifer Lopez (the Age of Bennifer, as it's now known), Affleck starred in a series of bombs, notably Gigli, the aptly named Paycheck, and Surviving Christmas. That last one is a very contrived holiday comedy in which Affleck plays a wealthy ad man who, on the advice of his therapist, hires the family that lives in his childhood home to pretend to be his family for Christmas. It's supposed to provide closure. All it provided was selective amnesia for its viewers. Shelved by the studio for a year, it was unloaded to theaters in that oh-so-yuletide month of October.
Hollywoodland (2006)
Set mostly in 1959, this stylish, noirish detective movie is about the personal life of actor George Reeves...and the mysterious circumstances surrounding his death and possible murder. Reeves was best known for playing the Man of Steel on the early TV hit Adventures of Superman. Ten years later, Affleck would play Batman in Batman vs. Superman: Dawn of Justice. That means he's the only film actor to portray both Batman and Superman...or at least the guy who played Superman.