How American Horror Story Fans Really Feel About Butcher And Bertie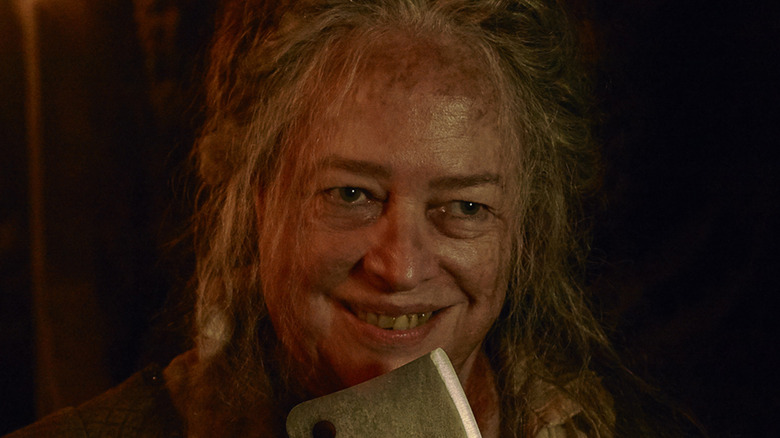 FX
With an extended universe of characters across 9 seasons, "American Horror Story" fans could spend an entire lifetime coming up with duos to compare and contrast. There are endless possibilities for face-offs, from the main stars, various villains, to underrated side characters. Two unlikely characters from loosely connected seasons have fans on the r/AmericanHorrorStory subreddit dishing on how they really feel.
Related only by their prowess with kitchen gear, The Butcher (Kathy Bates) from reality show gone wrong "Roanoke" and Chef Bertie (Tara Karsian) from summer camp slasher "1984" are the latest pairing to hit the subreddit. u/Flimsy_Junket_8941 shared a side-by-side comparison picture of the two from the Instagram fan page @horrorstorydaily, another hub for fans to discuss the anthology series.
Fans went back-and-forth over the two polar opposite characters, revealing which one is universally loved and which one they had high expectations for that didn't quite meet the mark. So who won this face-off, and who would fans love to see more from?
How do they compare?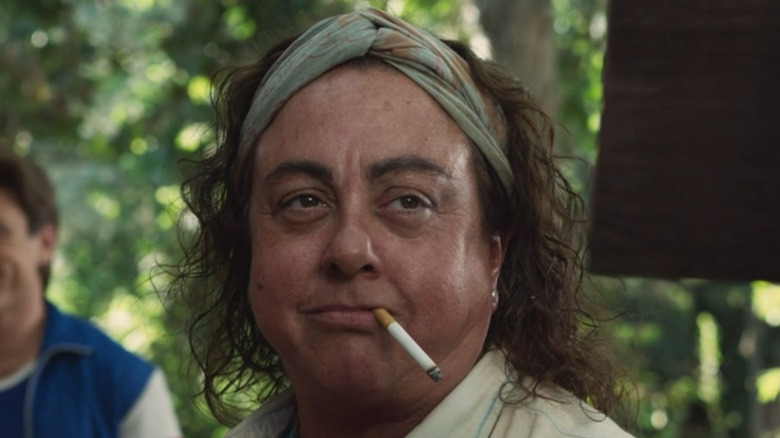 FX
In her first appearance on "American Horror Story," Karsian won fans over with her quirky portrayal of Camp Redwood's resident chef. Redditor u/davey_mann said, "Bertie because she caught me by surprise. An unexpected scene stealer," a sentiment echoed by several other fans.
While Bates has been a staple for the show since her debut on "Coven," the fan favorite's role as The Butcher received mixed reactions from fans. This doesn't come as a surprise, with "Roanoke" being a hit-or-miss season for many viewers of the show. u/ilikeanimeandcats admitted they didn't enjoy Season 6, with The Butcher being "one of [their] least favorite Kathy Bates roles."
Not everyone felt that way, though. Some fans said that The Butcher was their favorite part of "Roanoke," or said that Bates' other character that season, superfan Agnes Mary Winstead, was enjoyable. When comparing a flirtatious camp cougar with a hostile historical ghost, it's easy to see why fans would side with someone they could root for.
But as u/gunhandgoblin put it, receiving 51 upvotes, "why would you make me pick between two queens?"