Why American Horror Story: Roanoke Has Fans Of The Show Divided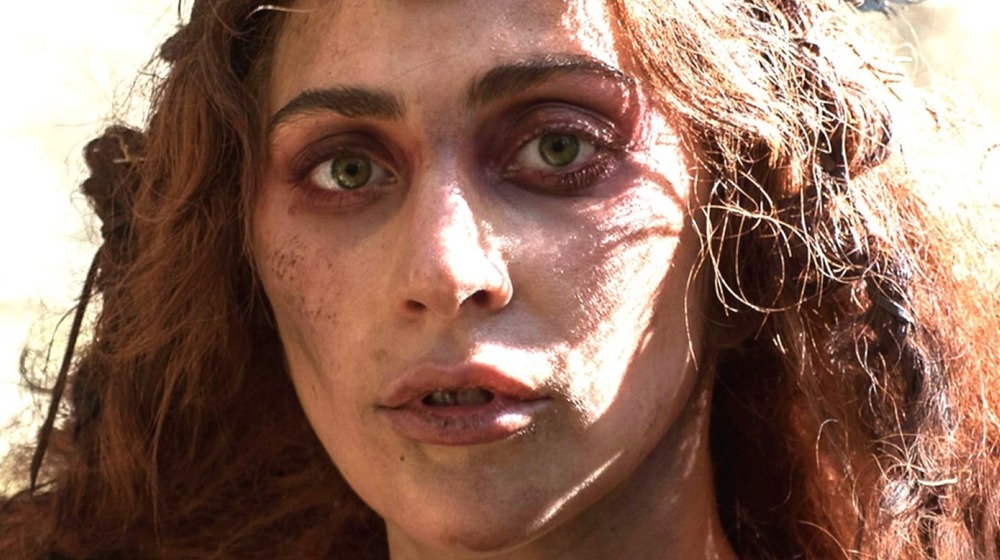 FX
Whether you've watched every season of FX's hit horror anthology series for the small screen, American Horror Story, or you're just vaguely familiar with the imaginative show, you probably know that each season features a returning core cast that play out a new terrifying story each season. Fans undoubtedly have their favorites, but there are always at least a few elements of each season that leave fans split on whether they love them or hate them.
American Horror Story: Roanoke is a documentary-style story of a couple escaping their traumatic past living in Los Angeles to a country house in North Carolina, where they begin to experience strange events. At the same time, the show is a horrifying reimagining of the disappearance of the English colonists who founded the infamous Roanoke Colony.
While each season tends to generate strong reactions from fans, there's a pretty specific reason why American Horror Story: Roanoke has fans of the show divided when it comes to how great it is to watch.
American Horror Story: Roanoke fans are divided over the dual storylines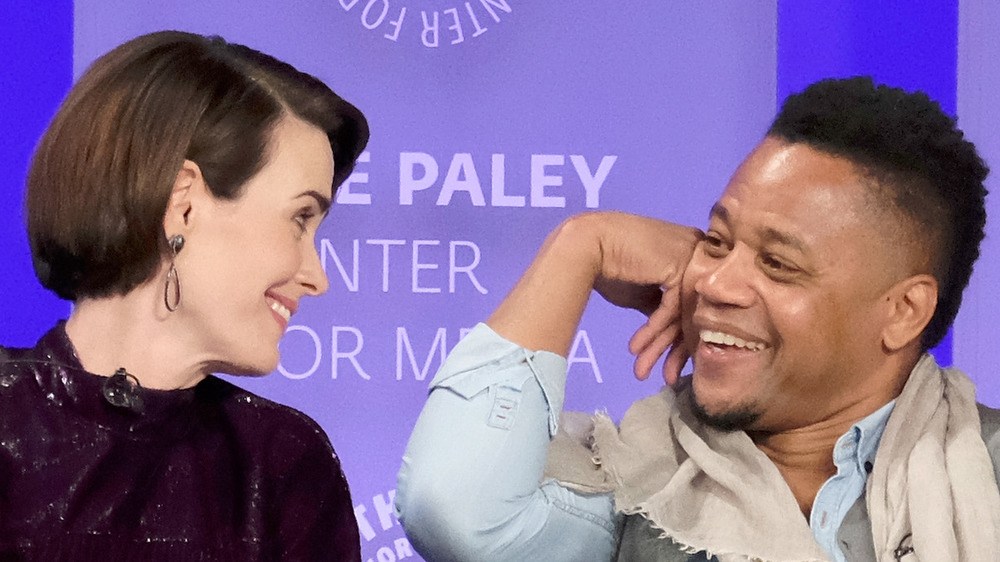 Frazer Harrison/Getty Images
As Screen Rant notes, the sixth season's unclear timeline was confusing for some fans, while others loved what they saw unfolding on screen. Fans seem to agree on the show's strengths of being both scary and gory, but the characters giving dual performances without the concept being clear from the outset was a problem for some.
The argument played out on Reddit recently, with fans going back and forth about why they didn't like the non-linear storyline. For instance, one Redditor commented, "It's one of the only times that AHS was genuinely scary, I think the format being a show within a show documentary for the first few episodes and then becoming a bizarre reality show may have been confusing to some people."
However, another really enjoyed the double timeline, writing, "I love the horror and gore of it. The two shows in one was really cool once they really showed that it was two in one. I loved how the actors thought it was fake but then saw that the story was real."
Fans of American Horror Story: Roanoke are split over the show within a show idea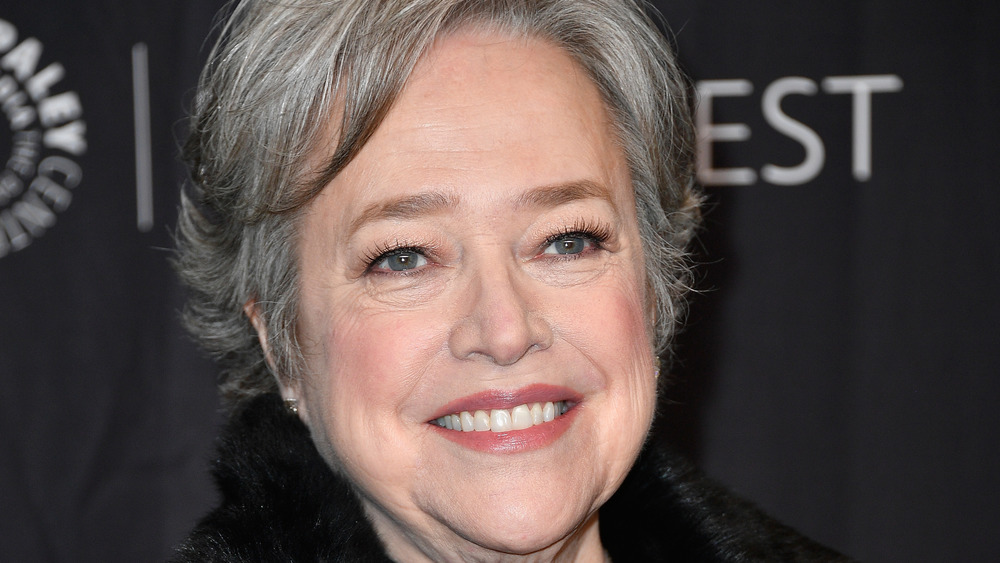 Frazer Harrison/Getty Images
Another Redditor commented on how they understood the frustration of some viewers, writing, "Although I liked the concept of a show within a show (American Horror Story as told by my haunted house). Many people didn't understand what ... they were watching. 'Why are there two versions of people?' A simple message at the beginning of each episode would have prepared viewers who were NOT familiar with my haunted house/shows like that with the overall setup of those styles of shows."
However, another viewer thought it was obvious what was going on from the get-go. "I simply don't understand HOW people didn't understand it was a show within a show? ... Even without having seen other 'haunted house' shows or whatnot I definitely would have understood what they were going for. It just seemed like common sense to me, or at least, do people know what context clues are? I dunno, I don't get how people were confused by that."