This Is Who Plays Joy In My Name Is Earl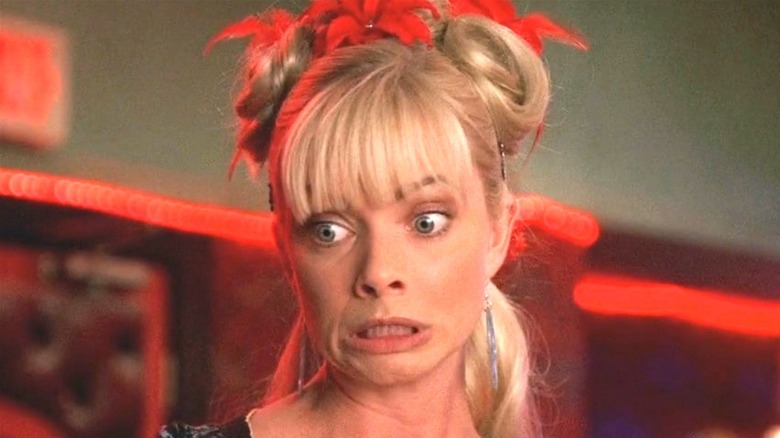 NBC
"My Name Is Earl" ended unexpectedly in 2009 on a cliffhanger after four seasons, disappointing fans and critics who'd come to love the bumbling but good-hearted Earl (Jason Lee). For nearly 100 episodes, former thief and convict Earl used his master list of every bad deed he'd ever committed to try and become a better person, with his brother Randy (Ethan Suplee) tagging along for the journey.
Rounding out the cast of the show was Nadine Velazquez as Catalina, a kind hotel maid aiding Earl and Randy with their quest, Jaime Pressly as Joy, Earl's aggressive, cold-hearted ex-wife, and Eddie Steeples as Darnell, Joy's affable boyfriend.
Joy became Pressly's breakthrough into greater public recognition, and she ended up winning an Emmy in recognition of her gloriously big performance. The actress, originally from North Carolina, had already been active since 1996. She modelled early on before then appearing in various films, shows, and music videos (via IMDb).
Let's take a deeper dive into Jaime Pressly's prolific history in Hollywood.
Jaime Pressly appeared in a string of early 2000s comedies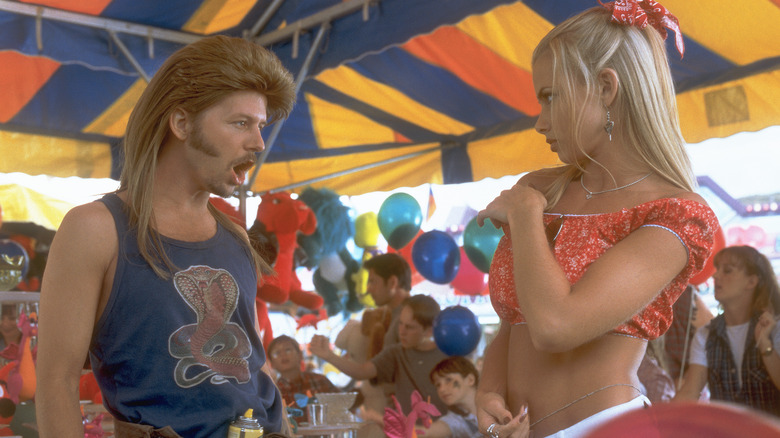 Sony Pictures
Before "My Name Is Earl," Jaime Pressly had been in a string of comedies, including "Poor White Trash," "Tomcats," "Joe Dirt," and the underrated parody "Not Another Teen Movie." Although these films were not all critical favorites, she was often considered one of the highlights of every film, with critic Scott Weinberg writing that, "Basically, if we were giving out an award for 'the consistently best thing in a series of generally atrocious comedies,' Jaime would be walking home with that prize, no sweat" (DVD Talk).
She was also a cast member of 1999 WB drama "Jack and Jill," playing Broadway actress and dancer Audrey, but the show ended after 32 episodes.
Pressly said later that she had doubts over whether she wanted to continue her career before being cast as Joy in 2005, and credited the "Earl" role with making her want to act again: "[The series] came at a time when I was questioning whether this was the path I wanted to continue following. I was tired of living out of my suitcase, coming and going all the time. I wanted a little normalcy in my life" (Bella).
She appeared on Mom from 2014 until the series finale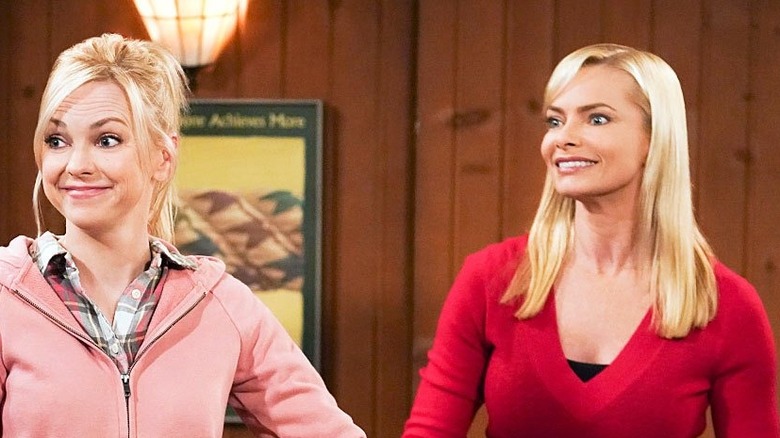 CBS
Since "My Name Is Earl" ended in 2009, Jaime Pressly has kept busy. She starred that same year in the Paul Rudd comedy "I Love You Man" as one half of a very angry married couple, before appearing in the 2010 Hillary Duff TV movie "Beauty & The Briefcase."
She then starred in two sitcoms, "I Hate My Teenage Daughter" (2011) and "Jennifer Falls" (2014), but both ended after only a small number of episodes. At least 2014 saw her co-star with Marlon Wayans in comedy "A Haunted House 2," which became a modest hit.
Pressly also joined the cast of hit sitcom "Mom" in 2014 where she played Jill Kendall, a divorced, wealthy alcoholic who is sponsored by Christy (Anna Faris) after she joins AA. Jill was vain and ridiculous, but her care for her friends always shone through — it was a perfect part for Pressly, and she played the character for 127 episodes until the show finally ended in 2021.
While Pressly doesn't have any upcoming credits listed on IMDb, it's easy to imagine audiences will see her again soon. Someone as funny and talented as she is deserves great roles whether in film or on television.