The Real Reason Mom Was Canceled After Season 8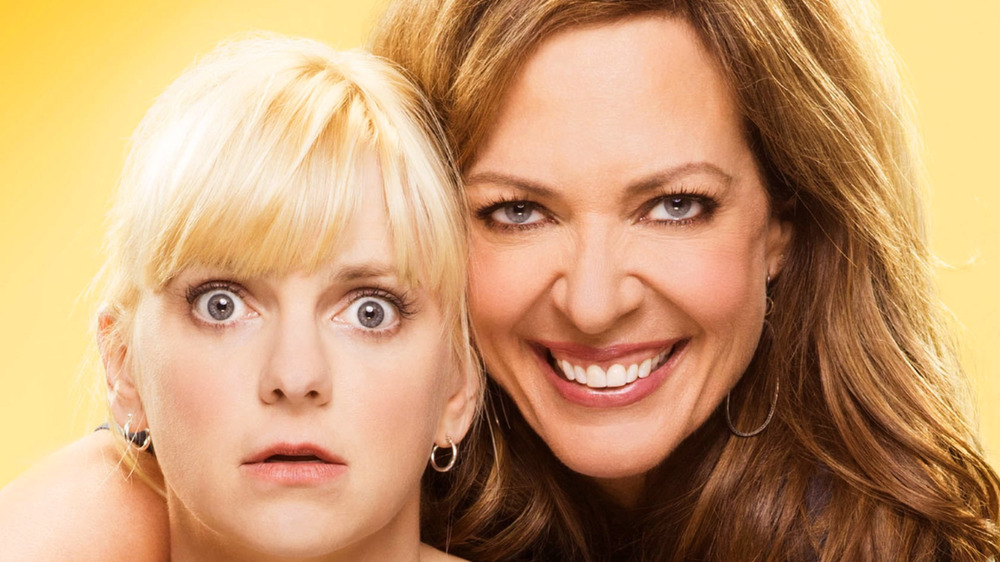 CBS
Back in 2013, comedy actress Anna Faris returned to television after more than five years away to lead the CBS comedy Mom. By her side was Oscar winning-actress Allison Janey, known for films like I, Tonya and Juno, and television series like Masters of Sex and The West Wing. Set in Napa, California, Mom follows the relationship between Christy Plunkett (Faris) and her mother Bonnie (Janney), two dysfunctional adults recovering from alcohol and drug abuse. Christy is a single mother who had her daughter Violet (Sadie Calvano) at 17, and is struggling to see her child follow in her footsteps. In Mom season 1, Bonnie suffers a relapse in addiction after losing her job, leading her to move in with Christy and her family as she recovers. 
While Mom is a sitcom, it deals with heavy subjects like cancer, domestic violence, and miscarriage, and it has been very well-received by critics. On Rotten Tomatoes, the show's first season holds a 70 percent rating, steadily improving until season 3 earned a 100 percent Certified Fresh score. Along with that, Janney won two consecutive Emmys for Outstanding Supporting Actress in a Comedy Series for her work on Mom. 
Mom has gone on to have a long run, currently airing its eighth season on CBS. Unfortunately for fans, the network announced in February 2021 that season 8 of Mom will be the show's last (via Entertainment Tonight). While this may seem like a surprise to some, there are actually a few obvious reasons as to why Mom is coming to an end.
Mom just isn't the same without Anna Faris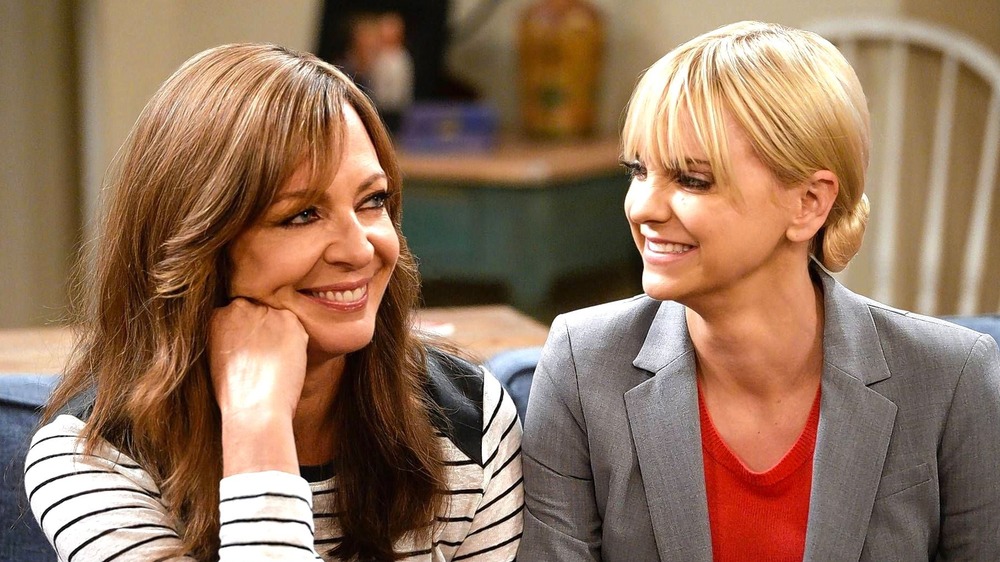 CBS
Shortly before production started on the series' eighth season, it was announced that Faris would not be returning to Mom. When the news came out, Faris briefly explained that she was leaving Mom to take on other roles, saying at the time, "While my journey as Christy has come to an end, allowing me to pursue new opportunities, I'll be watching next season and rooting for my TV family."
Mom decided not to recast Faris' character Christy, instead continuing on with a full focus on Janney's character Bonnie. For some fans who discuss the show on Reddit, Mom season 8 "seems to be scrambling for its identity" without Faris on board. Many agree that "this season has undoubtedly suffered because of it." With Faris' Christy gone, Mom doesn't have her dynamic with Bonnie to depend on as the heart of the show, and this opinion is shared by many fans. On the other hand, critics still love the series. Mom received three Critics Choice Awards for season 8 — a huge accomplishment for a sitcom so far into its run.
In a February 2021 interview on The Ellen Show, aired just days before it was announced that the series was ending with season 8, Janney commented on what it's like working on Mom without Faris, calling it "very odd." She went on to say, "Anna is missed and her character on the show is very missed. And we're just happy that she's doing what she wants to do now." 
While Mom has done a great job presenting a smooth transition to a story without Christy, it's just not the same without the single mother who started it all. 
It's simply time for the CBS sitcom Mom to finish its run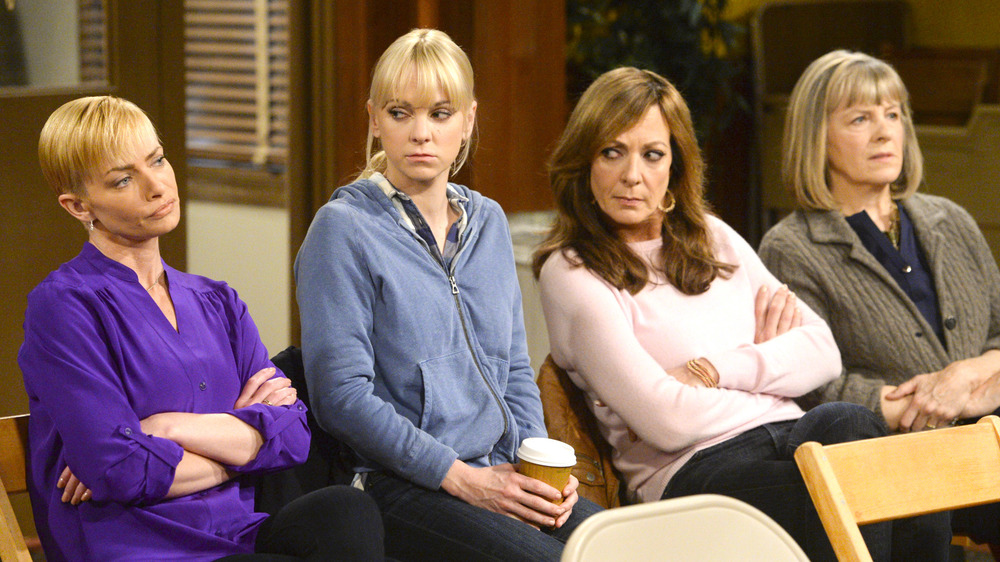 CBS
Mom has been consistently successful with both critics and audiences, but it still suffers from what any long-running sitcom eventually faces: declining viewership and a lack of material. Mom season 7 took quite the dip in viewership compared to season 6 — possible a sign of the show's approaching end. The current season then hit a new low, with the premiere episode only drawing in 4.82 million viewers, according to Showbuzz Daily. This is less than half of season 2's 11.13 million viewers, Mom's highest viewed premiere. Season 8's low viewership has continued through the season, with the show ranking below newer CBS series like The Neighborhood, Bob Hearts Abishola, and the hit comedy Young Sheldon.
Just like every other television and film production, Mom has also been affected by COVID-19. The series is filmed in front of a live studio audience, which presents a huge obstacle for production in the midst of a pandemic. Mom's eighth season was initially expected to premiere in September 2020, but it had to be delayed to November. On top of that, at the end of December, Mom had to go on an extended hiatus in response to rising COVID-19 cases, as reported by Deadline. This led to episodes being released sporadically, creating confusion for fans.
Looking at the big picture, the veteran comedy has faced slowly declining interest over the years and might simply not be worth the effort to continue it. No matter the reason, Mom is sadly coming to an end, with the series finale airing on May 6, 2021.