The Underrated Redemption Story Fans Can't Stop Watching On Hulu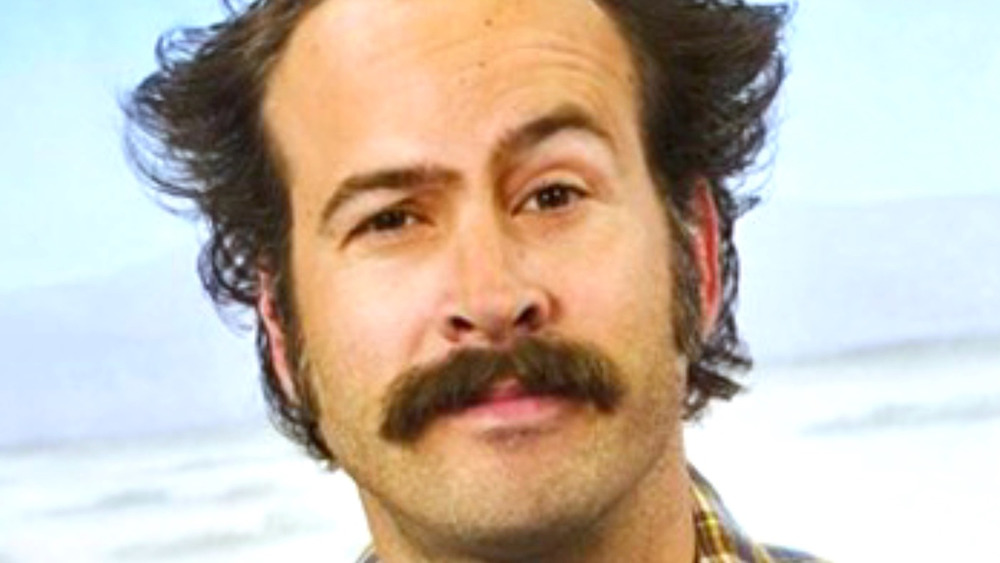 NBC
If you've spent much of the last year cooling your heels in your home with not much to occupy your mind but streaming services and your deepest of deep thoughts, you are not alone. And it's possible, during that time you've considered how nice it would be both to have a little more money in your pocket and a little less guilt from a lifetime of bad choices.
We're guessing that describes a solid number of you out there, because people are coming out in droves to watch the 2005 NBC half-hour comedy My Name is Earl on Hulu right now. The series, as you might have guessed, is about a man named Earl Hickey (Jason Lee) who decides to turn his life around after buying, losing, and then rediscovering a $100,000 lottery ticket.
Earl has plenty to atone for: he's a perpetually lying, small-time crook who enables his brother Randy's (Ethan Suplee) bad behavior all the while finding the time to keep up a hostile, antagonistic relationship with his ex-wife Joy Turner (Jaime Pressly). However, after getting hit by a car and winding up in the hospital, Earl learns about karma while watching an episode of Last Call with Carson Daly. So armed with his $100,000 and a list of everyone he's ever wronged, Earl sets out to become a better person and hopefully help the people around him become better at the same time.
My Name is Earl's Kevin Smith connection and a potential revival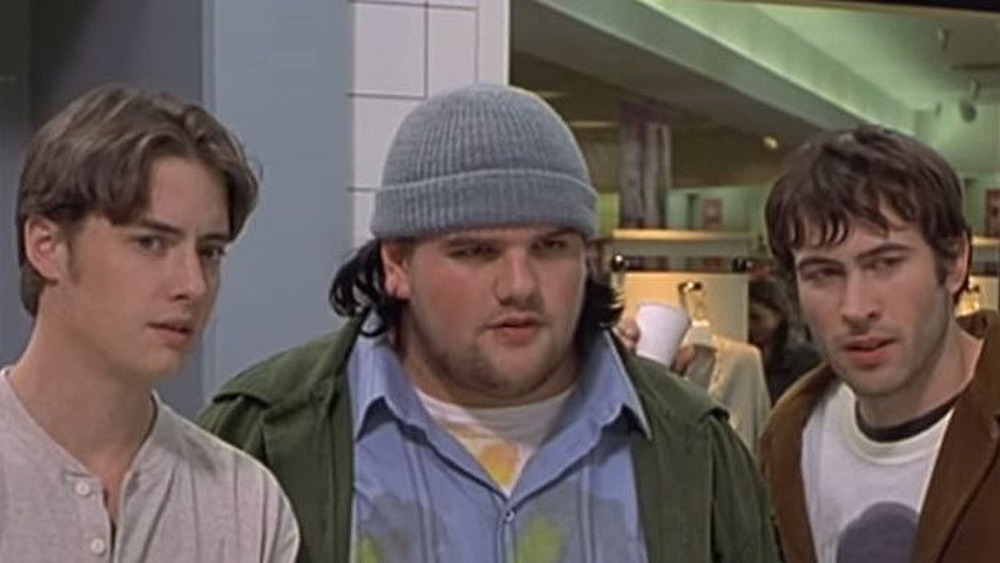 Gramercy Pictures
There's more than a relatable premise to recommend My Name is Earl, there's also the fantastic cast — especially if you're a Kevin Smith fan. On My Name is Earl, Jason Lee and Ethan Suplee play bumbling brothers Earl and Randy, but the show is hardly the first time the two actors teamed up. In 1995, Kevin Smith followed up his massively successful directorial debut Clerks with a movie dedicated to commerce and comic books called Mallrats. It was Lee's big acting debut as the comic book-loving Brody Bruce, and it featured Suplee as Willam, a guy who can't relax his eyes enough to see those Magic Eye 3D pictures.
My Name is Earl even pays homage to Mallrats by having Suplee's character Randy mutter the phrase "poopy trim" when he is suddenly woken up — an odd phrase that Willam also utters when the audience first meets him in Mallrats.
In addition to Jaime Pressly's performance as Earl's ex-wife Joy, My Name is Earl also has a great lineup of guest performers like Burt Reynolds, Alyssa Milano, Michael Rapaport, Christian Slater, Amy Sedaris, Roseanne Barr, and a host of others.
My Name is Earl was canceled after its fourth season. However, showrunner Gregory Thomas Garcia revealed in a Reddit AMA where the story would've ended. "Earl eventually realizes that his list started a chain reaction of people with list and that he's finally put more good into the world than bad. So at that point he was going to tear up his list and go live his life. Walk into the sunset a free man. With good karma," Garcia wrote. Lee himself even revealed to JoBlo that he and Garcia were interested in reviving the show to finish out Earl's story. 
For now, My Name is Earl is available to stream on Hulu.