The Horror Comedy Flop Defying Odds And Dominating Netflix Right Now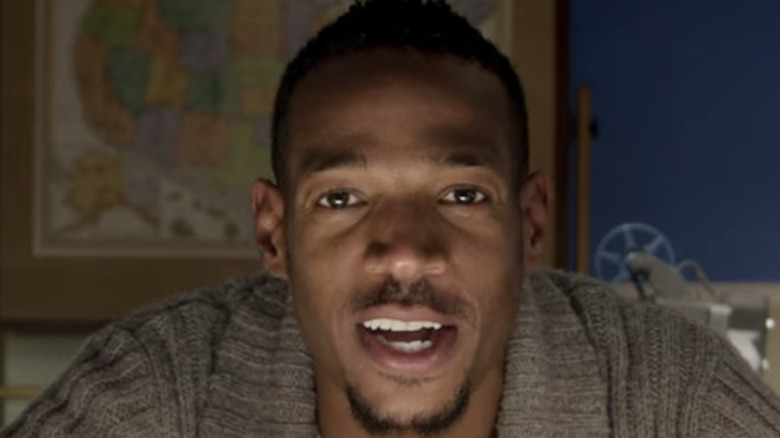 Open Road Films
Horror comedies don't always land with audiences, but when they do, they can reach cult classic status over time. Fan favorites like "This Is The End," "What We Do In The Shadows," and the absolute best horror-comedy of all time (according to Reddit), "Tucker and Dale vs. Evil," each nailed the genre hybrid, but there are plenty of others that fell short for one reason or another.
Among the horror comedies that have fans split are the "Scary Movie" films, which parody famous horror movies in ridiculous and over-the-top ways. A recurring actor and writer in the first two "Scary Movies" is Marlon Wayans, a comedian known for his wacky approach to parodying genre conventions and tropes. One of Wayans' other less-successful horror comedy films is currently dominating Netflix on the streaming platform's Top 10 list, though it didn't receive quite as warm a welcome when it first premiered back in 2014.
A Haunted House 2 got scarily bad reviews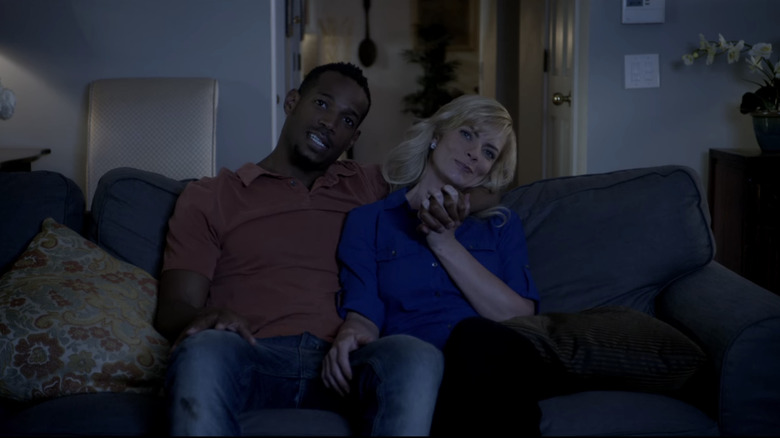 Open Road Films
Aside from the "Scary Movie" franchise, Wayans has his own horror comedy movies that didn't earn quite the same level of recognition. The second film in his lesser-known franchise is titled "A Haunted House 2," and parodies found footage horror movies, like "Paranormal Activity," that were popular at the time of its release.  "A Haunted House 2" features a man named Malcolm (Wayans) who, after his ex-girlfriend is possessed by a demon, attempts to move on with his life and start fresh. He moves with his girlfriend Megan (Jaime Pressly) and her children into a new home, but supernatural events start happening again, this time due to a demon who's chosen Malcolm as its victim.
The goofy horror comedy was harshly panned by critics, with Bruce DeMara at the Toronto Star calling it "a vile, wretched, appalling waste of time, a movie for morons that is offensive on so many levels. It is loud, profane and profoundly stupid. One has to question how a film so awful could even be made, it is that bad. Most regrettably, it is not funny, not even a tiny bit." Ouch. 
However, since "A Haunted House 2" made its way to Netflix, fans have taken to Twitter to show some love to the horror comedy flop. User @adoretyyy wrote, "I swear I can watch a haunted house 2 everyday it's my favorite movie," and another user named @BAAQ_ wrote, "A Haunted House 2 is on Netflix .. Love it Here."
You can watch "A Haunted House 2" on Netflix yourself and see if it lives up to the hype.