Elite Season 5 - What We Know So Far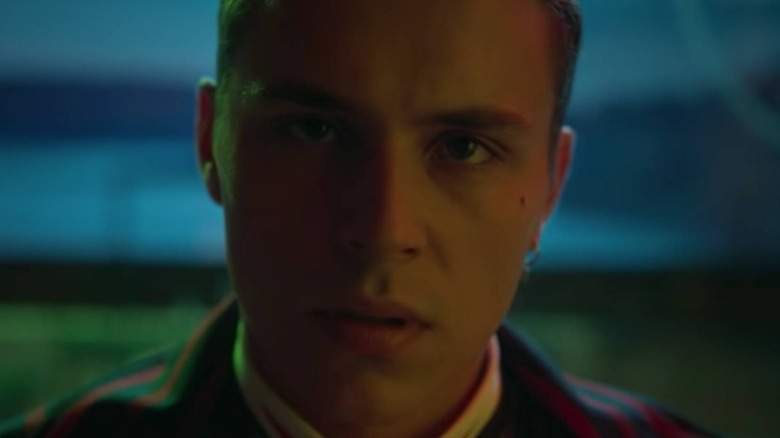 Netflix
"Elite" starts as your average teen drama. Three new students at the ultra-exclusive Las Encinas secondary school have to face all the trials and tribulations that come with being new and poorer than everyone else around them. As if that wasn't enough, the show employs a flash-forward device, so we see one of the students at the school has met a grisly end. There's more at stake than figuring out who's hooking up with who. It's a genuine struggle for survival throughout the first four seasons of the hit Netflix series.
"Elite" follows in the footsteps of great thrillers that have come before it while carving its own path. Thanks to the on-again, off-again relationship of Ander (Arón Piper) and Omar (Omar Ayuso), it also offers some of the best LGBTQ+ representation on the streaming platform. There's much value in this series anyone can enjoy, which likely played a role in Netflix renewing it for a fifth season before the fourth one even came out (via Deadline). Here's everything you need to know about the future of the show.
What's the release date for Elite Season 5?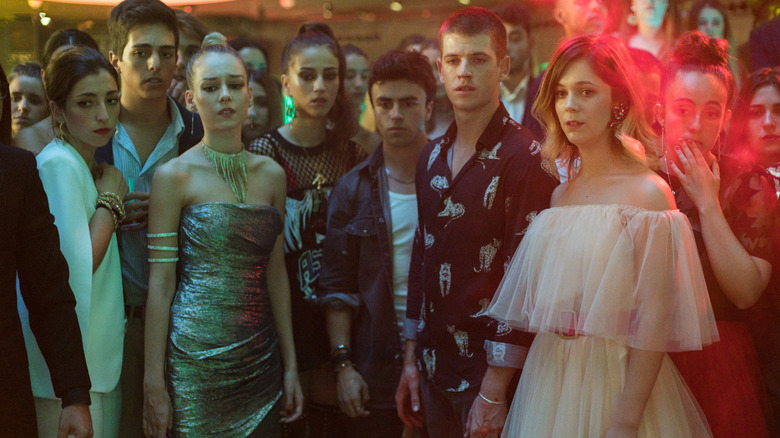 Netflix
Each season of "Elite" has consisted of eight episodes, and there tends to be a minimum of one year between new episode drops. Season 4 became available on the service on June 18, 2021, which was available after Season 3 had a release date of March 2020. Even though Netflix hasn't confirmed a specific timeframe as of this writing, it would make the most sense for Season 5 to release roughly a year from now. The earliest we would anticipate "Elite" Season 5 to come out would be June 2022. 
There is a possibility it could come out sooner. Netflix confirmed the fifth season early in 2021 (via Instagram), long before Season 4 came out. As such, that could indicate that filming could get underway sooner rather than later (and may have already begun). Until that day comes, you can tide yourself over by checking out other Netflix teen dramas like "Outer Banks" and "On My Block."
Who's in the cast for Elite Season 5?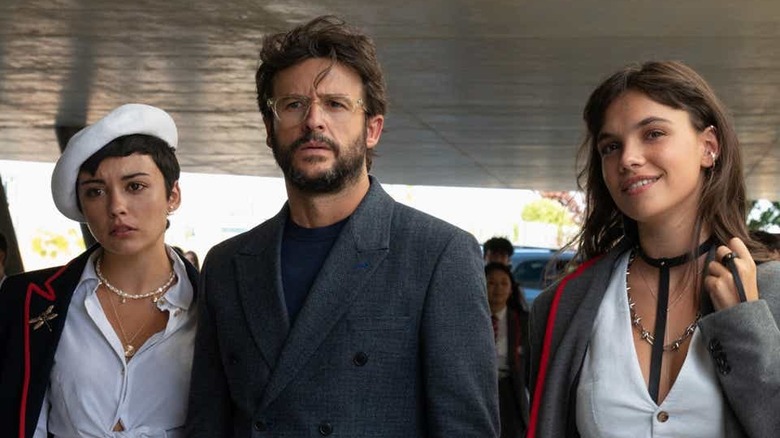 Netflix
Characters tend to die or go missing on "Elite," so cast change-ups are commonplace. Additionally, because it takes place at a secondary school, which is basically high school, people can graduate and move on with their lives. With that being said, there are some characters we'd expect to make a comeback, including Samuel (Itzan Escamilla), Rebeka (Claudia Salas), Omar (Ayuso), Ari (Carla Díaz), Patrick (Manu Rios), and Mencía (Martina Cariddi). 
Netflix has also revealed some new additions to the Las Encinas family. The streaming service took to Twitter to announce, "#Elite has been renewed for a fifth season and two new actors have joined the cast: Argentinian actress Valentina Zenere and Brazilian actor André Lamoglia." No details have emerged so far about what their characters will be like, but all should come to light with time. Of course, if you've already binge-watched "Elite" Season 4, then you likely already have an idea of who won't be back.
What's the plot of Elite Season 5?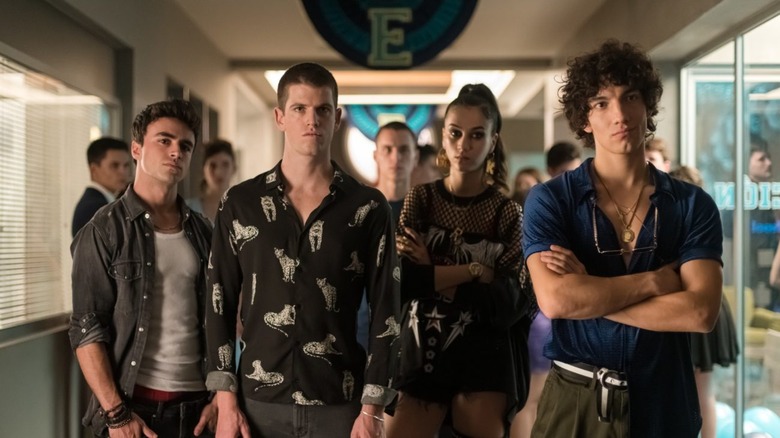 Netflix
Contains spoilers for the "Elite" Season 4 finale
Five seasons is a long time for a show to be around on Netflix, and seeing as how most of the main cast from Season 1 have left or will soon move on, the next season could very well be the last. Season 4 also mixed things up significantly by having Guzmán (Miguel Bernardeau) kill Armando (Andrés Velencoso), who had previously attacked Ari. Guzmán then dumped the body with some help from old friends before leaving town. It's possible Season 5 could pick up this plot thread and check in with what Guzmán is up to these days. 
Outside of that, "Elite" tends to follow drastically different plot threads from one season to the next. There will likely be another crime at the center of the overarching plot that requires solving. No matter what happens, Season 5 of "Elite" will inevitably offer a scandalous time.