The Hilarious Coming-Of-Age Comedy You Can Stream On Netflix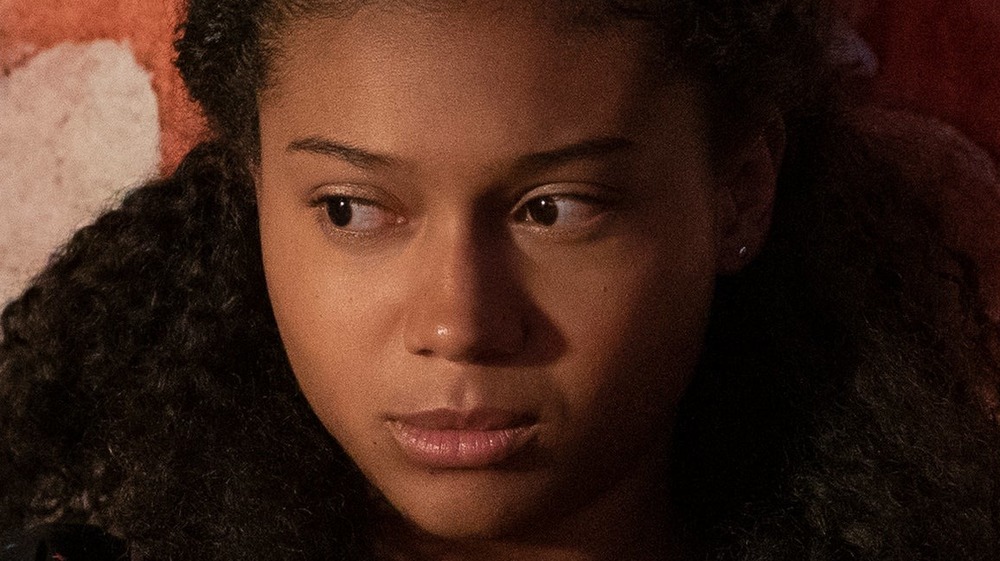 Netflix
The Netflix original series, On My Block, is one of the few comedies that offers audiences a look into life growing up as a person of color in a dangerous neighborhood. Although the content might sound heavy, the series' main characters are able to bring these issues to the forefront in a lighthearted and hilarious way. The series follows four friends, Monse (Sierra Capri), Ruby (Jason Genao), Jamal (Brett Gray), and Cesar (Diego Tinoco) as they navigate the obstacles that come with being a teenager in addition to the gang violence that plagues their community and families.
The show's plotline really kicks off after Cesar is forced to join his brother's gang. In an effort to save Cesar from entering a hard life filled with crime and violence (like all the proper true crime content Netflix has been pumping out), Monse, Ruby, and Jamal band together to try and find a way to get Cesar away from his brother's clutches. However, instead of pulling away from the gang violence, the group of friends finds themselves getting more involved with gang drama with each episode. 
It sounds dark, but the misadventures of this beloved cast help break some of the tension that inherently comes with such a heavy topic.
On My Block is a masterclass in representation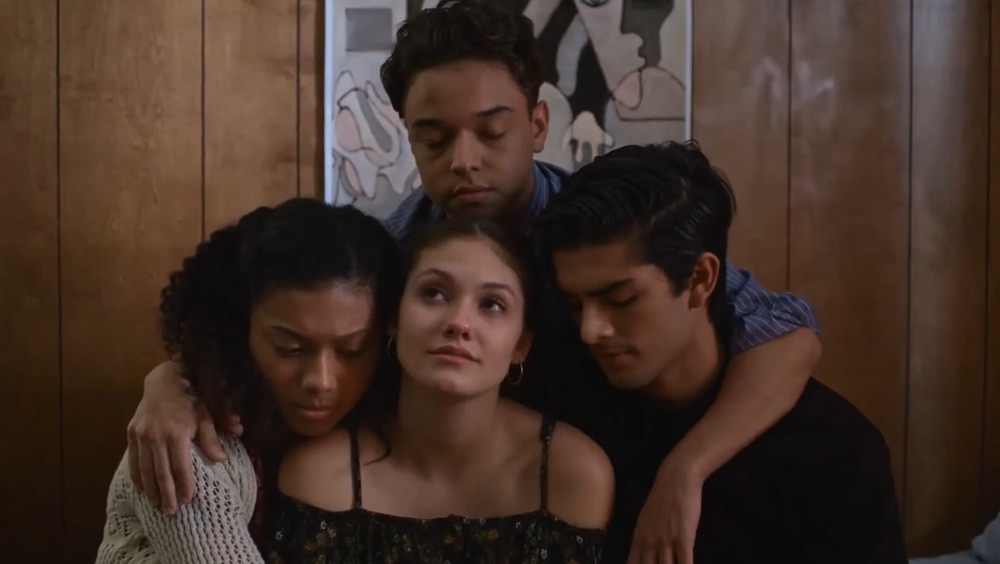 Netflix
In addition to it's all-POC cast, On My Block has been critically praised for its sharp writing and references to Latinx and Black culture. Holding a 95% score on Rotten Tomatoes, critics have praised the show's refusal to whitewash its characters. "On My Block is refreshingly connected to not only teens of color, but communities of color," wrote Sesali Bowen, a critic at Refinery29.
Additionally the show is also unafraid to tackle very real issues experienced by minority communities. On My Block does so by really honing in on the nuances behind why certain characters on the show take part in their local gang. In the case of Cesar and his brother Oscar (Julio Macias), they were abandoned by their family and left to fend for themselves. This essentially left Oscar no choice but to turn to his community's gang to help protect and take care of Cesar. "One of the many remarkable things about this series is how it folds crime and the awareness of potential violence into everyday life, which is something white sitcoms never do unless its a Very Special Episode," Vulture critic Matt Zoller Seitz wrote.
Readers who have yet to experience On My Block can easily stream all three seasons on Netflix. Additionally, the show announced that a fourth and final season is underway. While details are still under wraps, new viewers may be in for a treat if the new season gets released in the upcoming months.