Titans Season 3 Trailer Teases Jason Todd Becoming The Red Hood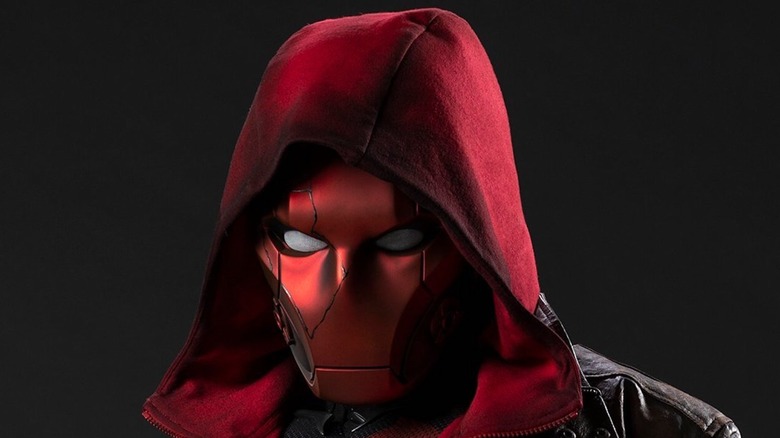 HBO Max
With "Titans" Season 3 arriving on August 12, HBO Max has finally revealed the first trailer for the series — and it teases Jason Todd (Curran Walters) transforming into the Red Hood. The anti-hero picked up the persona after he was savagely beaten by the Joker with a crowbar before being killed in an explosion in the 1988 "A Death in the Family" storyline in the comics. It was a groundbreaking event, as readers were given the choice of allowing Jason to live or die with a phone-in vote. Because he wasn't particularly a popular Robin next to Batman after the legendary Dick Grayson — readers chose to kill him off. Ouch.
However, this harrowing event actually proved to be the best thing for the character. While he stayed dead for many years, he was revived in Judd Winnick's 2005 book "Under the Red Hood," taking on the Joker's pre-supervillain identity and dished out his own brutal brand of justice on Gotham's underworld. Now, it looks like "Titans" Season 3 will at least adapt some of that into the upcoming batch of episodes if the first trailer is anything to go by. We've already seen what Walters' Red Hood costume will look like in live-action, but the new footage teases a violent journey to get there.
Bloody Beginnings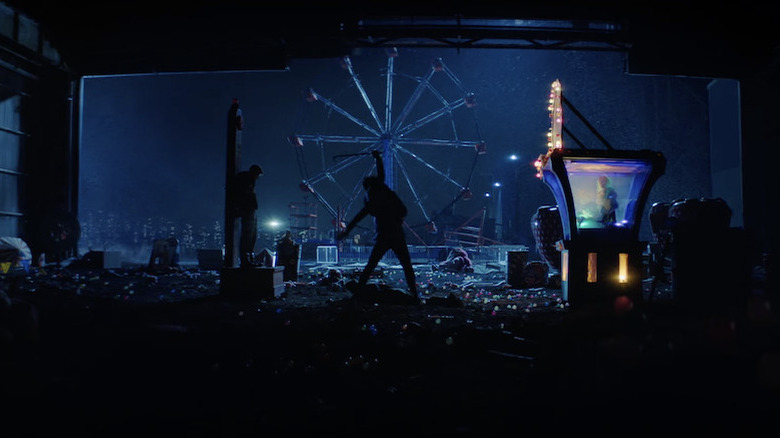 HBO Max
Since the new trailer is only 55 seconds long, it wastes absolutely no time teasing Jason Todd's demise and subsequent return. It quickly shows the hero in his Robin persona, investigating an eerie funfair and finding a dead security guard who's clearly been murdered by the Joker — with a disturbingly forced grin on his face. It's not long before a wide shot shows someone, presumably slash hopefully the Joker, beating Jason on the floor with a crowbar... much like he does in the source material.
Dick Grayson's moody narration explains how Gotham breeds "a special class of criminal" while also showing off a quick look at Vincent Kartheiser's Scarecrow in his cell at Arkham Asylum (while Nightwing fights off some goons) — but it also shows a snippet of Red Hood wielding an assault rifle. Although we already know Curran Walters will step into the costume during Season 3 thanks to official images revealed by HBO Max, the trailer doesn't really tie the two together, presumably to keep the twist under wraps for casual viewers.
Either way, it's a tantalizing look at the upcoming season, and hopefully Red Hood gets the spotlight he deserves. Until then, we'd recommend reading Judd Winnick's "Under the Red Hood" as well as watching the DC animated movie of the same name, to prepare for the new season of "Titans."