Titans Season 3 - What We Know So Far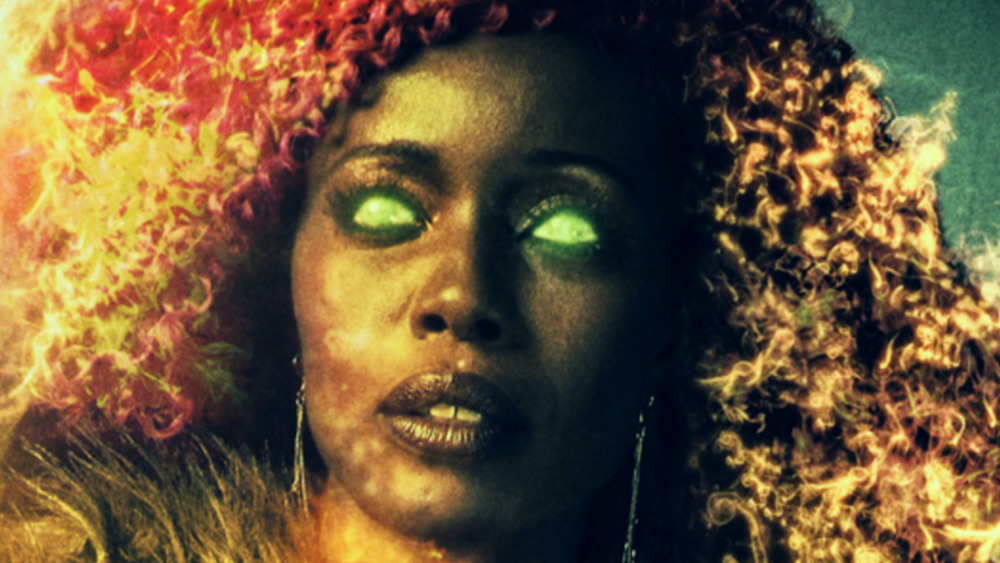 HBO Max
If you click a link and buy a product or service from a merchant, we may be paid an affiliate commission.
Worry not, Titans fans — in spite of everything that seemed to be going against it, there will be a third season of the superhero series based on the eponymous DC Comics team of young do-gooders. 
Anyone following news about the future of Titans since the second season concluded in November 2019 has suffered a bumpy ride. While Titans' third season officially got a thumbs up before the second season was over, the series had two bombshells waiting. Not only did the COVID-19 pandemic delay production on Titans, as it did for so many television shows and films, but in September 2020, the news dropped that the series' home streaming service, DC Universe, would rebrand as a DC Comics digital service. Thankfully, a month earlier, DC's Chief Content Officer Jim Lee confirmed to The Hollywood Reporter that Titans wouldn't be left without a home: The series will join DC Universe's other original TV content on HBO Max.
So we know the third season is on the way, but when are we going to get to see it? Who's going to be in it and what kind of story can we expect? Titans' second season ended with heroic sacrifices, dangling threads, and plenty of unanswered questions. We don't know everything (and how fun would it be if we did?) but we'll tell you what we know so far.
Warning — spoilers from the first two seasons are on their way.
When can we expect Titans season 3 to be released?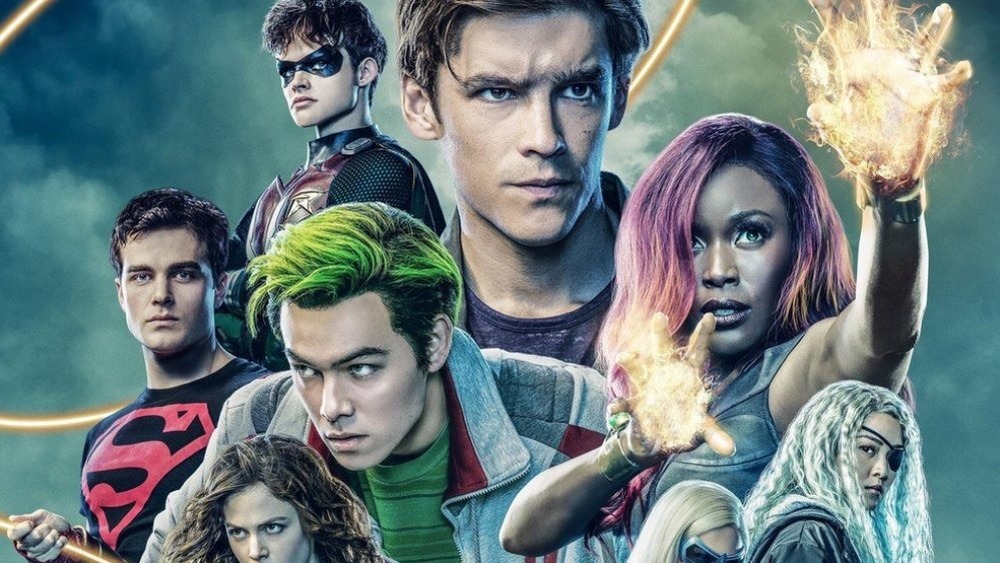 HBO Max
So far, there's no official word on exactly when we can expect to watch the season 3 premiere for Titans. The pandemic-related delays nixed its originally planned release for October 2020. 
However, based on what we do know, we can make some guesses. For the series' second season, there was about a five month turnaround between the beginning of filming and the air date, with production starting in April 2019 and season 2 premiering on DC Universe that September. It seems like the turnaround will be at least a little longer this time around. Filming for the third season began in October 2020, via The Vulcan Reporter, and is set to wrap in June 2021. If we expected the same five month wait between production and premiere, that would put the season 3 unveiling sometime in March — and we would likely already have learned the exact release date if the premiere was that close. 
Our best guess would be that we'll be seeing the continuing story of Titans somewhere around either the end of 2021's summer, or the beginning of the fall. But it's been a pretty unpredictable year, so who knows? Particularly with COVID-19 in the mix, delays in production could push the release to even later in the year.   
Who will return to the cast of Titans, and will there be new blood?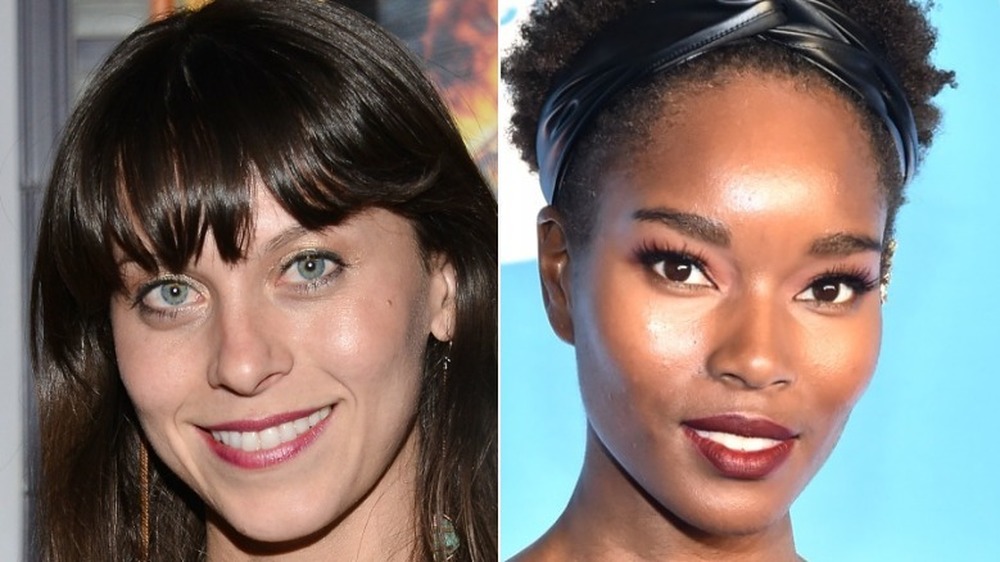 Araya Diaz/Getty Images, Theo Wargo/Getty Images
As of now, most of season 2's cast are expected to return for the third season, including Brenton Thwaites as Nightwing, Anna Diop as Kory, Teagan Croft as Rachel, Conor Leslie as Donna Troy, Chelsea Zhang as Rose aka Ravager, Curran Walters as Jason Todd, Ryan Potter as the shape-changing Gar, Joshua Orpin as Conner aka Superboy, and Alan Ritchson and Minka Kelly as the crime-fighting duo Hawk and Dove. Iain Glen, who played Bruce Wayne in season 2 (albeit, an often imaginary Bruce Wayne), was confirmed to be returning for the upcoming season (via ComicBook.com).  
One actress, who only showed up briefly in season two, will be around a lot more in the near future. In December 2019, TV Line reported Damaris Lewis had been promoted to series regular for Titans' third season. Lewis plays Kory's villainous sister Blackfire, who appears on Earth by possessing an Earth woman's body in season 2's final scene. 
We're also getting a new actor to play an old friend: In December 2020, Conner actor Joshua Orpin introduced his Instagram followers to Pepsi — the rescue dog who will take on the role of Krypto in season 3. 
Then there's Savannah Welch, best known for her role in the acclaimed 2018 mystery thriller The Transcendents, whom Variety reported will be playing an important figure from the Batman mythos — Barbara Gordon. While Gordon has been known by the codenames Batgirl and Oracle in the comics, Variety reports that in Titans she will have taken over the position of Gotham Police Commissioner from her father James Gordon. She will also apparently use a wheelchair, having been paralyzed by a gunshot from the Joker, just as she was in the comics for many years. 
Welch won't be the only new cast member to play a Gotham mainstay. The same month Welch's casting was reported, Variety dropped the news Jay Lycurgo had been cast as Tim Drake — one of the boys who have taken up the title of Robin in the comics.
Who, and what, will be at the center of the story for Titans season 3?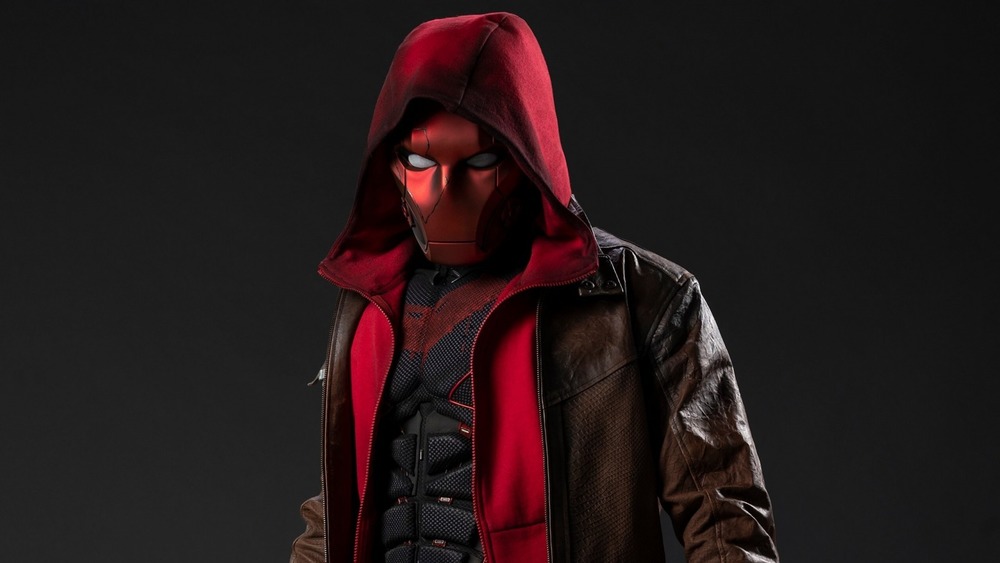 HBO Max
Trigon was the big bad for Titans' premiere season. Deathstroke replaced the demon for season 2, though the heroes also found themselves dealing with the machinations of an off-screen Lex Luthor and his ruthless employee Mercy Graves. So who is going to be the team's biggest antagonist in its third season?
We don't know a lot about the upcoming season's story, but Kory's sister Blackfire is a good bet for its big bad. Judging simply by the fact that Blackfire actress Damaris Lewis has been promoted to series regular means we can expect to see her in most, if not all, of season 3's episodes. It also makes sense for the team to deal with a threat of a more cosmic nature at this point: They tackled a mystical threat in the first season, and faced a more earthbound enemy in the second. Considering Kory is from the stars and two of their newer members — Connor and Krypto — are descendants of the world's most well-known alien, it's about time the Titans locked horns with a cosmic bad guy.
But Blackfire is likely to not be the only villain the Titans face. In August 2020, Titans' showrunner Greg Walker announced at DC's FanDome that the Titans are heading to the iconic Gotham City for the show's third season (via Screen Rant). Dr. Jonathan Crane — a.k.a. the fear-obsessed Scarecrow — will also enter into the story, though no news about who will play the supervillain has been revealed. Along with all the other Gotham-centric reports, fan minds were officially blown with the October 2020 reveal that Curran Walters would be returning as Jason Todd, but Todd will no longer be using the identity of Robin, Instead, he will assume the role of the much more lethal Red Hood.
For fans interested in the arcane art of title divination, the Titans Facebook Group posted a set of supposed episode titles that were subsequently reported in Full Circle Cinema. According to the leak, the season's episodes, in order, will be titled as follows: "Barbara Gordon," "Red Hood," "Hang & Dove," "Blackfire," "Lazarus," "Lady Vic," "51 Percent," "Home," "Souls," and "Troubled Water."  At the very least, these morsels suggest that Red Hood will be entering the scene hot and fast in episode 2, and that Blackfire will still be in play as a villain beyond the halfway point.
For what it's worth, Titans star Alan Ritchson recently told Collider that season 3 displays a level of cinematic "excellence" that wasn't quite attained in season 2. He said, "They've done a really good job. All of the seasons have been good, but there's an excellence to this because everybody has figured out what we wanna focus on and who we wanna tell the story through." That ... certainly sounds like a ringing endorsement!
Stay tuned for more Titans news ahead.