The Comedy Hidden Gem With Colin Farrell That You Can Find On Amazon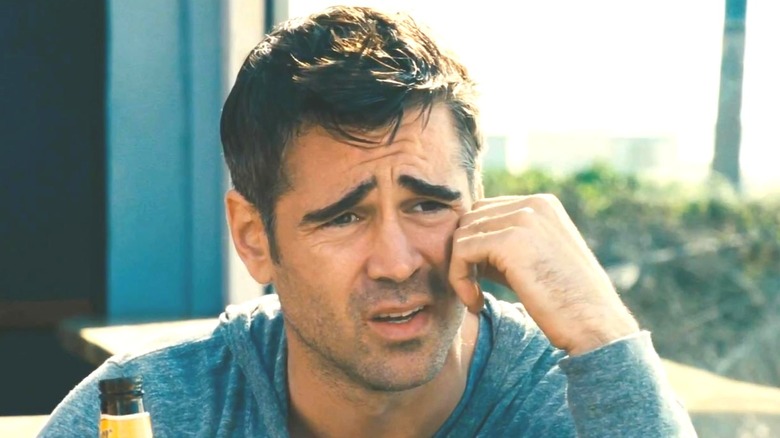 CBS Films
In over two decades, Colin Farrell has become one of the most prolific stars working in Hollywood today and has played all manner of heroes, villains, and everyone in between. Sure, 2003's "Daredevil" might be far too over the top and a little cheesy, but if you didn't have fun watching Colin Farrell's bald assassin Bullseye, then we just don't know what to tell you. The point is, he always understands the assignment — as Film Twitter so often puts it. He might get a little typecast at times, but he always brings a great energy to the big screen.
Farrell's also not afraid to stretch his dramatic limbs with the likes of "Alexander" and "The Killing of a Sacred Deer," and he's even set to dip his toe back into the world of comic book movies, as he's set to star in Matt Reeves' "The Batman" opposite Robert Pattinson. He's not donning a cape and cowl though, but he will be wearing some hugely transformative prosthetics as Oswald Cobblepot aka The Penguin.
However, his lively performances often lend themselves well for a laugh — hello, "Horrible Bosses." But there's a particularly great black comedy that flew under the radar back in 2012, boasting an 83% rating on Rotten Tomatoes.
Colin Farrell re-teamed with director Martin McDonagh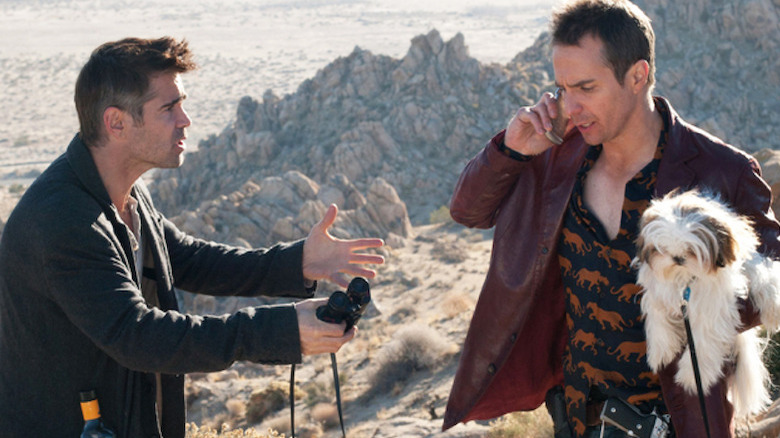 CBS Films
After audiences and critics alike loved the darkly hilarious "In Bruges" following Colin Farrell and Brendan Gleeson as two assassins on holiday, Farrell re-teamed with director Martin McDonagh for 2012's "Seven Psychopaths." The star leads the black comedy as writer Marty Faranan, a writer who just can't finish his script, with the same name as the movie itself. There's a few vignettes in the story as Marty tries to fill out the stories of these titular psychopaths, including a brilliant tale of revenge about a Quaker hunting for his daughter's killer.
But in the real world, Marty and his best friend Billy Bickle (Sam Rockwell) get pulled into a war with a vicious gangster named Charlie Costello (Woody Harrelson) when Billy kidnaps his dog to extort money from the crook. If you couldn't tell already, there's plenty of interwoven storylines and characters that all eventually collide in a violent crescendo. When it first arrived, some critics weren't too keen, noting that all the various plot lines came off like a bad Quentin Tarantino impression. Christopher Tookey wrote for the Daily Mail that "Too much is so clever-clever that it borders on the stupid." 
However, Martin McDonagh's signature bleak style of humor adds a British flair to the Los Angeles film. It's one that works perfectly as Colin Farrell's Marty becomes increasingly exasperated with the shenanigans that he's been pulled into thanks to Billy's idiotic ideas — especially during the third act. As Kim Newman put it for Empire Magazine, the movie is, "Enormously entertaining, endlessly quotable, perfectly cast." 
If you haven't seen "Seven Psychopaths," it's available on Amazon right now.