The Iconic Stranger Things Role That Was Almost Sam Rockwell's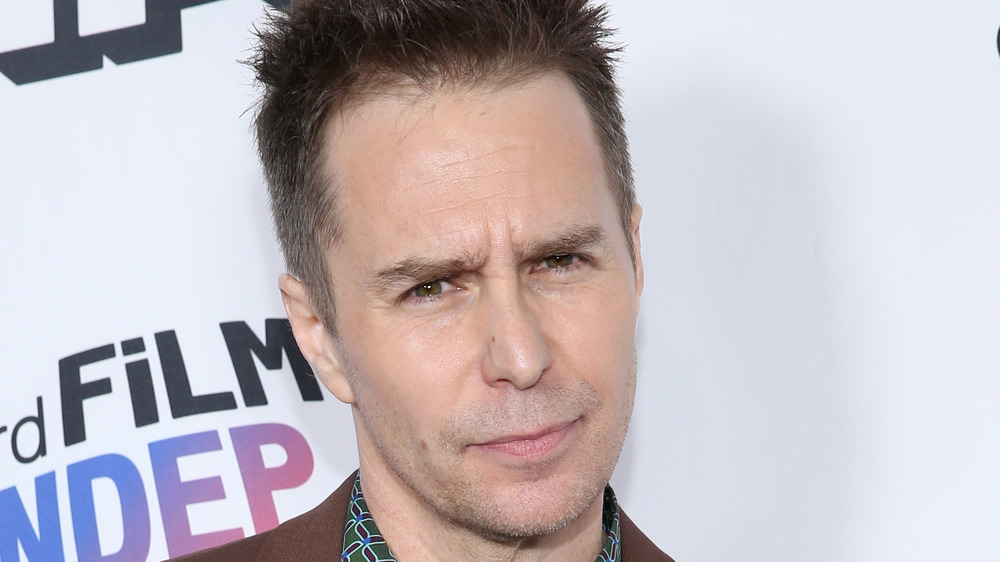 Phillip Faraone/Getty Images
Netflix's Stranger Things has gone from strength to strength over its three seasons, and with the upcoming season 4 reportedly expanding the narrative outside Hawkins, Indiana, it seems that the Duffer brothers don't have any intention of taking their foot off the pedal. Though the show famously draws inspiration from and pays homage to the finest achievements of 1980s pop culture, it has turned into a cultural juggernaut of its own. By now, the fans are so inherently familiar with the actors and their roles, it's difficult to imagine anyone else playing them. 
Still, there was a day when Stranger Things was just a twinkle in the Duffer brothers' collective eye, and there was no way to tell what a phenomenon the show would become. In these days of yore, the roles you've come to know and love were yet to find their actors — and one of the thespians who almost ended up playing one of them was none other than Oscar-winning actor Sam Rockwell. So, what was the iconic Stranger Things role that was almost Sam Rockwell's?
Sam Rockwell was a strong candidate for the Stranger Things role of Hopper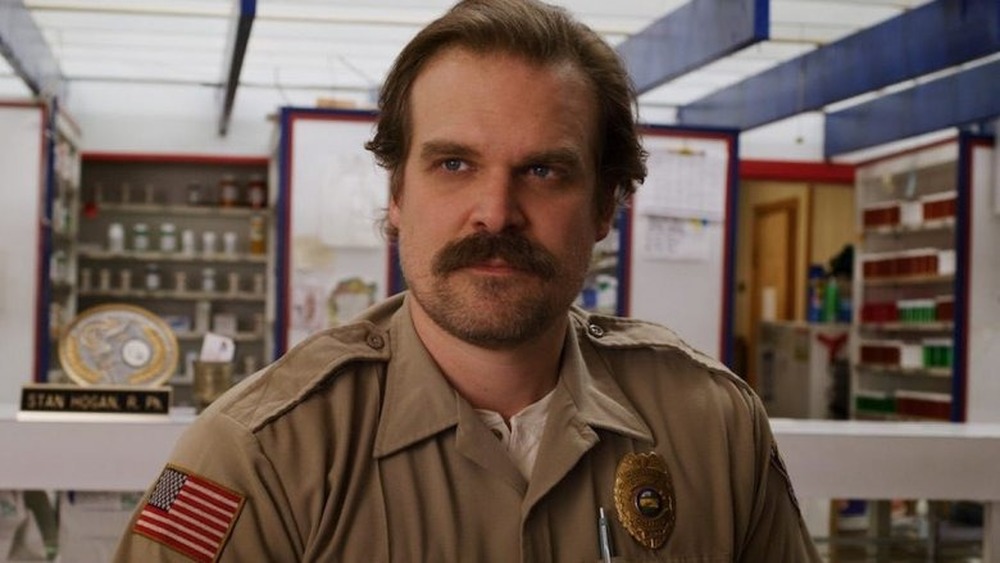 Netflix
Believe it or not, Sam Rockwell could have been Sheriff Jim Hopper. Per CBR.com, Stranger Things was originally intended to be a one-season project called Montauk, and the Duffer Brothers were eyeing some pretty big names for the roles — including Rockwell as the heroic law enforcement officer. At this point, the character was more of a self-destructive hedonist than the Stranger Things version, which would indeed have been right in Rockwell's ballpark. 
This is a strange piece of news, in that it's easy to be both thankful and annoyed that it ultimately didn't happen. On one hand, David Harbour's take on the grumpy yet lovable lawman has been a delightful, star-making turn. Then again, "more Sam Rockwell" is rarely bad news for any production. He's a magnificent actor and a noted chameleon who can effortlessly embody any character, from smarmy businessmen (the MCU's Justin Hammer) to intimidating, violent psychopaths (The Green Mile's Wild Bill Wharton) ... and, as it happens, complex law enforcement officers (Jason Dixon of Three Billboards Outside Ebbing, Missouri – who, to be fair, is significantly more awful than Hopper). 
Oh, and somehow, Rockwell wasn't even the strangest big-name actor the Duffer Brothers envisioned as Hopper. Another person in their plans was Obi-Wan Kenobi himself — Ewan McGregor. The Scottish actor does have ample experience fighting monsters onscreen and could no doubt have done a terrific job as Hopper. Still, looking at Harbour, Rockwell, and McGregor's many delightful roles in recent years, one can't help but feel that things ultimately turned out for the best for all three actors.