The Actress Who Could Have Taken Megan Fox's Role In Jennifer's Body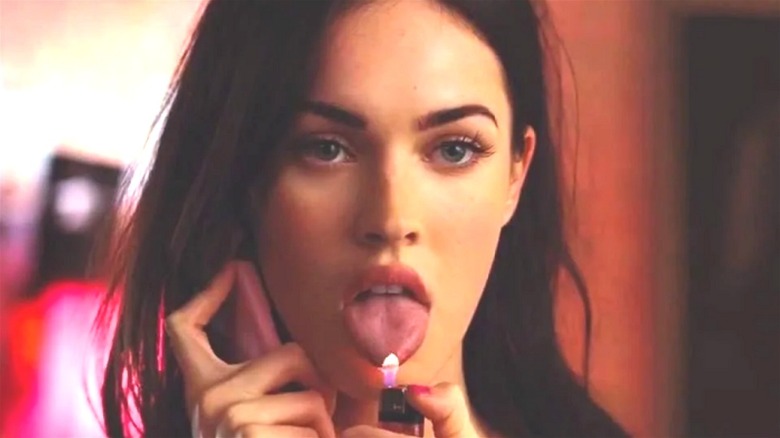 20th Century Studios
We as a society don't appreciate Diablo Cody's "Jennifer's Body" enough. Yes, it's having something of a resurgence thanks to Twitter discussions about feminist themes in teen horror, but it didn't nearly get the recognition it deserved when it first arrived in theaters in 2009. Its initial failings were largely due to marketing, which sought to capitalize off Megan Fox's popularity at the time, as she played the titular Jennifer Check opposite Amanda Seyfried's Anita Lesnicki. It's your typical high school tale of outcasts, freaks, and geeks — with a demonic succubus who rips her male classmates apart to satiate her growing bloodlust.
Megan Fox's leading role meant it was aimed at straight white men, rather than utilizing its feminist undertones of switching the roles of prey and victim. Diablo Cody's script took stereotypical horror tropes and flipped them on their head with a late 2000's flair. While Fox was the perfect candidate to play Jennifer, it would be interesting to see how the movie would've fared if it had starred a completely different actress next to Seyfried. Unfortunately, the original person who was offered the role had to turn it down due to her leading role on a popular TV show at the time.
Blake Lively almost played Jennifer Check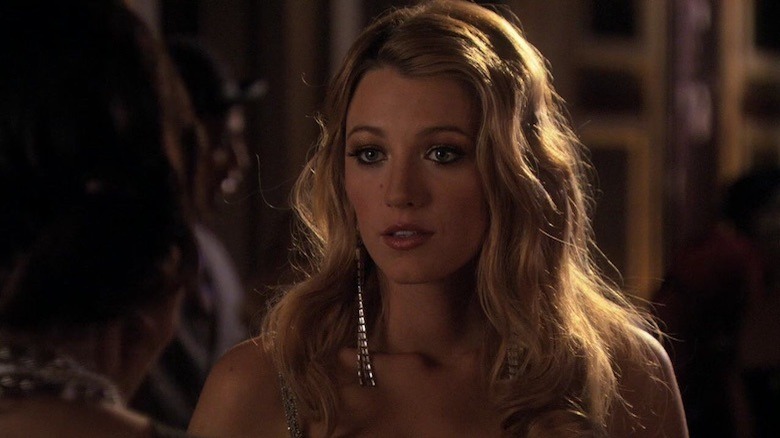 The CW
Serena van der Woodsen herself, Blake Lively, was originally offered the leading role in "Jennifer's Body" before Megan Fox (per IMDB). This would've been a fascinating shift in the dynamic between 'Needy' Lesnicki and her demonic best friend. While Fox's dark allure played well for Jennifer's bloodlust, it's a little hard to imagine Lively ripping into the throats of her classmates and eating them alive. Unfortunately, the star had to turn down the role in the comedy-horror because of scheduling conflicts with The CW's "Gossip Girl," which she led alongside the likes of Chace Crawford, Penn Badgley, and Leighton Meester for six seasons.
Although Lively certainly had some killer lines as Serena van der Woodsen in "Gossip Girl" when she butted heads with Blair Waldorf or Georgina Sparks over the years, Megan Fox's put downs in "Jennifer's Body" were venomously savage in a completely different way. "He listens to maggot rock. He wears nail polish. My d*** is bigger than his" is just one iconic line that only Fox could deliver. Although it's fun to imagine Serena van der Woodsen ripping into boys like Chuck Bass or Nate Archibald, Megan Fox was ultimately the right choice for the role for so many reasons.
Hopefully, the film's cult status only continues to grow, and audiences will keep appreciating the comedy-horror for years to come.