The Ending Of Gossip Girl Explained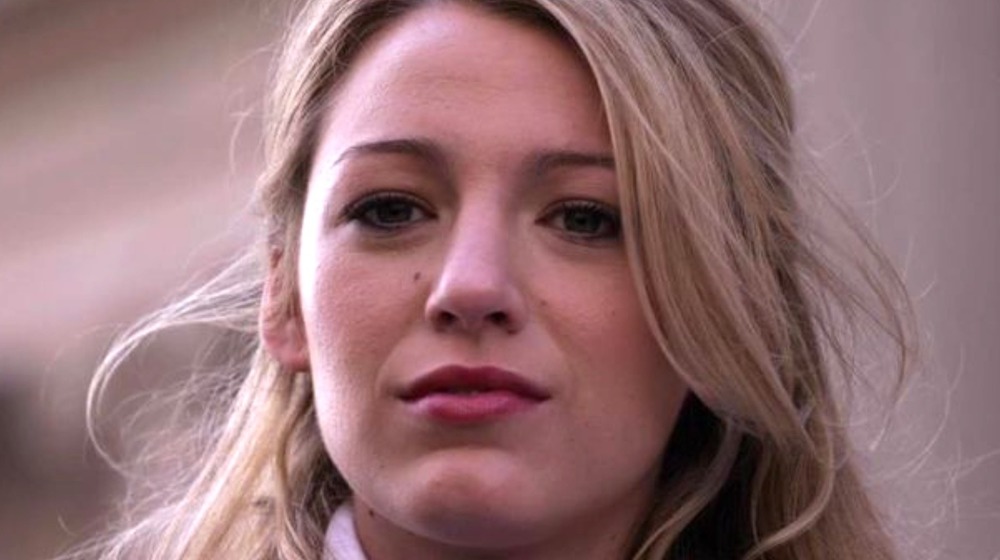 The CW
In the spring of 2012, the CW's teen primetime soap Gossip Girl — created by O.C. veterans Josh Schwartz and Stephanie Savage — came to an end, finally revealing the identity of the titular gossipmonger as well as providing happy endings for its main cast. However, in the years since the finale, fans have started to realize that the ending of Gossip Girl has some serious flaws. Spoilers for all of Gossip Girl ahead!
Narrated by Veronica Mars and The Good Place star Kristen Bell, Gossip Girl told the stories of "the scandalous lives of Manhattan's elite," following an uber-wealthy group of beautiful, oversexed teenagers as a mysterious figure named Gossip Girl reports on their lives to the public at large. Between queen bee Blair Waldorf (Leighton Meester), bad boy Chuck Bass (Ed Westwick), beautiful It girl Serena van der Woodsen (Blake Lively), handsome athlete Nate Archibald (Chace Crawford), and brooding Brooklyn outsider Dan Humphrey (Penn Badgley), there are plenty of potential suspects as to who Gossip Girl could be.
Eventually, after the main couples of the show — Chuck with Blair and Dan with Serena, respectively — have happily paired off, the series finally reveals the identity of Gossip Girl: Dan Humphrey, who "wrote his way" into the lives of the popular kids who always ignored him at their elite, expensive high school. However, the fact is that, for a variety of reasons, this reveal not only doesn't make much sense, but is also pretty unsettling... and how the legacy of Gossip Girl has changed since the finale. Here's the ending of Gossip Girl explained.
Gossip Girl's ending doesn't actually work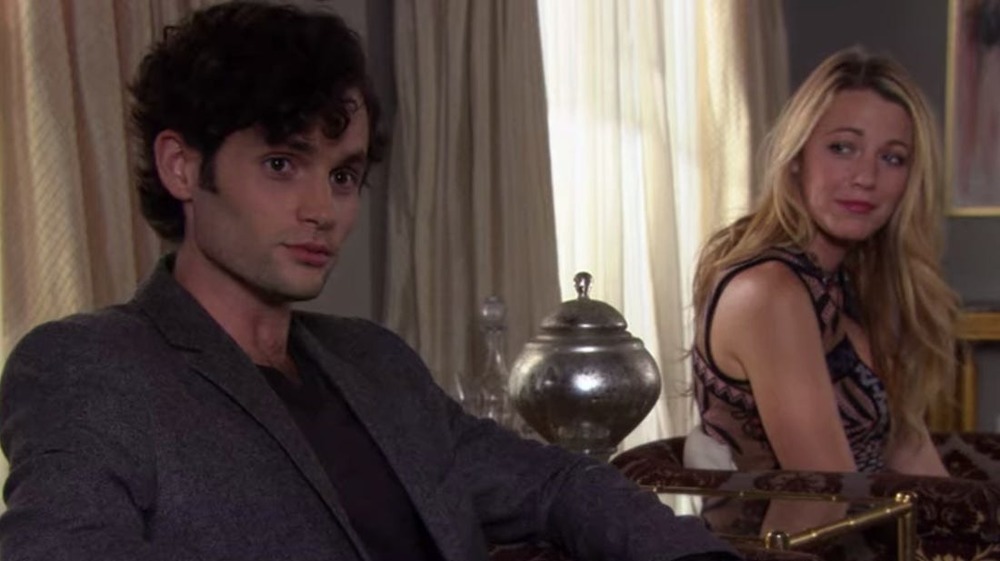 The CW
After the show ended with the shocking bombshell that Dan Humphrey, the constantly overlooked "kid from Brooklyn" (who, along with his family, lived in an enormous loft apartment in one of the borough's priciest neighborhoods), was really Gossip Girl, fans dug into the reveal... and realized that it didn't make a whole lot of sense. Throughout the series' early seasons, Dan seems to spend a lot of time reacting to Gossip Girl "blasts" while he's completely alone, which makes little to no sense, as well as the fact that his younger sister, Jenny (Taylor Momsen), who officially left Gossip Girl after season three, is one of the website's biggest targets. Even as the show progresses, Gossip Girl sometimes sends out huge blasts while Dan isn't even holding his phone, making the entire thing murkier.
As it turns out, there is an explanation for this: Dan wasn't intended to be Gossip Girl from the start, which explains the inconsistencies in the show's earlier seasons. In 2017, Vulture revealed that Gossip Girl was originally supposed to be Eric van der Woodsen (Connor Paolo) — Serena's younger brother — but fans figured it out, forcing the writers to change course. Later on, as Buzzfeed reported during an appearance at New York Magazine's Vulture Festival in the fall of 2019, Joshua Safran, an executive producer who took the reins in later seasons, said that after the plan to make Eric Gossip Girl was scrapped, they seriously considered Nate, but eventually settled on Dan.
Gossip Girl always veered into melodramatic and sometimes ridiculous territory, from car crashes to evil princes, but the Dan reveal ultimately was too much... especially considering that, after everything, Serena ends up marrying the guy who cyber-bullied her for years, making the show's ending not just nonsensical, but a little disturbing.
The legacy of Gossip Girl lives on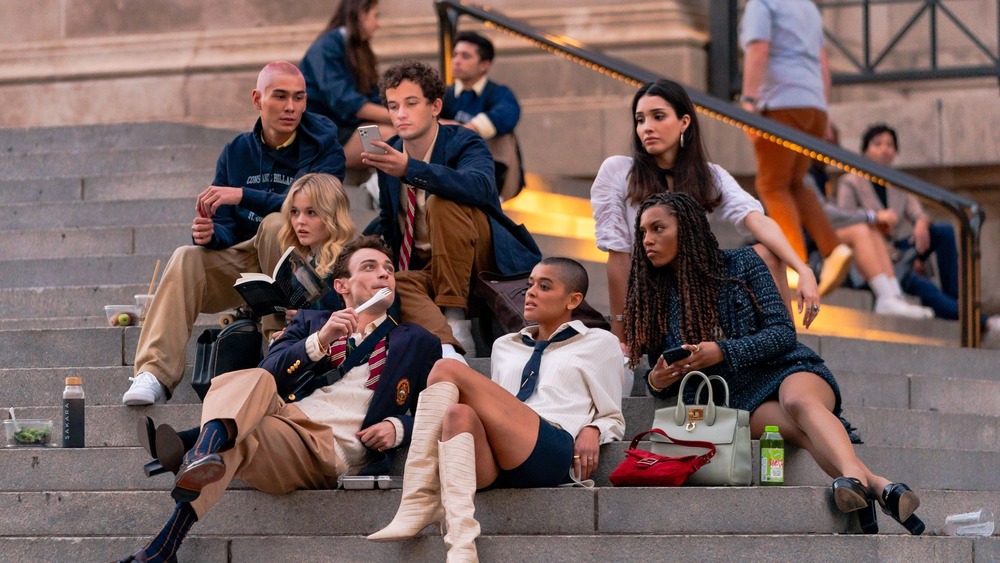 HBO Max
In the years after Gossip Girl came to a close, disappointed fans found ways to move on, while some of the actors actually made efforts to distance themselves from their roles... or forgot about the show entirely. Ed Westwick, for one, apparently still doesn't know who Gossip Girl was, while actors like Penn Badgley and Chace Crawford have mocked the ending outright. Now, several Gossip Girl stars, including Badgley (who stars on Netflix's You) and Lively (who has a successful film career) have transcended their teen roles. However, a younger generation is about to get their own version of this crazy, addictive series.
In the fall of 2020, it was announced that HBO Max was commissioning a reboot of Gossip Girl, which, as of this writing, is set to air exclusively on the streaming service sometime in 2021 (and even was able to film in Manhattan during the COVID-19 pandemic). An all new — and much more diverse — cast will fill out the ranks of "Manhattan's elite" this time around, but for returning fans, one thing will stay the same: Bell will still voice the title blogger. Perhaps this time, the creative team behind Gossip Girl — including Safran, who is developing the project — will be able to avoid the same finale pitfalls they encountered in the original series.
Until the reboot arrives, you can revisit the original Gossip Girl series — including that ending — on HBO Max now.