Is This DC Solo Superhero Movie Really Heading Straight To HBO Max?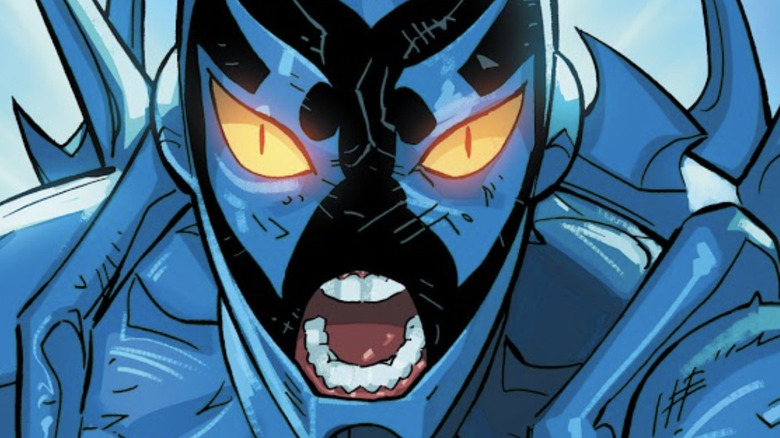 Scott Kolins/Romulo Fajado Jr.
It's definitely a great time to be a DC fan, as there's a whole gang of heroes finally getting a cinematic outing in the next few years outside of the usual offerings from Batman and Superman. We already know that DC's two biggest icons will get the spotlight in future films, as Robert Pattinson's Caped Crusader will face off against Paul Dano's Riddler when Matt Reeves' "The Batman" arrives in theaters next March. Meanwhile, the Man of Steel will get a new lease on life, thanks to J.J. Abrams and Ta-Nehisi Coates, who are currently collaborating on a new Superman reboot.
However, other heroes will also get their time to shine, introducing wider audiences to lesser-known (but still brilliant) characters with rich stories and interesting villains. We already know about "Zatanna," which is directed by Emerald Fennell ("Promising Young Woman"), and the long-awaited Batgirl movie. Many audiences, though, are keen to finally see Jaime Reyes take flight in "Blue Beetle." If a new report is to be believed, the Mexican-American hero might not get a traditional release.
Blue Beetle is an HBO Max adventure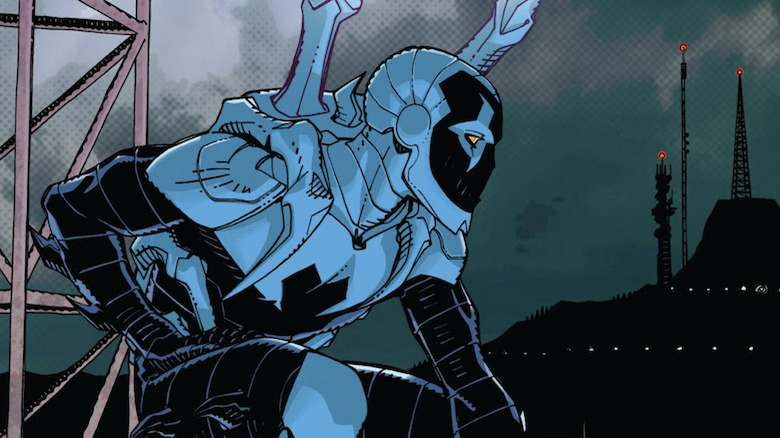 Cully Hamner
While heroes like Batman, Superman, Aquaman and The Flash will all get theatrical releases for their solo movies, the "Blue Beetle" movie from director Angel Manuel Soto will instead make his debut on HBO Max. The Los Angeles Times explored the plan for the upcoming Warner Bros. slate of movies amid the company's merger with Discovery. Although the report hasn't been confirmed by Warner Bros. or DC Films, it sounds as if "Blue Beetle" will have a modest budget instead of an eye-watering number of dollars.
The outlet noted that "Batgirl" — presumably following Barbara Gordon — will also head to HBO Max, as Warner Bros. is trying to draw new subscribers to its streaming service, because it hasn't whipped people into a frenzy like executives were betting. Hopefully, that's the only reason Jaime Reyes won't head to theaters, and the studio still has faith in the character and the creative direction of the film. In the right hands, "Blue Beetle" can easily be powerful and meaningful, as it'll be the first Latino superhero film in the DC Extended Universe.
For those not familiar with the hero, Jaime Reyes is the third character to take on the Blue Beetle mantle after the Golden Age hero Dan Garrett, and more recently, scientist Ted Kord. Reyes has an alien scarab beetle attached to his spine which wraps the young teen in a protective armor. This layer of security can create different weapons, as well as a pair of wings for flight. Long-story short, Jaime Reyes deserves the spotlight, and we're hoping everyone at DC, Warner Bros., and HBO Max recognizes his potential.