The Other Job That Pam From The Office Should Have Been Doing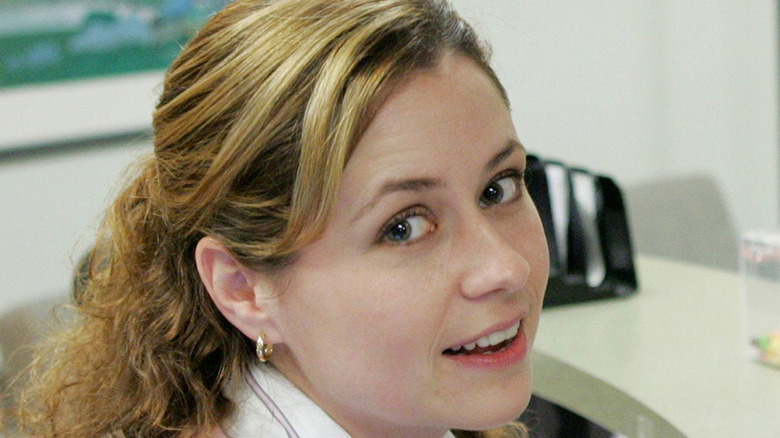 NBC
For many fans of "The Office," watching the progression of Pam Beesly's (Jenna Fischer) life and career has been a highlight of the show. For many of us who have felt stuck in dead-end jobs and relationships, watching Pam's trajectory through the show's nine seasons is a comforting reminder that things can get better.
It was never a secret, even to the rest of the team at Dunder Mifflin, that Pam's real passion was art. We did get to see her chase her dreams, including an art show in Season 3 (marked by one of the show's biggest tear-jerker moments), and in Season 5, when she leaves Scranton to take a three-month course at the Pratt Institute in New York. 
However, these forays into the art world never amounted to a career change for Pam, and she stays at Dunder Mifflin until the end of the series, when she moves to Austin, Texas with Jim (John Krasinski) and their children so he can pursue his dreams in sports marketing.
We wish we could have seen more of Pam trying out her talents outside of the office, and we think we have the perfect job where she could have excelled.
Pam could have been an art teacher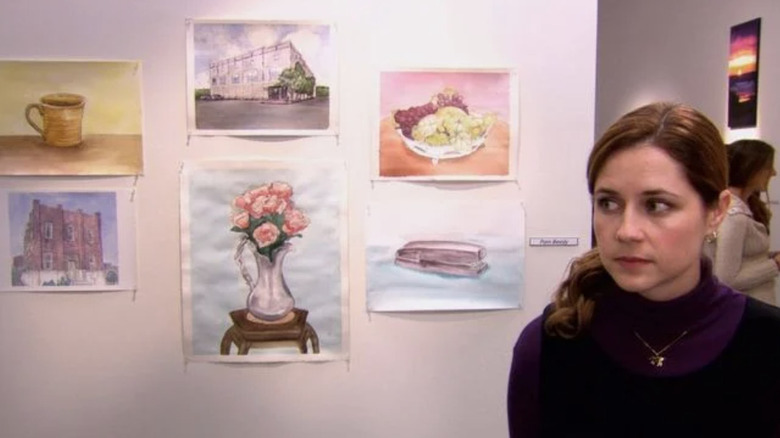 NBC
Pam's love and talent for art is integral to her character, and something we see throughout the entire run of "The Office." She certainly has the talent to be an artist, and she's great at working with people. This makes us believe she would have been a great art teacher.
Pursuing art as a full-time job is challenging and rarely lucrative. The latest job forecast from the U.S. Bureau of Labor Statistics (BLS) isn't very promising for fine artists, but as a high school art teacher, Pam could have utilized her interests and skills in a more stable job while working on her own creative projects on the side. 
In Season 4, Episode 17, Pam returns to her own high school art classroom when Dunder Mifflin attends her alma mater for a job fair. It certainly would have been special to see Pam taking up the reins as art teacher at her former high school, inspiring a new generation of creatives. According to BLS job data, high school teachers have a better chance at finding a job than artists. Pam could have had the best of both worlds.
While we're happy Pam found happiness in her marriage and motherhood, we wish we could have seen her art career flourish even further.