Why Mindy Kaling Had A Problem With Jim And Pam's Relationship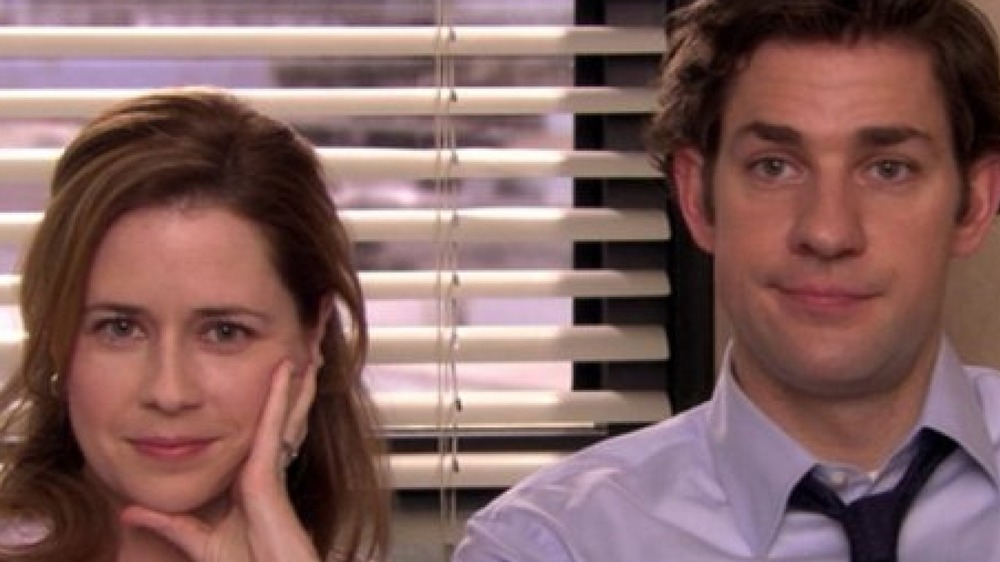 NBC
This Office relationship might be one of the most beloved TV romances of all time, but one writer and star had a big problem with it.
Throughout the nine season run of NBC's workplace mockumentary The Office — which began its run on the network as a mid season replacement in 2005 — audiences found themselves captivated and drawn in by the obvious flirtation and buddy romance between sardonic salesman Jim Halpert (John Krasinski) and meek receptionist Pam Beesly (Jenna Fischer). After multiple seasons wondering whether the couple will get together — especially when you consider that Pam is already engaged to warehouse employee Roy (David Denman) — Jim and Pam finally get together in the show's fourth season, and go on to get married and start a family together.
In the buildup to their actual relationship, Jim and Pam have several near misses... including two now legendary kisses during the show's second season, while Pam and Roy are still together. As it turns out, Mindy Kaling, who worked as a writer on The Office and played the ditzy Kelly Kapoor throughout the series, had some issues with Pam and Jim's first romantic encounter. Here's why Mindy Kaling had a problem with the beginning of Jim and Pam's relationship.
Mindy Kaling didn't want Jim and Pam to kiss so soon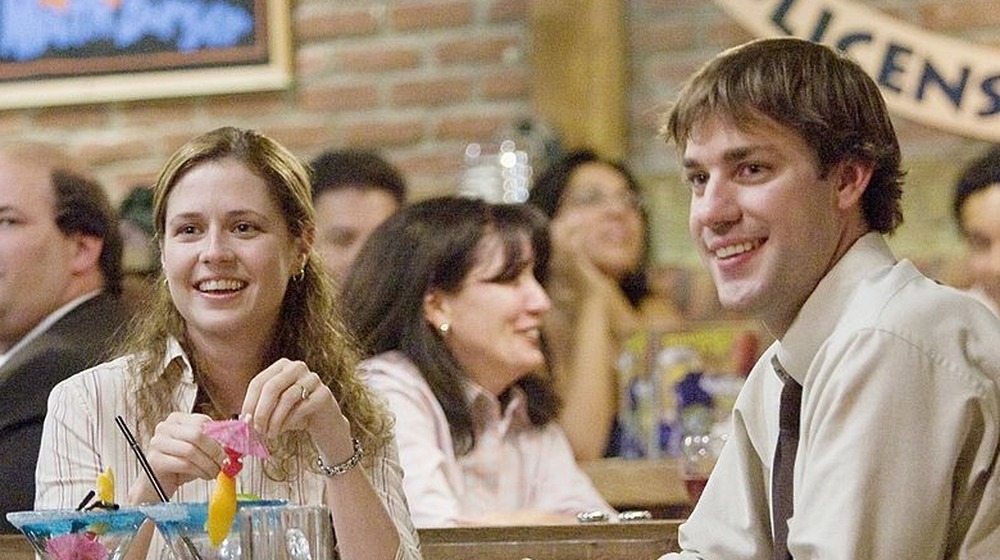 NBC
According to a 2009 interview with Office Tally about Kaling's two part episode "Niagara," which focuses on Pam and Jim's wedding, Kaling revealed that she fought with Office boss Greg Daniels about the start of their relationship. Though Jim and Pam share their first real kiss during the season two finale, "Casino Night," Pam drunkenly kisses Jim during that season's premiere, "The Dundies," and Kaling hated the choice.
"Given my personality, people usually think I'd probably gravitate towards the 'romantic' part of romantic comedy," Kaling told a fan who asked which writer was behind the show's most romantic moments. "Actually, I tend to worry too much that things will get sappy and slow. We're a comedy, after all. So I err on the side of less romance."
"Interestingly, Greg, who is probably the funniest person I know, has a great love for pure romance," Kaling revealed. "Five years ago, Greg directed The Dundies, which I wrote, and we had a long protracted battle over whether Jim and Pam should kiss. Greg was for it, and I was against it! Can you believe the terribleness of my choice? And I, like, FOUGHT him about it. We still fight sometimes, but he mostly wins because he's usually right, and also because he's my boss."
Clearly, considering that Kaling ended up writing "Niagara," she got on board — and regretted fighting Daniels at all. All of The Office's most romantic moments are streaming on Peacock now.