Why The Office's Jenna Fisher Regrets How She Acted In This Pam Scene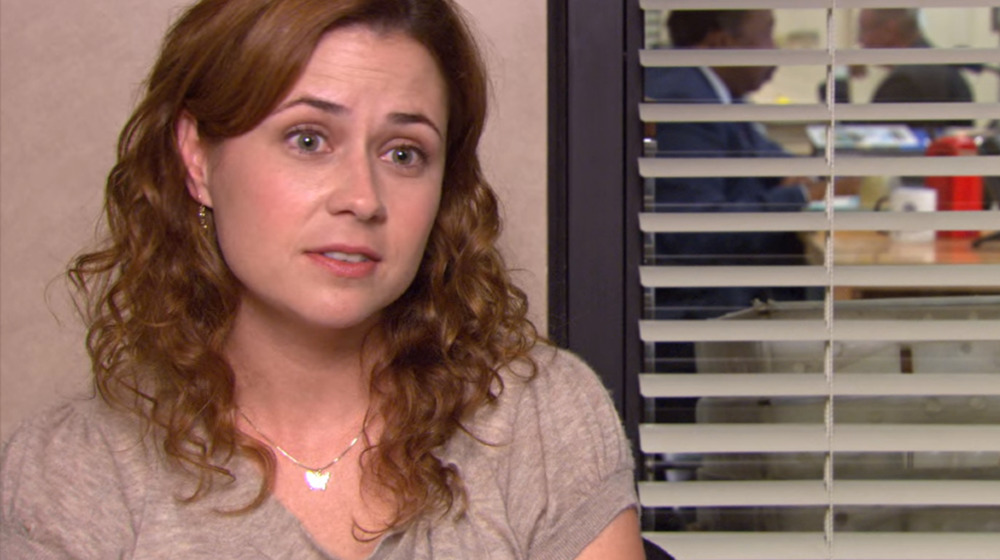 NBC
For nearly 10 years, Jenna Fischer was part of the award-winning ensemble cast of The Office and won the hearts of fans with her portrayal of the somewhat shy receptionist Pam Beesly, whose relationship with Jim quickly became #couplegoals for viewers everywhere. But while Fischer's performance as Pam has generally been well-received, there is one particular on-screen moment that she just isn't proud of.
During a recent episode of the Office Ladies podcast, Fischer, who co-hosts the show with former Office castmate Angela Kinsey, revealed that during the season four premiere episode Fun Run, she delivered what she felt was one of her "worst acting moments on the show."
That episode was monumental because it contained, in the last scene of the first half, confirmation that Jim and Pam were finally in a relationship: after denying to the camera crew that she's seeing anyone, Pam is then shown slumped over the steering wheel in her parked car, seemingly sad. Jim shows up a moment later, gets into the passenger seat, and they share a kiss and drive off together.
It was the scene that finally made Jim and Pam (or Jam, as some fans called them) official, but Fischer said recently that she thinks of it as one of her worst performances on the show.
Jenna Fischer regretted her acting in the Fun Run episode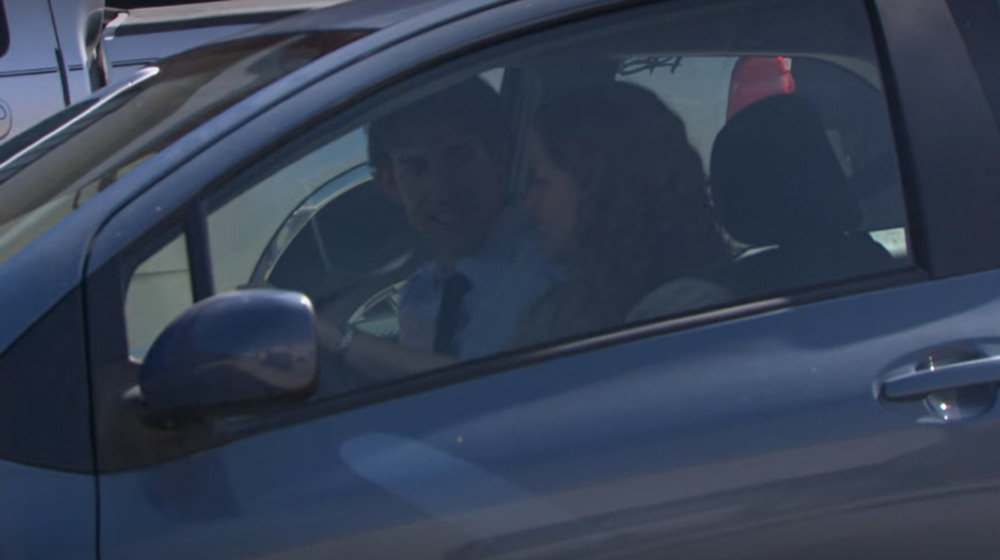 NBC
Show creator Greg Daniels had instructed her to act as if she were having an "emotional moment" right before Jim arrives and the big reveal is made, Fischer explained. However, looking back, she didn't feel like she nailed it.
"I'm going to say when I watched that back, it's one of my worst acting moments on the show," she said, adding, "The idea was that I was sort of like, oh, what a day. I needed to pull over because, oh, what a day this has been. I need a moment to collect myself. I mean, it didn't work. I don't think it worked. You thought I was trying to hide behind my steering wheel."
"It was strange. It was strange. But there you go," she finished.
Still, despite Fischer's less-than-great memories of that scene, the Fun Run episode of The Office is pretty well-liked by fans, ranking on IMDb among the top 30 episodes of the entire series, and part of what made the show so great were the off-the-cuff antics that were painfully true to life. As Fischer explained in a 2008 interview, the show's dedication to authenticity began during the audition process, when actors were required to answer questions in-character and without a script.
It was before Fischer's audition that a casting director gave her some unorthodox advice about how to score the role: "'Dare to bore me.'"
Fischer succeeded in nabbing the role and making it her own, and considering that Pam has remained a fan favorite over the course of nine seasons, one thing is clear: fans were anything but bored.