The Office Alternate Episode Ending Would Have Changed Jim & Pam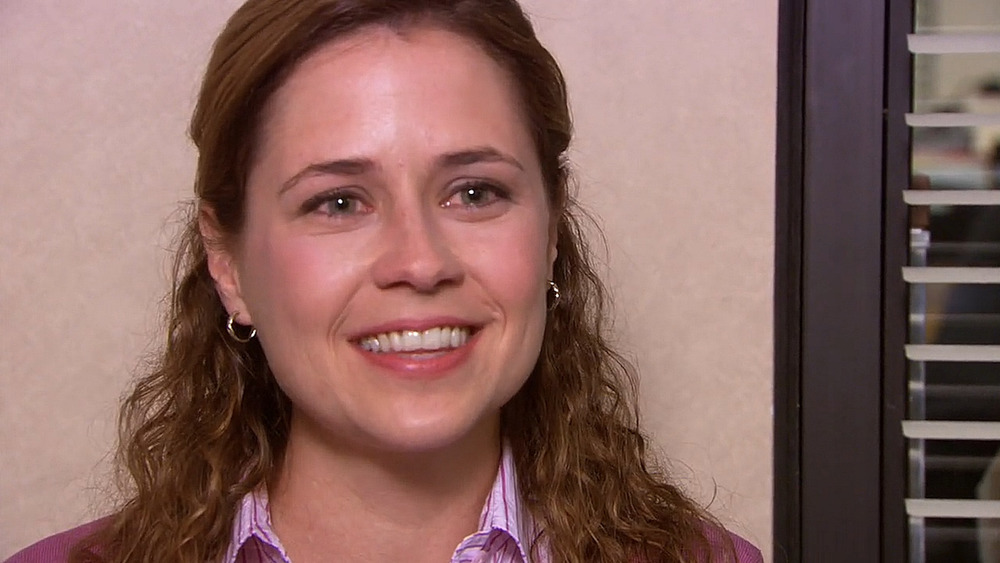 NBC
One of The Office's most beloved episodes almost had a totally different — and pretty off-putting — ending.
In the third season of Greg Daniels' workplace comedy and American adaptation of the British series of the same name, the Scranton branch of mid-sized paper supply company Dunder Mifflin is thrown into disarray over a job opening at the New York corporate branch. Ultimately, three different Scranton employees — regional manager Michael Scott (Steve Carell) and salespeople Jim Halpert (John Krasinski) and Karen Filippelli (Rashida Jones) head to the city for the interview, and in true Office fashion, it doesn't go as planned for any of them.
Between his erratic girlfriend Jan Levinson's (Melora Hardin) unexpected involvement and his own ineptitude, Michael obviously doesn't get the job, leaving two apparent candidates. Though Jim and Karen are dating, it's clear that Jim is still pining for Pam Beesly (Jenna Fischer), the office receptionist, and his feelings come to a head during his actual interview, where he finds a small token and a good-luck note from Pam. Hit with a sudden realization, Jim gives up on the job, returns to Scranton, and asks Pam out, in one of the show's sweetest and most emotional moments. (B.J. Novak's Ryan Howard, an M.B.A. who secretly interviewed for the position, ultimately gets the job.)
In a recent episode of the popular podcast Office Ladies, where former co-stars Fischer and Angela Kinsey (who played Angela Martin) and real-life best friends recap Office episodes, Fischer revealed that "The Job" nearly had a very different ending. Here's the alternate episode ending on The Office that could have changed Jim and Pam... potentially for the worse.
This Office episode could have ended very differently for Jim and Pam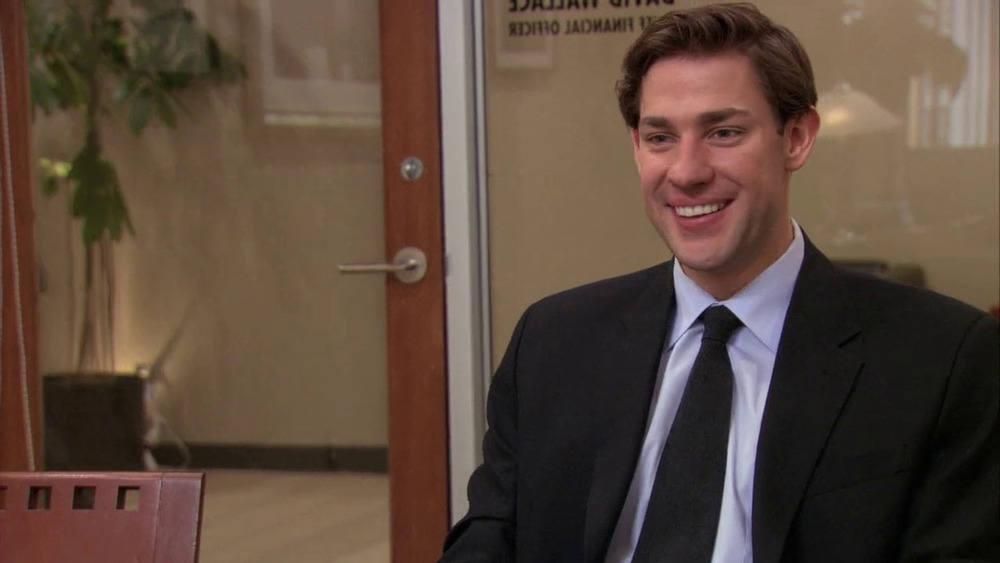 NBC
After Fischer and Kinsey discussed what does happen in the episode, including Jim's sentimental change of heart, Fischer revealed something unexpected: there was an alternate ending for the second part of "The Job," and the scene in question was even shot.
Fischer and Kinsey both confirmed that the scene is not available amongst The Office's deleted scenes, after which Fischer continued the story. "So in the second version, you hear voiceover of Jim throwing his interview with David [Wallace, the CEO of Dunder Mifflin, played by Andy Buckley]," Fischer told Kinsey." But it's even more. It's like he's really cracking jokes. He's not taking it seriously at all, to the point that David actually says, 'Do you even want this job?'"
Kinsey immediately responded, "Oh, that would have made me uncomfortable," a sentiment most Office fans would probably agree with. However, Fischer wasn't quite finished. "Yeah, it really tips it a little bit more than what you see. Meanwhile, while all that's happening, you see Pam leaving for the day. She doesn't do a talking head. She's just leaving for the day. She gets in the elevator, she goes down the elevator, and then when the elevator doors open, Jim is standing there and she says, 'You're back.' And he says, 'Yeah, do you want to go to dinner?' And Pam says, 'Yeah, I do.' And she walks out of the elevator and Jim pushes the camera back into the elevator. And as the doors are closing, they walk off together and he puts his arm around her and they smile at each other."
Not only does this ending make Jim look a lot worse, it takes away the mystery of whether or not the two actually do get together; though the season four premiere reveals that Jim and Pam are dating, "The Job" ends the season on a sweet and ambiguous note. Luckily, the producers of The Office — which will soon leave Netflix and migrate to NBC's new service Peacock — stuck with the version we all know and love.