Where Else You've Seen The Cast Of Sandman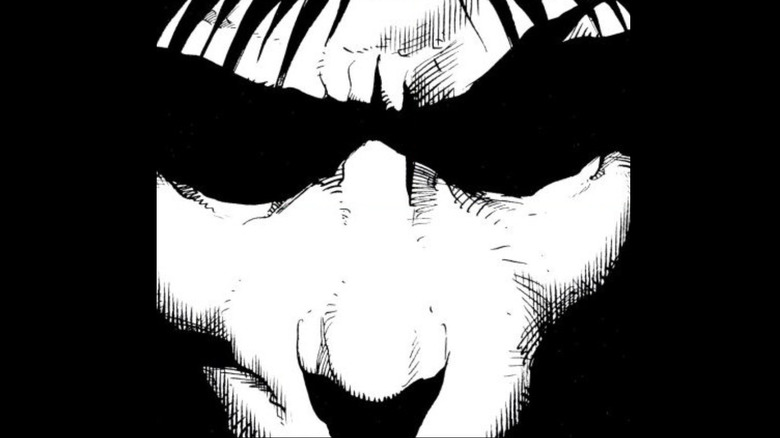 DC Comics
It's been a good year for adaptations of Neil Gaiman's iconic graphic novel series "The Sandman," which ran for 75 issues from 1989 to 1996. Despite its reputation as one of the greatest illustrated tales in the history of the medium, and attempts at "Sandman" movies going as far back as the early 1990s, the story had yet to graduate beyond the printed page. 
That changed in July 2020, when the first season of a "Sandman" audio series became the best-selling Audible original in history. In January 2021, we got another piece of "Sandman" news: A live-action Netflix show based on the series, which had been announced in 2019 (with Gaiman himself as a writer and executive producer) actually had a cast. By May, we had learned the names of almost 20 actors who had signed on for the show, and the names in question seem very promising seem very promising. Now, it's time to take a closer look at who will be finally bringing "The Sandman" to life — with fingers crossed that such optimism doesn't once again jinx this star-crossed franchise.
Tom Sturridge is a buzzsaw on Broadway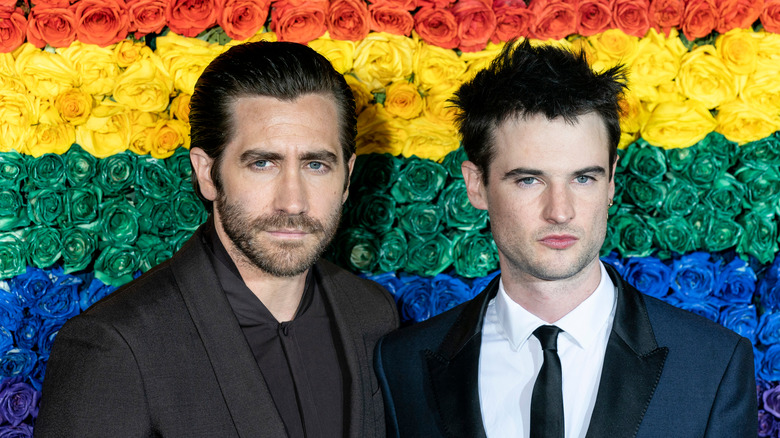 Shutterstock
It's the biggest question surrounding any "Sandman" adaptation: Who will play Dream? 
When the first seven actors were announced in January, the answer finally arrived. The central protagonist of "The Sandman," Dream (also known as Morpheus) is one of seven entities that each represent some eternal aspect of the universe. His domain is self-explanatory, but the actor cast for the role is a somewhat less obvious choice. 
Tom Sturridge isn't exactly a household name — while he's been performing since he was 11 years old and has a few notable film credits, many haven't heard of him unless they follow the theater scene. Sturridge has spent the last decade tearing up Broadway, winning the hearts of critics with his theater debut in "Punk Rock" (2009), then following that up with a 2013 Tony Award nomination for his Broadway debut in "Orphans." He's up for another Tony in 2021 after starring alongside Jake Gyllenhaal in "Sea Wall/A Life," and interestingly, he paired with Gyllenhaal again that same year in the satirical horror film "Velvet Buzzsaw."
Vivienne Acheampong and Kyo Ra are newcomers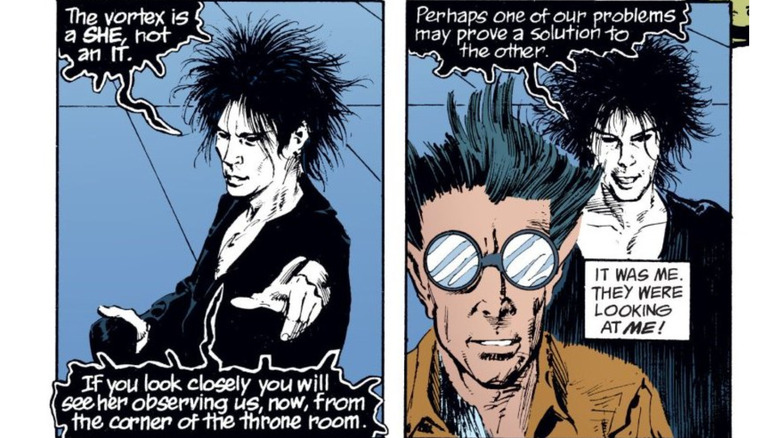 DC Comics
If you've never heard of Tom Sturridge, you've definitely never heard of Vivienne Acheampong, who is getting her first major role as Lucienne, a gender-swapped version of Lucien, chief librarian of Dream's kingdom and his trusted advisor. 
Acheampong is a British actor who has a few credits in shows like "Famalam" and "The One," and she jumped across the pond with a small role in 2020's "The Witches," but "Sandman" should give her the chance to truly shine. Kyo Ra, meanwhile, has no previous acting credits whatsoever, and is making her official debut in the role of Rose Walker, a young human woman who, alongside Dream, is a central protagonist in the series' second story arc. 
Acheampong and Ra aren't the only BIPOC actors taking on the roles of white (or white-presenting) comic book characters in "The Sandman," but it's admirable that, in addition to updating his story to feature more people of color, Gaiman is also using the adaptation to elevate up-and-coming Black performers.
Kirby Howell-Baptiste returns to the afterlife
Almost as pressing a question as "who will play Dream" was the question of who would play his older sister, Death. It turns out, the role will be filled by up-and-comer Kirby Howell-Baptiste. 
She has had major or recurring roles on the Netflix series "Love," HBO's "Barry," and the BBC's "Killing Eve," and she most recently portrayed Anita Darling in "Cruella." However, she's probably best known for playing Australian neuroscientist Simone Garnett in Seasons 3 and 4 of the NBC sitcom "The Good Place" — a character who made stealing scenes a regular occurrence.
Howell-Baptiste is a gifted comedian, which will help, considering the decidedly unique twist on the concept of the Grim Reaper in "Sandman," which reimagines the character as a spunky, light-hearted goth girl. Ironically, the "Good Life" breakout will once again be engaging with the idea of death — although this time, in contrast to Simone's steadfast refusal to believe in anything resembling a spiritual afterlife, Howell-Baptiste will be playing the personification of death itself.
Mason Alexander Park and Donna Preston as Desire and Despair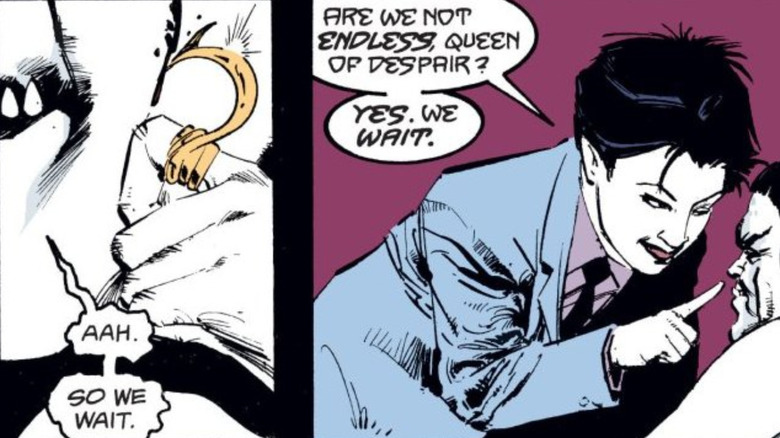 DC Comics
Alongside Dream and Death, we also know who will be playing two other members of the seven-person family collectively known as the Endless. Desire and Despair, appropriately, are twins in the series, and taking on those respective roles are Mason Alexander Park and Donna Preston. 
Park has very little television or film experience, but they have recently become a centerpiece of the theatrical scene, starring in critically acclaimed performances of "Hedwig and the Angry Inch," "I Am My Own Wife," and "Cabaret." Park's casting is also significant in that they are non-binary, an identity shared by Desire.
Preston, meanwhile, is something of a modern jack-of-all-trades, working in a wide variety of media. In addition to her acting work (mostly in shorts), she's been credited as a writer and producer, done voice work for video games like "The Apotheosis Project" and "Tales," and she hosts her own podcast entitled "Dating the Dildo with Donna Preston."
Sanjeev Baskar and Asim Chaudhry have comedy bonafides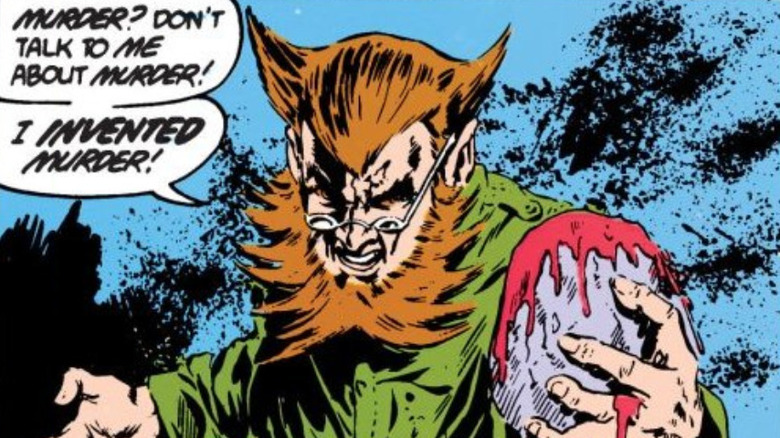 DC Comics
Because Dream and his siblings deal with levels of reality inhabited by gods and legends, it only makes sense that mythical characters will be part of the show — or in this case, Biblical characters in the form of Cain and Abel. 
The DC Comics versions of the famous brothers date back to 1968, but were revived by writer Alan Moore in 1985 and subsequently used by Gaiman in "The Sandman," to which they contribute an element of dark humor. Fittingly, British actors Sanjeev Baskar and Asim Chaudhry, who play Cain and Abel respectively, both have comedic backgrounds. 
Baskar is known for sketch comedy and sitcoms such as "The Kumars at No. 42," though he has demonstrated his dramatic chops in series like "The Indian Doctor" and "Unforgotten"; such dramatic bonafides will serve him well in properly pulling off Cain. Chaudhry, who plays the more straightforwardly funny Abel, specializes in mockumentaries, including the critically acclaimed "People Just Do Nothing," which he co-created. He can also be seen summoning a cup of coffee in "Wonder Woman 1984," which has fueled some unlikely crossover speculation.
Gwendoline Christie keeps making nerd dreams come true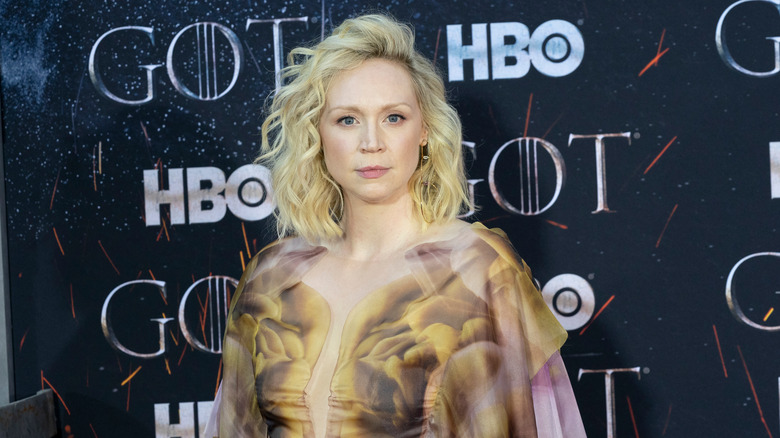 Shutterstock
Speaking of legends, if Gwendoline Christie isn't careful, she's going to have die-hards from every fandom in existence lining up to worship at her feet. After all, her filmography reads like a genre superfan's bucket list: She was Brienne of Tarth in "Game of Thrones," she was Captain Phasma in "Star Wars," she has appeared in two Terry Gilliam films, one "Hunger Games" movie, and even a British TV series created by longtime "Doctor Who" showrunner Russell T. Davies ("Wizards vs. Aliens"). 
As if that alone wouldn't earn her an epic autograph line at Comic-Con, now she's set to play Lucifer in "Sandman," an iconic comic book version of the character from Christian folklore — and one that provided the source material for the "Lucifer" TV show, loosely drawn from a "Sandman" spin-off comic of the same name.
Unlike "Lucifer" front man Tom Ellis, Christie actually has prior experience playing the role, as she portrayed Lucifer in a 2010 production of "Dr. Faustus" during her early theater career. Perhaps coincidentally, Christie recently returned to theater for 2019's "A Midsummer Night's Dream," portraying Queen Titania — another character who appears in the "Sandman" comics.
Charles Dance adds to his resume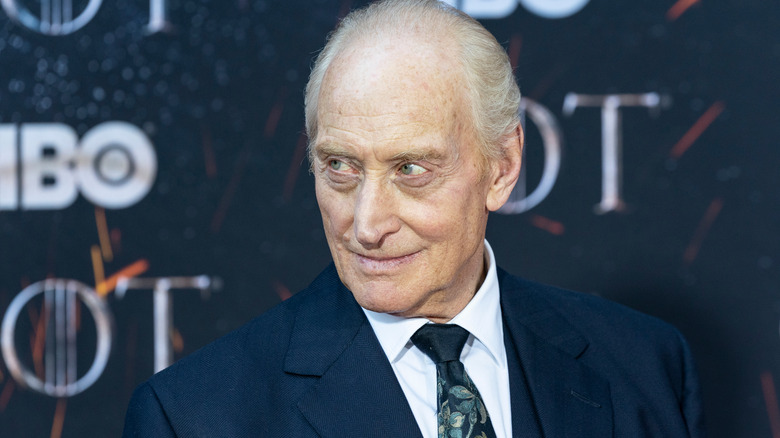 Shutterstock
Gwendoline Christie isn't the only alumnus of both "Game of Thrones" and the British theater scene to appear in "The Sandman." Also joining the show is Charles Dance, who most of us know first and foremost as the ruthless Tywin Lannister. 
It would be ridiculous to even attempt to list all of Dance's notable credits — he has been acting since the 1970s, when he was a member of the Royal Shakespeare Company, and hasn't had any sustained periods of inactivity. Dance has had roles in such high-profile movies and television shows as "Gosford Park," "The Imitation Game," and "The Crown," but he's also been involved with science fiction and fantasy projects throughout his career, from "Alien 3" and "Last Action Hero" to "Underworld," "Going Postal," and "Pride and Prejudice and Zombies." 
Dance will be playing Roderick Burgess, the villainous magician who sets the plot of the first "Sandman" story arc into action. If you're looking for someone who can give that character his signature sneering gravitas, you could do worse than a guy who has played William Randolph Hearst and Victor Frankenstein.
Joely Richardson and Niamh Walsh are two sides of the same coin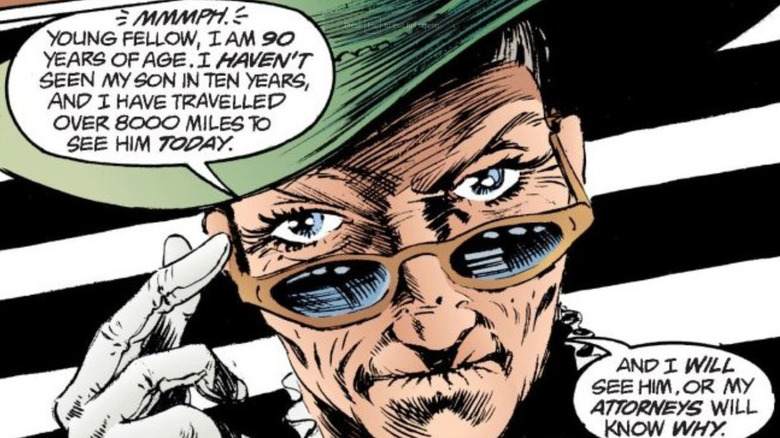 DC Comics
The character of Ethel Cripps plays an important role in the original "Sandman" comics, but also an extremely small one — her entire existence in the comic book medium is limited to two issues. The fact that two separate actresses will play her in two separate phases of life suggests some faithfulness to the source material, but Gaiman has admitted that her role will be expanded in "The Sandman," describing the grown-up Ethel as "a woman of a hundred identities and a thousand lies."
Fittingly, Joely Richardson and Niamh Walsh, who respectively play the older and younger versions of Ethel, have careers that somewhat mirror each other. Richardson has been performing since the 1980s and has a resume that includes "Event Horizon," "The Patriot," and "Red Sparrow," while Walsh's career only dates back to 2012. However, both are best known for their roles in medical dramas — Richardson played Julia McNamara in "Nip/Tuck," while Walsh had a regular role in the BBC One program "Holby City."
David Thewlis is determined to be a villain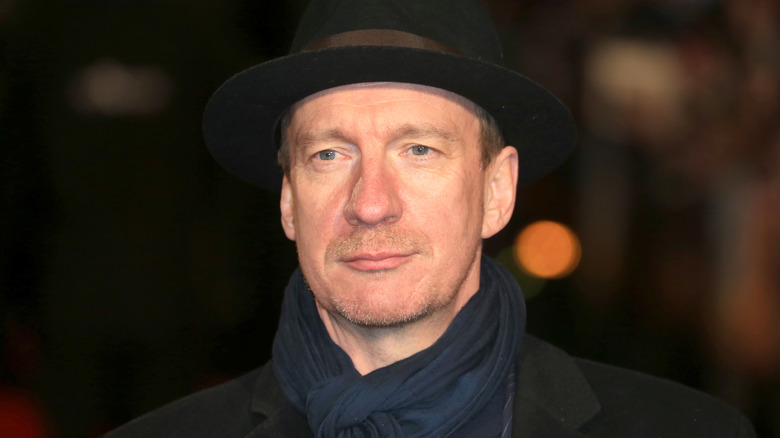 Shutterstock
You might know David Thewlis best from his portrayal of the heroic Remus Lupin in the "Harry Potter" film franchise, but he seems to have spent every waking moment since reminding us that he's also a fantastic villain. 
Thewlis has been cranking out believable bad guys since at least 1996, when he played the central antagonist of "Dragonheart." More recently, he's been spectacularly evil as a Nazi general in "The Boy in the Striped Pyjamas," the horrific V.M. Varga in "Fargo," and most relevantly, the war god Ares in "Wonder Woman." As a result, it's no surprise to see him turn up in "The Sandman" as John Dee, the first major antagonist of the comic, otherwise known as the supervillain Doctor Destiny. Thewlis is the perfect actor to take on Dee's specific brand of pitiable-but-destructive madness.
Jenna Coleman is no stranger to time travel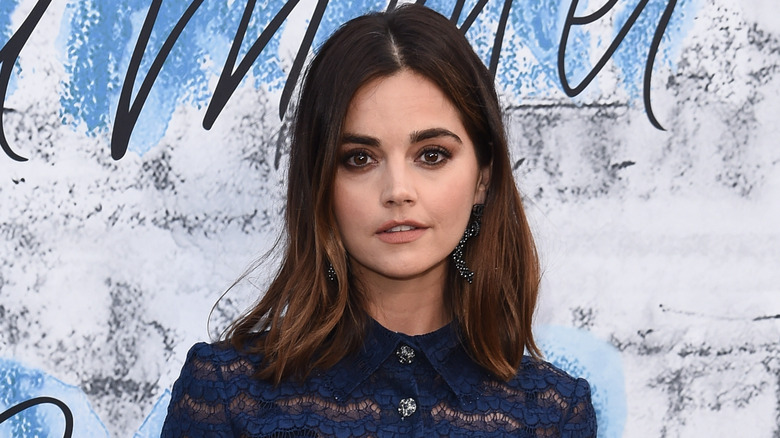 Shutterstock
One of the more interesting side characters with origins in "The Sandman" is Johanna Constantine, 18th century occult explorer and ancestor of John Constantine, the morally ambiguous magician of "Swamp Thing" and "Hellblazer" fame (and who was played by Keanu Reeves in the 2005 "Constantine" film). The character of Johanna even briefly got her own comic book title, a spin-off miniseries called "Hellblazer: Lady Constantine." 
Like Ethel Cripps, her role has also been expanded for the Netflix series, as Gaiman has revealed that Johanna will appear in both the 18th century and the present day. Fortunately, the actress hired to play her, Jenna Coleman, has some experience with this kind of thing, considering she's best known as Clara Oswald, companion of both the Eleventh and Twelfth Doctors in the long-running series "Doctor Who." 
Other relevant Coleman roles include her brief double date with Steve Rogers and Bucky Barnes in "Captain America: The First Avenger," her turn as Queen Victoria in "Victoria," and her performance in the BBC One mystery series "The Cry."
Razane Jammal is introducing herself to America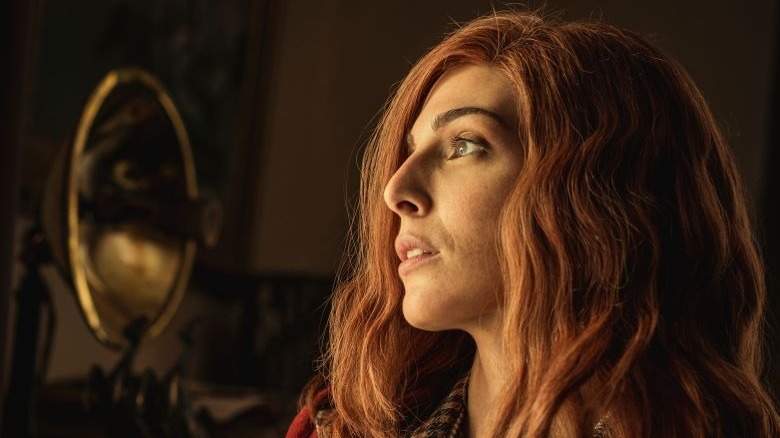 Batool Al Daawi/Netflix
With two minor exceptions — a short film directed by Kanye West and a small part in the Liam Neeson vehicle "A Walk Among the Tombstones" — Razane Jammal has never before appeared in an American film or television production. 
Born in Lebanon, she has made an impact on French cinema since her acting debut, breaking out in the 2010 French-German film "Carlos" before appearing in two more French movies in 2015 and 2017. She also starred in the Emirati thriller film "Djinn" and is perhaps best known for her role in "Paranormal," an Egyptian horror series and one of Netflix' first original Arabic-language productions. 
Appropriately, Jammal's second Netflix outing will be her first major performance for an American audience, and if "The Sandman" does well (and sticks to the comics), she'll have plenty to do in future seasons as Lyta Hall — who starts off as a side character, but ends up playing a massive part in the story of Dream and the Endless.
Sandra James-Young has haunted British television for 30 years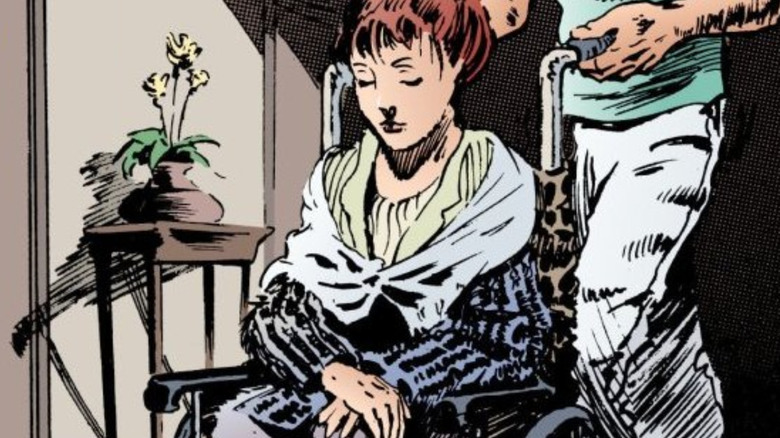 In the "Sandman" comics, Unity Kincaid is a woman who has spent the majority of her life asleep, before the events of the story cause her to dramatically wake up. In a way, this feels like a fitting metaphor for Sandra James-Young, who doesn't even have a Wikipedia page despite the fact that she's been acting since the 1990s. 
Like Unity, James-Young has been here for decades, but she's remained under the radar — guest starring on a wide variety of British television shows while only occasionally find a home in programs like "Trial and Retribution," "Auf Wiedersehen, Pet," and "Coronation Street." These days, she's best known for playing Fiona Payne on the soap opera "EastEnders," though she has a few credits that American fans might recognize, such as appearing in an episode of "His Dark Materials" and doing some voice work for "Dragon Age: Inquisition." Hopefully, like the character she's playing, "The Sandman" will give her the chance to wake up from her long slumber.
If you don't know Boyd Holbrook's name, you will soon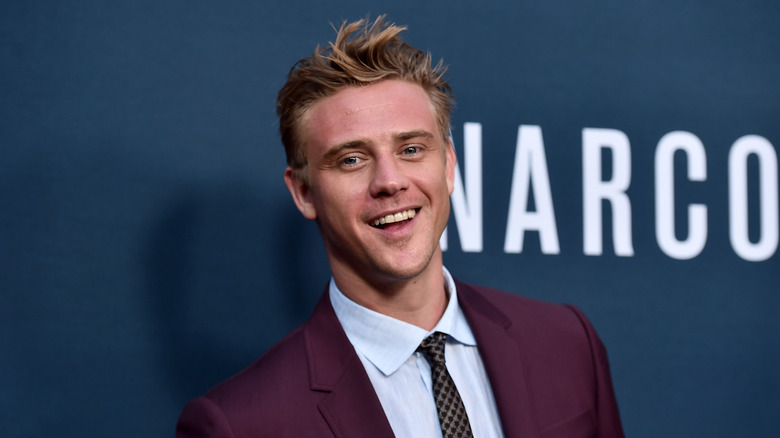 Alberto E. Rodriguez/Getty Images
Former model Boyd Holbrook has had a pretty solid last decade, making appearances in movies like "Out of the Furnace," "Run All Night," and "Gone Girl" (not to mention "A Walk Among the Tombstones," alongside Razane Jammal) before landing a lead role in the Netflix series "Narcos." Since then, he's played the lead in the most recent "Predator" film and a 2020 TV revival of "The Fugitive," and he'll reportedly get the chance to act alongside no less than Harrison Ford in the upcoming fifth installment of the "Indiana Jones" franchise.
Perhaps most notable for our purposes is Holbrook's portrayal of Donald Pierce in the 2017 superhero movie "Logan." The Fox "X-Men" continuity is almost certainly a thing of the past after the franchise's purchase by Disney and imminent incorporation into the Marvel Cinematic Universe, but Holbrook will always be able to say he played a villain from Marvel Comics, and after appearing in "The Sandman" as a rogue nightmare called the Corinthian, he'll be able to say he played a DC villain as well.
You definitely already know Stephen Fry's name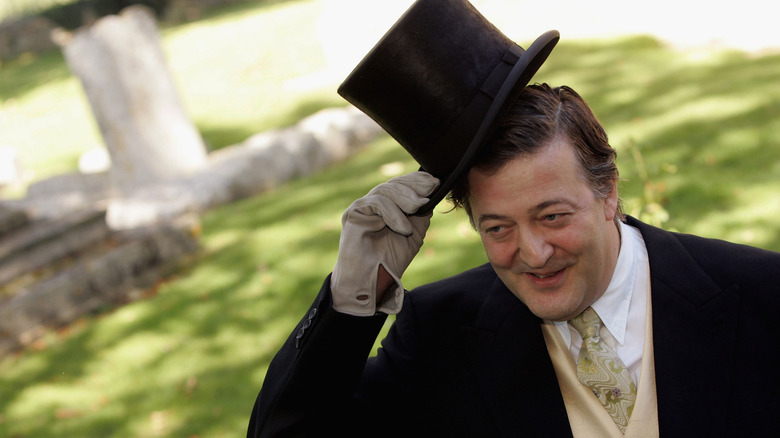 Gareth Cattermole/Getty Images
Stephen Fry is one of England's most famous and well-respected actors, full stop. From his comedy origins alongside Hugh Laurie, Fry has risen to become a titan of both sound and screen. Film, television, theater, radio, video games – you name it, Fry has probably done it. 
He's written and directed his own film, produced several books (both fiction and non-fiction), and lent his incredible voice to a host of audiobook productions, most notably the "Harry Potter" series and "The Hitchhiker's Guide to the Galaxy" (while also voicing the eponymous Hitchhiker's Guide in the 2005 film adaptation). It's difficult to imagine a better choice to play Gilbert, a kindly, protective mountain of a man who is much more than what he seems.
Despite his lengthy career, this will only be Fry's second appearance in a comic book adaptation. He played Gordon Deitrich, a closeted gay television broadcaster living under a hostile and oppressive political regime, in 2006's "V for Vendetta," a performance made all the more poignant by Fry's own homosexuality. Originally published in England, the "V for Vendetta" comic book was later folded into DC's Vertigo imprint for mature readers, alongside flagship Vertigo publication "The Sandman." He might dabble in all sorts of media, but when it comes to comics, Fry clearly has a type.
Of course Patton Oswalt is here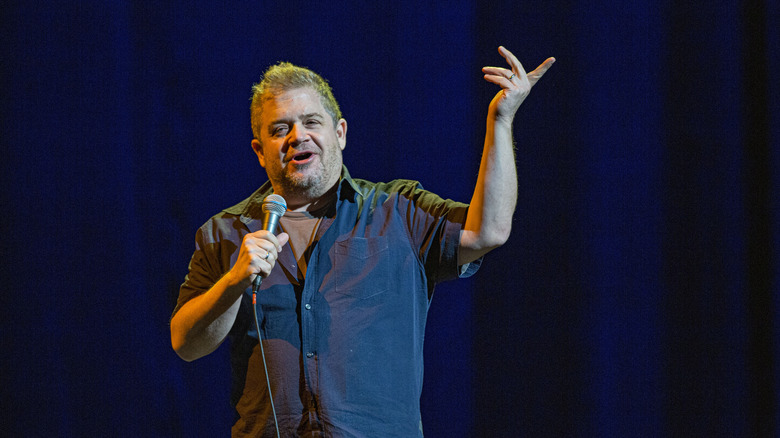 Daniel Knighton/Getty Images
You didn't think there would be a comic book adaptation that didn't have Patton Oswalt, did you? In recent years, Oswalt has popped up everywhere you look, particularly when it comes to comics. 
He was voicing "Batman" characters back in 2000, then continued that trend throughout his career, appearing in animated DC adaptations "Justice League Action" and "Teen Titans GO!" Nor is he shy about working for Marvel — one of his earliest film credits was 2004's "Blade: Trinity," then he performed in several episodes of the ABC show "Agents of S.H.I.E.L.D.," played dual roles in the Disney XD "Spider-Man" series, and in May 2021 he hit the world with "MODOK," a Marvel stop-motion animation series that he co-created, co-wrote, and stars in. He's also written stories published by both major comic book companies.
Oswalt will again be acting with his voice in "Sandman," playing the part of Dream's trusted advisor, Matthew the raven. "The question was," Gaiman says, "could we find an actor who could make you care about a dead person who was now a bird ... And could we find a voice performer who was also the kind of Sandman fan who used to stand in line to get his Sandman comics signed? The answer was, we could if we asked Patton Oswalt."