Sandman TV Series From Neil Gaiman, David Goyer In The Works At Netflix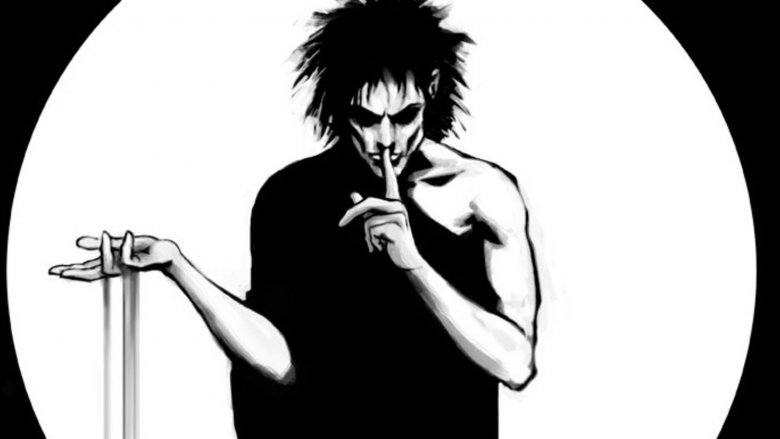 Enter Sandman.
Netflix is set to adapt the beloved Vertigo comic series from creator Neil Gaiman in association with Warner Brothers television. The straight-to-series order reportedly carries the highest price tag of any DC television project ever, according to The Hollywood Reporter.
The Sandman was published first by DC and later by its Vertigo label, and ran for 75 issues between 1989 and 1996. Two limited series, The Sandman: The Dream Hunters and The Sandman: Overture, appeared in 2009 and 2013, respectively.
The series follows the character of Morpheus, also simply called Dream, who rules over the dream world as one of seven beings known as the Endless (with the other six being Death, Destruction, Destiny, Delirium, Desire, and Despair). Over its course, Morpheus attempts to rebuild his kingdom (known, of course, as the Dreaming) following 70 years of imprisonment at the hands of occultists. 
Though the series at times crossed over briefly with the mainstream DC Universe, it kept mainly to its own story, characters, and settings. During its seven-year run, it evolved from a straight-up, extremely dark horror book to one with a mythical and at times even comic tone. It's the signature work of Gaiman, who had made a name for himself as a published author and writer on several DC titles prior to its creation; It's widely considered to be among the most influential comics of all time, helping launch the Vertigo imprint to prominence and leading directly to such boundary-pushing works as The Invisibles and Y: The Last Man.
The property had been in development as a feature film for some time, but a number of factors kept it from happening. The dense and sometimes abstract nature of the source material, the comics' distinct visual aesthetic, and the lack of certain Hollywood must-haves such as a Big Bad and a love interest confounded executives, who in turn confounded Gaiman with their absurd suggestions for tweaks to the story. (We know, we know: Tinseltown bigwigs completely failing to understand a beloved property, and attempting to butcher it beyond all recognition? Why, that's a first!)
For a time between 2013 and 2016, star Joseph Gordon-Leavitt and scribe Eric Heisserer (Arrival) were attached to the feature adaptation. But after laboring away for several years, Heisserer had to the good sense to realize that the material was not exactly suited for a two-hour film — or even several of them. Speaking with io9 in 2016, he said, "I had many conversations with Neil [Gaiman] on this, and I did a lot of work on the feature and came to the conclusion that the best version of this property exists as an HBO series or limited series, not as a feature film, not even as a trilogy. The structure of the feature film really doesn't mesh with this. So I went back and said, 'Here's the work that I've done.' This isn't where it should be. It needs to go to TV. So, I talked myself out of a job!"
Apparently in that one instance, the Warner Brothers' brass actually listened. Interestingly, even though Warner Brothers Television will produce the series, the studio decided against landing it at the forthcoming WarnerMedia streaming service, opting instead to partner up with Netflix after shopping the series to several potential homes (yes, including corporate sibling HBO, who passed). THR didn't report he dollar amount of the deal, but the series is said to represent a massive financial investment for the streamer, which is hungry for intriguing existing properties after famously dissolving its partnership with Marvel Television.
Executive producing the series alongside Gaiman will be David Goyer, who has shepherded more comic properties to screens big and small than you can shake a stick at. Goyer has served as a writer or producer on features such as Blade, Ghost Rider: Spirit of Vengeance, Batman Begins, Man of Steel, and Batman V. Superman: Dawn of Justice, and on TV series like Constantine and Krypton. The pair have tapped Allan Heinberg (who wrote the smash hit Worlds of DC feature Wonder Woman) to showrun the series.
Netflix has thus far been tight-lipped on the deal, and as such, no potential time frame for casting, production, or release was announced. But you can bet your bottom dollar that we'll be keeping a close eye on this one, and we'll fill you in on any additional details as they become available.