Meet The Cast Of Netflix's The Sandman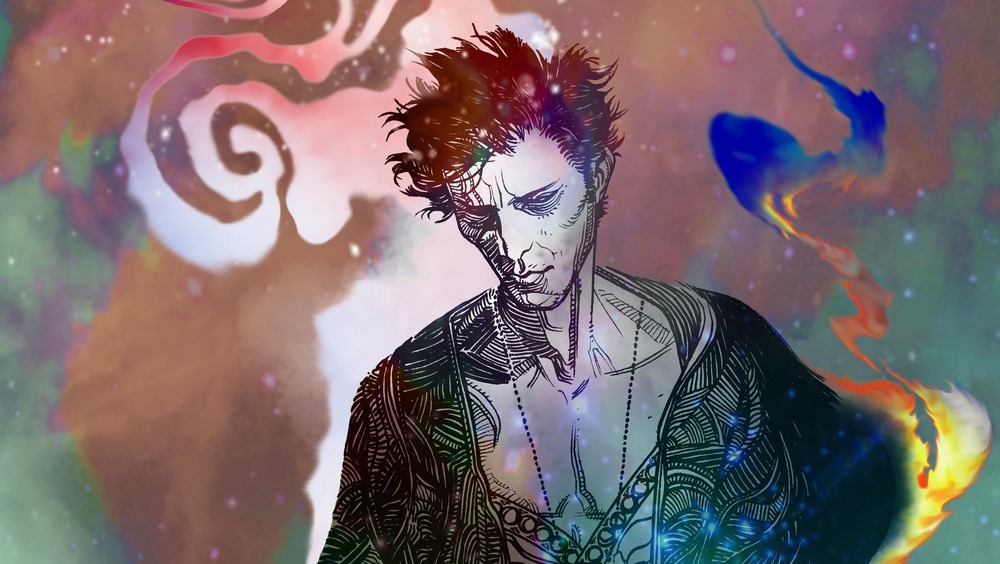 JH Williams III/DC Comics
After past failed attempts to adapt Neil Gaiman's critically acclaimed graphic novel series The Sandman, Netflix is the one finally bringing the project to fruition. Netflix has so-far committed to 10 episodes, which will adapt the first two volumes, "Preludes and Nocturnes" and "The Doll's House," Gaiman told Collider. The series has now officially confirmed its cast and is all set to join Gaiman's other recent adaptations, Good Omens and American Gods, in the realm of TV.
Though The Sandman is technically part of DC Comics, the dark fantasy is populated by characters who are personifications of ideas, like Destiny and Despair, as well as those from religious mythology. At the center of the story is Dream, the Lord of Dreaming, who's been imprisoned for decades. However, now that he's escaped, he returns to his realm and finds that it has changed in his absence. Dream, also known as Morpheus or Sandman, must reckon with everything that's happened in his absence, joined by a cast of peculiar characters.
Netflix has announced seven cast members, including two Game of Thrones stars
As announced on Twitter, in the lead role of Dream is Tom Sturridge, known for playing Carlo Marx in the film adaptation of Jack Kerouac's On the Road. At his side is Lucienne, the chief librarian who's been watching over the Dreaming in his absence, played by Vivienne Acheampong, who appeared in HBO Max's The Witches.
The Sandman is also welcoming two Game of Thrones stars to its cast: Gwendoline Christie (Brienne of Tarth) and Charles Dance (Tywin Lannister). Christie will play Lucifer, the Ruler of Hell, who's bored of the job — the inspiration for Netflix's Lucifer. But while Christie's role seems to be a 180-degree change from the noble Brienne, Dance is taking up a villainous part once more as Roderick Burgess—the magician who imprisoned Dream in the first place.
In the role of The Corinthian, a nightmare created by Dream who's since escaped, is Boyd Holbrook, recognizable for his portrayal of Donald Pierce in Logan and Steve Murphy in Narcos. Lastly, Sanjeev Bhaskar (Yesterday) and Asim Chaudhry (Black Mirror: Bandersnatch) are the Dream embodiments of the infamous Biblical brothers: Cain and Abel.
There's no confirmed release date yet, but Netflix promises more news soon.