The Transformation Of Emily Wickersham From Childhood To NCIS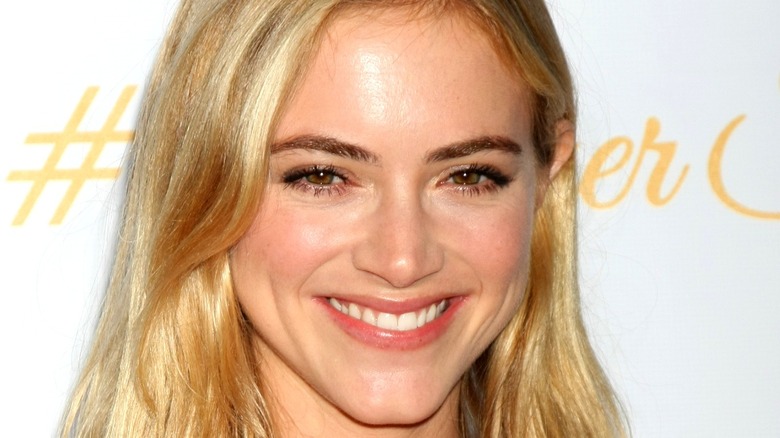 Shutterstock
"NCIS" has maintained a devoted fan base over its 18-season run, mainly thanks to its amazing cast of characters. The police procedural series follows a team of special agents who make up the Naval Criminal Investigative Service, which investigates felonies within the Navy. While the core team has evolved over the years, it's led by Special Agent Leroy Jethro Gibbs (Mark Harmon) and has featured agents like Nicholas Torres (Wilmer Valderrama), Timothy McGee (Sean Murray), and Abby Sciuto (Pauley Perrette).
One of the most beloved characters is Eleanor Bishop, played by Emily Wickersham. She joined the cast in Season 11 after Ziva David (Cote de Pablo) left, and she quickly became a fan favorite. Wickersham recently announced in a heartbreaking Instagram post that she's leaving "NCIS" after working on the show for almost 8 years. While she'll certainly be missed, there's no doubt that she'll continue to great things with her career. On that note, let's take a look back at Wickersham's transformation from childhood to her time as the iconic Agent Bishop.
Emily Wickersham's early life
Emily Wickersham was born in Kansas, and in an interview with CBS, she described how her family moved around a bit before settling down. "I was born in Kansas and then — my dad's side of the family is from Kansas and my mom's side is from Chicago — we moved to Chicago," she explained. "But from first grade on, I grew up in New York — just outside the city, in a town called Mamaroneck."
Wickersham went to a local Mamaroneck high school and continued her education at Muhlenberg College in Allentown, PA (via CBS). Rather than finish her college education, Wickersham took a leap and embarked on her career. "I was in New York — just kind of living in the city, not really knowing what I was going to do — and I started taking acting classes because I felt like, 'If I've dropped out of college, I should probably do something worthwhile and challenge myself.'" Wickersham started landing roles soon after she began acting and has stayed booked ever since.
She was in several projects from 2006-2007
At the start of her acting career in 2006 and 2007, Emily Wickersham was on tons of television shows. She was on an episode of "Late Show with David Letterman" as Jules and an episode of "Parco P.I." as Grace Carr before landing her first big role on the iconic series "The Sopranos." Wickersham played Rhiannon Flammer, a friend of Anthony John "A.J." Soprano Jr. (Robert Iler). She appeared in four episodes, one of which ended in A.J.'s car exploding right before the two escaped from inside. When asked how she responds to "The Sopranos" fans asking if she knew anything about the ending, she told CBS "A few people in New York asked about the ending, but I just answer, 'I don't know!'"
Following her stint on "The Sopranos," Wickersham had brief parts on "The Bronx is Burning" as Suzy Steinbrenner and "The Gamekillers" as The Girl. She also landed roles in TV movies "Mitch Albom's for One More Day," where she played Maria Benetto Lang, and "Taking Chance," where she played Kelley Phelps, as well as the dramedy "Gardener of Eden" in the role of Kate. She continued to rack up an impressive resume over the next few years, including several projects alongside big-name stars.
You may have seen her in one of these big movies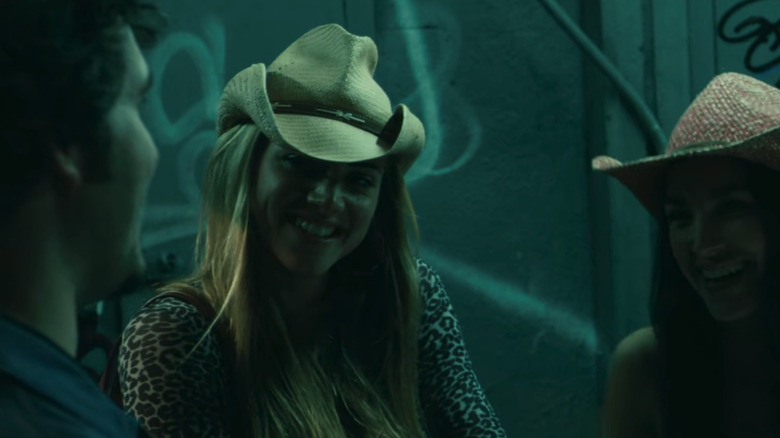 Summit Entertainment
In 2008, Wickersham landed a background role as an intern in the romantic comedy "Definitely, Maybe" starring Ryan Reynolds, Isla Fisher, and Rachel Weisz, among other huge names. She played another minor role in 2010's romantic drama "Remember Me," portraying a vacationer from Miami. While her part in the Robert Pattinson-led film wasn't huge, she was in the scene that essentially kicked off the whole plot, which is pretty impressive.
After appearing in "Remember Me," Wickersham played Nicole in the sci-fi movie "I Am Number Four." Her character was one of the love interests of Alex Pettyfer's Daniel/John Smith. Then in 2012, Wickersham starred in a thriller titled "Gone." She played Molly Conway, the sister of a girl named Jill (Amanda Seyfried) who escaped from a serial killer a year before the film's events. Though Wickersham was essential to the plot, she didn't have many lines as she was offscreen for most of the movie. Still, it was one of her biggest roles to date, and she worked with other huge names like Wes Bentley, Sebastian Stan, and Jennifer Carpenter.
She had big shoes to fill on NCIS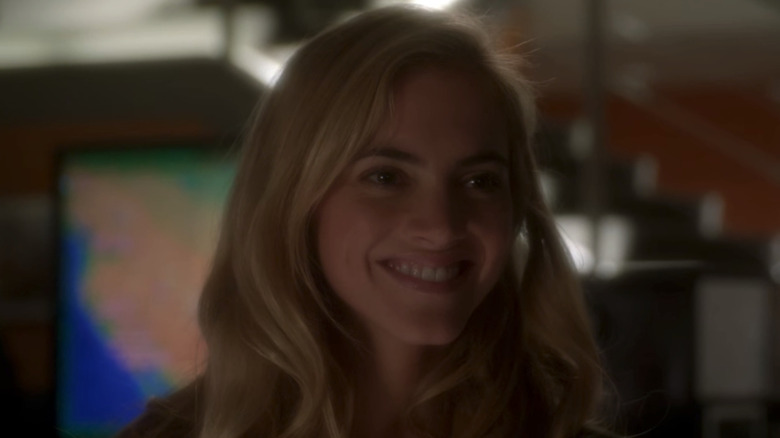 CBS
When Emily Wickersham joined "NCIS," she faced quite a bit of pressure already since she was coming on to the show after the departure of a beloved character. Joining during Season 11 meant the show already had a huge fan base, not to mention a close-knit cast. Though she was originally only signed on for three episodes, she was soon promoted to the main cast after a month on set (via The Hollywood Reporter).
Wickersham was honest about the nerves she felt stepping into Cote de Pablo's shoes. She told CBS, "I feel like people have embraced the character in a much more positive way than I expected. People were very attached to Ziva! I wasn't replacing her, but it was scary to come into that. People are crazy about the show. [We] have such wonderful fans." Over the years, Wickersham became an integral part of the cast — which explains fans' sadness now that she's leaving the "NCIS" team. We wish Wickersham the best in her future endeavors, and she'll surely continue to kick butt in any future role she gets.