Is Emily Wickersham Actually Leaving NCIS?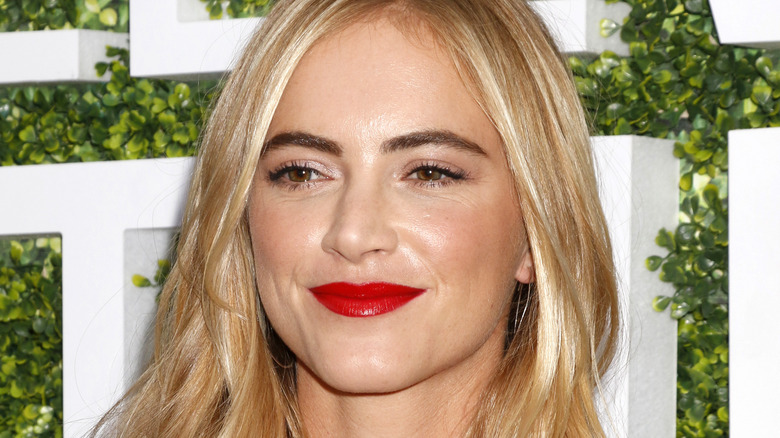 Shutterstock
Although the procedural "NCIS" started as a spin-off, the original show has long since been forgotten while "NCIS" continues on as a staple of network television. It's an epically long running series, beginning in 2003 and having just recently aired its 18th season finale.
Through it all, Leroy Jethro Gibbs (Mark Harmon) has been leading the Naval Criminal Investigative Service in Washington D.C. with his friend and medical examiner Dr. Donald "Ducky" Mallard (David McCallum) alongside him. They've seen several characters come and go over the years, but Ellie Bishop, played by Emily Wickersham, captured the hearts of many fans with her arrival in Season 11. She was never supposed to be a series regular, but Wickersham fit so perfectly into the "NCIS" team that she came on the series full time. 
Now, fans are worried that she could be leaving.
Bishop began as an NSA data analyst with an excellent memory and a love of food before joining the "NCIS" team. So far, she's grown into her field position, had marital problems, gotten divorced, lost a boyfriend in a murder, been kidnapped, and, most notably to fans, had tantalizing romantic tension with fellow agent Nick Torres (Wilmer Valderrama). However, a lengthy undercover operation is the next big step for her.
It's time to say goodbye to Ellie Bishop
The Season 18 finale sees Ellie and Nick finally kissing in a not-undercover moment, but alas it comes just before Ellie herself plans to go on a long undercover operation. If that sounds like a perfect exit from the show, that's because that's exactly the intent. 
Emily Wickersham announced her exit from "NCIS" on Instagram, writing, "Hangin this hat and jacket up. What a great ride it's been."
She posted a few black and white photos of herself on the show (as shown above), expressing her gratitude for being on "NCIS." She wrote: "This cast, this crew, are top notch. I can't say enough kind words about this group that I've had the pleasure of working with for close to 8 years now and 172 episodes later. This business is finicky and weird and consistency is a rarity. I've been lucky enough to be a part of a show where I got to show up and act and laugh and learn with wonderful people. A moment in time I surely won't forget. Thank you CBS and NCIS for including me in a part of television history. Time goes fast. Eat it up but chew slowly."
While this is the end of her time as a series regular, it certainly seems possible that Ellie Bishop could make an appearance on "NCIS" again in the future. However, fans can rest easy knowing that Gibbs isn't going anywhere yet — actor Mark Harmon confirmed he's returning for Season 19.