Why There Will Never Be Another Friends Reunion Special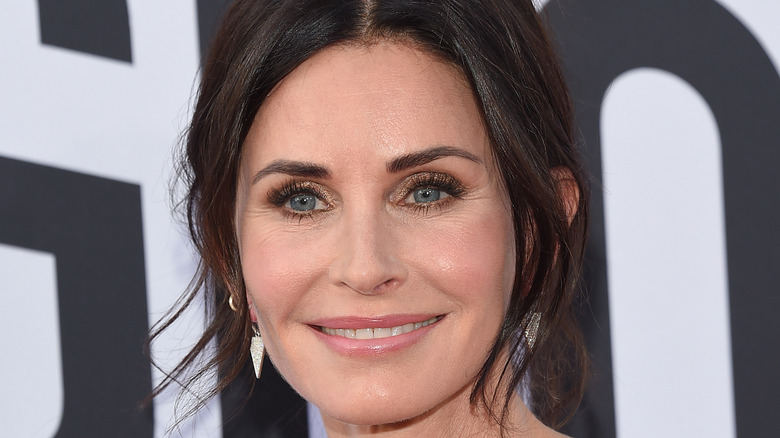 Shutterstock
The HBO Max release of "Friends: The Reunion" has been a long time coming for fans of the series.
The popular TV sitcom aired its final episode way back in May 2004, and "Friends" fans spent most of the years following the show's conclusion speculating about if and when its core creative team was going to reunite for a special looking back on the iconic series. Those fans finally got the answer to that question in late 2019 and early 2020 when it was announced — and later confirmed — that HBO Max would produce a "Friends" reunion special featuring all six of its lead cast members, Jennifer Aniston, Lisa Kudrow, Matthew Perry, David Schwimmer, Matt LeBlanc, and Courteney Cox.
The special was, however, delayed indefinitely last year by the COVID-19 pandemic — leaving fans to wonder when they would actually get to see the special they'd been waiting over a decade for. Fortunately, the wait for "Friends: The Reunion" has finally come to an end, and it looks like fans should make sure to enjoy it as much as they can, since one star of the series says there won't ever be another reunion like it.
Courteney Cox says there won't be another Friends reunion special
"Friends: The Reunion" is filled with plenty of special moments for die-hard fans of the series to enjoy. The HBO Max special centers around the "Friends" cast returning to the Warner Bros. studio lot where the series was originally filmed. Once there, fans get to see them visiting many of the lot's recreated "Friends" sets, reminiscing about the making of the series, and even performing a table read of one of its most beloved episodes. The special also sees cast member Courteney Cox confirming what many fans probably already knew, but didn't want to believe about the special, saying, "This will be the last time that we're ever asked about the show as a group that we will do this. Like, we're not going to do this [again] in 15 more years."
Cox's comments will, undoubtedly, come as a major disappointment to all the "Friends" fans out there who likely hoped to see more reunion specials in the future as the series' legacy continues to grow. The good news is that "Friends: The Reunion" does, in many ways, work as a way of honoring the series as an emotional and cheerful capstone. With its various guest stars, behind-the-scenes revelations, and tearful moments, the special just further cements the sitcom's place as one of the most beloved shows in TV history.
It should also be noted that no one truly knows what the future holds, either. 17 years from now, Cox and the rest of the "Friends" cast could very easily be singing a different tune about getting back together again publicly. Fans will just have to wait and see.
"Friends: The Reunion" is available to stream on HBO Max now.