The Cast Of Friends Is Getting Paid A Ton For The Reunion Special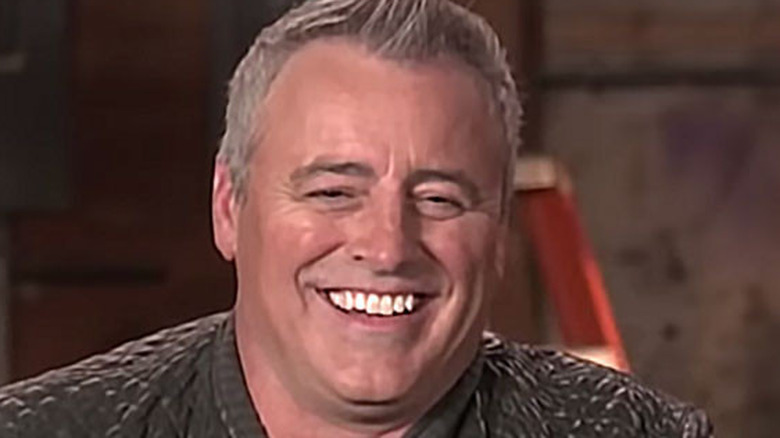 HBO Max
"Friends: The Reunion" will see the six former stars of the sitcom reunite to discuss the show which shot them to superstardom 27 years ago. Courteney Cox, Jennifer Aniston, David Schwimmer, Lisa Kudrow, Matt LeBlanc, and Matthew Perry will all sit down for the special together. They'll talk about all things "Friends" while reminiscing on the show's most influential moments and how it catapulted their careers. The reunion will also include several guest stars, including Tom Selleck, Maggie Wheeler, and James Michael Tyler, who all had critical recurring roles on the series.
The reunion didn't come without a price, however. The special is exclusive to HBO Max, and only subscribers to the service will be able to view it. The six "Friends" stars signed contracts to participate at the reunion, with hefty salaries attached. It turns out they rejected the first deal they were offered, and the offer doubled the second time they were approached. The massive number is more than the group ever earned for a single episode of "Friends," making the reunion historic for their work on the show.
The cast earned well over $2 million for the reunion
According to Variety, all six of the original cast members brought in "at least" $2.5 million each for their "Friends: The Reunion" appearances. The Wall Street Journal also previously reported that initially, the cast was offered $1 million apiece for the special, but they turned it down. 
The cast of "Friends" is no stranger to negotiation tactics, as we know from the past. Per Business Insider, the six stars famously negotiated their salaries in 2002 to earn $1 million an episode. Part of their agreement with the network included a clause that no one could make any more or any less than another, a rock-solid pact that was accepted and kept things fair on set. Before Season 9 began filming, the agreement solidified, meaning they each brought in $41 million for their last two years of work on the show. It's safe to assume similar negotiation tactics were used when "Friends: The Reunion" came about, as the six celebrities are still remarkably close after all these years.