Is This The Real Reason BTS Joined The Friends Reunion As Guest Stars?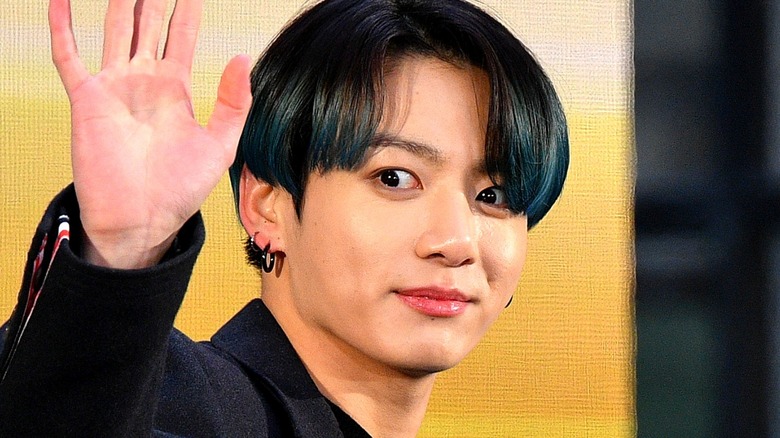 Dia Dipasupil/Getty Images
Fans of the iconic sitcom "Friends" have had to endure a long wait to see the stars of the series reunite. Thankfully, though, that hour is almost upon us. "Friends: The Reunion" is arriving on HBO Max on May 27 with all six original cast members — Jennifer Aniston, Courteney Cox, Lisa Kudrow, Matt LeBlanc, Matthew Perry, and David Schwimmer — set to appear.
The core six actors from the series will be joined by a bevy of special guests at the reunion. While the inclusion of former "Friends" guest stars like Reese Witherspoon and Elliott Gould seems like a no-brainer, a few of the other slated cameos might have some fans confused (and some even have them a little angry). Sitcom superstar Mindy Kaling and soccer legend David Beckham (his love of 'Friends' has been well documented) make sense, but what about some of the more out-of-left-field choices?
Case in point, mega-popular South Korean boyband BTS. 'Friends' isn't exactly known for its connection to K-Pop and many of the members of BTS weren't even born until after the show was already on the air. However, despite the seemingly large chasm between the two cultural phenomena, there is actually a connection that likely explains why we'll be seeing BTS at "Friends: The Reunion."
In a 2017 appearance on "The Ellen DeGeneres Show," the titular host asked BTS leader RM about his impressive proficiency in English. The rapper revealed, "My English teacher was a sitcom — 'Friends.'"
Here's what else the band has said about the show.
BTS aren't the only ones using Friends to learn English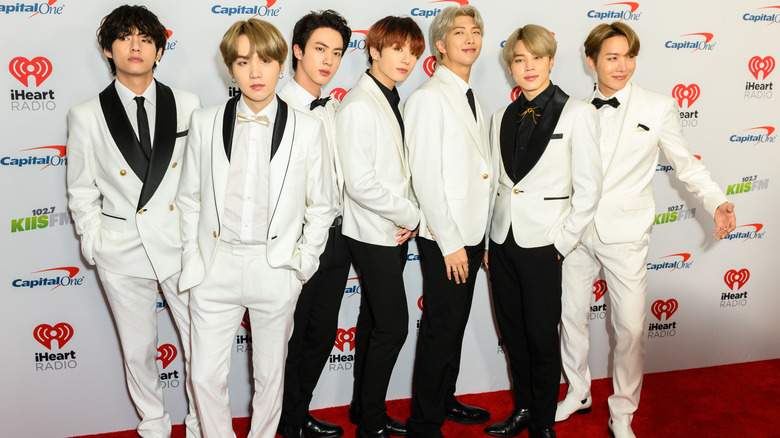 Shutterstock
While speaking with DeGeneres, RM said that he's far from the only South Korean kid who used "Friends" to help him with his English. "It was quite like a syndrome for all the Korean parents to make their kids watch 'Friends,'" he explained, adding, " Thanks to my mother, she bought all the seasons [on DVD] ... firstly, I watched with the Korean subtitle, and the next time I watched with the English subtitle, and then I just removed it."
It's not the only time RM and the rest of BTS have commented on their affinity for "Friends." During a May 2021 interview with "Entertainment Tonight," the band spoke about their upcoming appearance on "Friends: The Reunion." When asked to pick a favorite character, RM responded, "Actually, mine was Chandler ... it's really hard to pick one, you know." Meanwhile, fellow band member Suga cited Monica as his number one.
BTS isn't alone in using the sitcom as a language learning tool. A 2019 article in The Guardian by Elle Hunt cites other celebrities, such as professional football manager Jürgen Klopp and New York Yankees pitcher Luis Severino, who have spoken about how the show helped them with their English. According to Hunt, "Friends" also topped a 2012 poll of favorite shows watched by English learners done by language program Kaplan International.
Could that be any more cool? Check out "Friends: The Reunion" airing May 27 on HBO Max.