It's Another Round Of Bad News For The Friends Reunion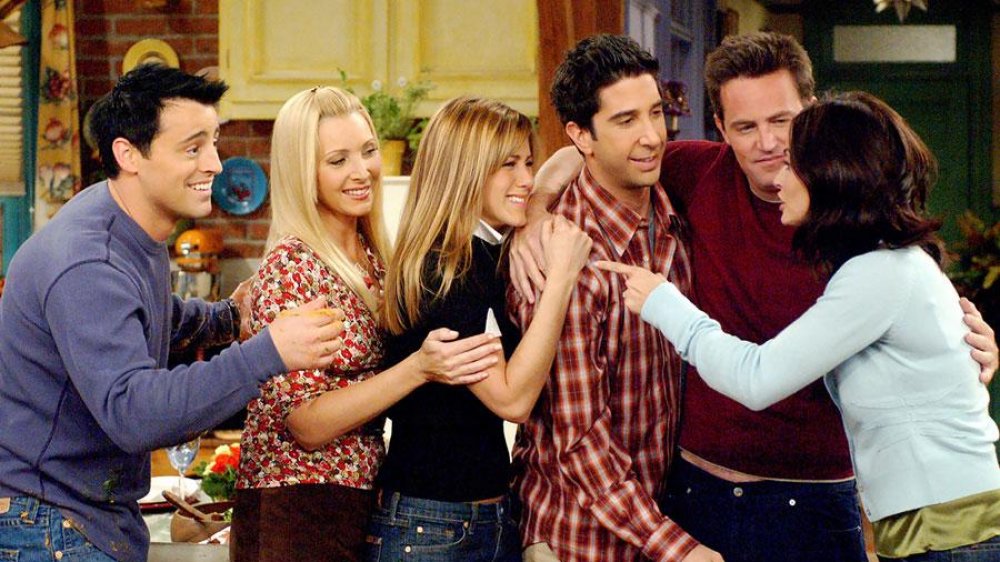 NBC
It hasn't been the Friends reunion's day, week, month, or even its year.
According to The Hollywood Reporter, the long-awaited Friends reunion, which is slated to eventually find its home on HBO Max along with the rest of the series, is delayed indefinitely due to — what else? — the ongoing COVID-19 crisis.
Because the whole point of this highly anticipated reunion is to put the cast and creators of Friends — namely, Jennifer Aniston, David Schwimmer, Matt LeBlanc, Matthew Perry, Lisa Kudrow, Courteney Cox, and showrunners David Crane and Marta Kauffman — in the same room for the first time in years, officials at HBO just can't say when it will be safe to get the gang together again in this age of social distancing... and they didn't mince words. 
As HBO Max head of original content Sarah Aubrey curtly told THR, "You're asking me to extrapolate what the conditions in L.A. are going to be in August, and that's a fool's errand." Consequently, there's now no release date at all for the reunion, which is disappointing, but comes as no surprise considering the circumstances. With several states across the United States (and California in particular) hit with especially large outbreaks of COVID-19, it seems like it might take a while to get these Friends back together.
The Friends reunion is a long time coming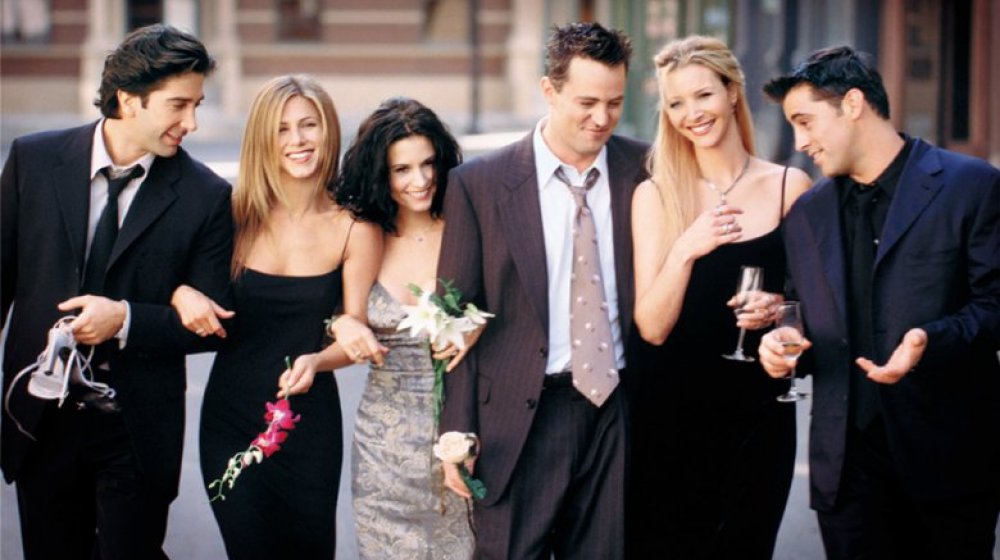 NBC
For Friends fans, this news is the latest in a string of disappointments regarding this reunion, which has been years in the making. Though the reunion was originally slated to be part of HBO Max's launch line-up, it was delayed in April, leaving the in-person reunion up in the air.
"In person" is the key phrase here, as the entire core Friends cast hasn't been seen together in any sort of reunion special since the show ended in 2004, and it doesn't seem like staging a Zoom reunion is an option anyone's willing to take. As Kudrow told THR in May, "That's the whole point! We haven't all been in the same room in front of people — I mean, we have privately once many years ago but that's it. The whole point of this is to be in the same room. That hasn't changed. And HBO Max is being phenomenally patient and understanding."
Kudrow also had some ideas for how they could make a socially distanced reunion work in person: "If everyone's tested and clean, then we don't have to be six feet apart. Everyone who checks out, so to speak, can sit next to each other on the couch. Because from one end to the other might be six feet and one of the two chairs? I thought of that too. But the reunion of the cast and celebration of the show will definitely happen."
The Friends reunion is definitely high on HBO Max's list of priorities, but unfortunately, it might be a while. In the meantime, the entire series is available to stream on the platform now.