Will A Quiet Place 2 Be Streaming On HBO Max?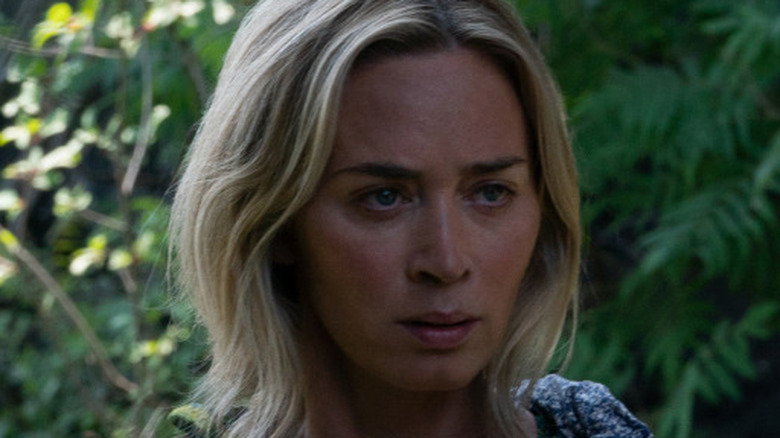 Paramount Pictures
John Krasinski's 2018 horror thriller, "A Quiet Place," surprised critics and audiences with its tense storyline and restrained performances. Set in a future where monsters sensitive to sound have destroyed much of humanity, the film follows the Abbott family, led by Krasinski and Emily Blunt. They have to survive in a ravaged countryside, while trying to make as little noise as possible.
The result was a huge box office hit so, after delays thanks to the COVID-19 pandemic, "A Quiet Place, Part 2" is about to finally hit theaters. The sequel follows the remaining Abbotts as they try to find other survivors and encounter family friend Emmett (Cillian Murphy), among others. Together, they continue they continue the fight to survive the alien creatures.
Due to the current Warner Bros. strategy of simultaneously releasing films to theaters and the HBO Max streaming service, many are wondering if "A Quiet Place, Part 2" will premiere on HBO Max during its ostensible theatrical window. It's a fair question, so here's the lowdown on where "A Quiet Place, Part 2" will be available upon release.
A Quiet Place, Part 2 won't be on HBO Max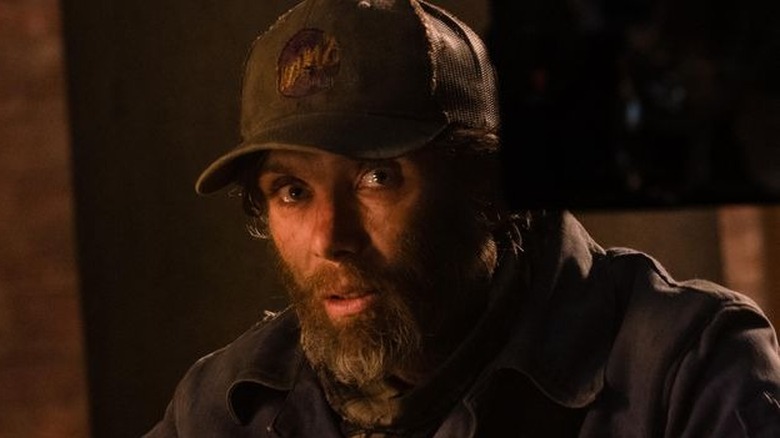 Paramount Pictures
Sadly for subscribers, "A Quiet Place, Part 2" won't stream on HBO Max — at least not initially. Only Warner Bros.' films are premiering in theaters and on HBO Max at the same time, and both "Quiet Place" films are distributed by Paramount Pictures. At this time, no other studio has adopted the radical Warner Bros. strategy, and even Warner plans to cease simultaneous releases starting in 2022 (via CNET).
That said, "Part 2" is going to be available to stream on Paramount+ starting July 12 – about forty-five days after being released in theaters (via CNET). That's ultimately much faster than the pre-pandemic stretch of time between theatrical release and streaming availability. If fans are still nervous about going to a crowded theater, they can always wait six weeks to see the film in the comfort of their home.
Until July 12 then, "A Quiet Place, Part 2" will only be in theaters starting on May 28 here in the States. The original film, meanwhile, can be found streaming on Hulu, free with subscription.