Why Harry Potter Fans Should Get HBO Max ASAP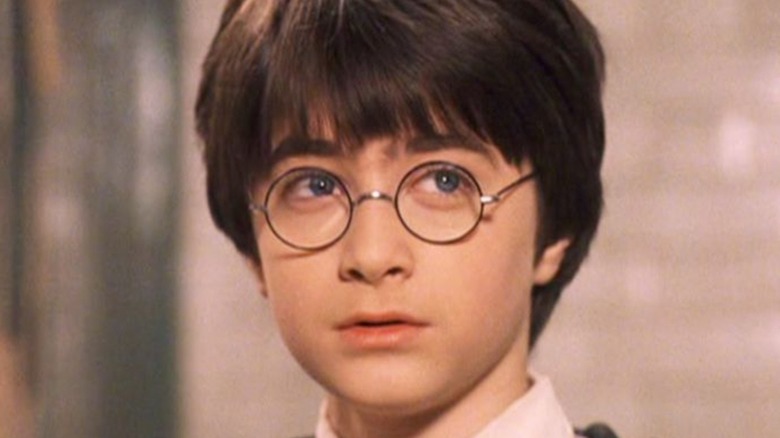 Warner Bros. Pictures
In 1997, author J.K. Rowling published her very first book about the Wizarding World: "Harry Potter and the Philosopher's Stone." To say the title took off would be an understatement, as kids across the globe found themselves infatuated with her fictional realm of witchcraft and wizardry — prompting Rowling to keep the stories coming. July of 2007 saw the completion of the seven-novel "Harry Potter" saga with "Harry Potter and the Deathly Hallows," but the popularity of the property endured all the same. Naturally, Hollywood kept close tabs on this and made its move to cash-in as soon as possible.
"Harry Potter and the Sorcerer's Stone" arrived at the cinema in 2001, starring future megastars Daniel Radcliffe in the title role, Emma Watson as the bright Hermione Granger, and Rupert Grint as the timid Ron Weasley. This trio stuck around for a decade as Warner Bros. played catch-up with Rowling's written works, resulting in the "Harry Potter" film franchise ultimately concluding in 2011 with its eighth installment, "Harry Potter and the Deathly Hallows: Part 2." Now a decade removed from that premiere — and nearly a decade and a half since the books wrapped up — moviegoers and bookworms alike are still in love with the entire series.
Aside from the "Fantastic Beasts" prequels, there hasn't been a steady stream of Wizarding World content for fans to look forward to akin to years past. That makes a recent development concerning HBO Max all the more exciting for Potterheads the world over.
HBO Max will be the home of the Harry Potter saga...for a spell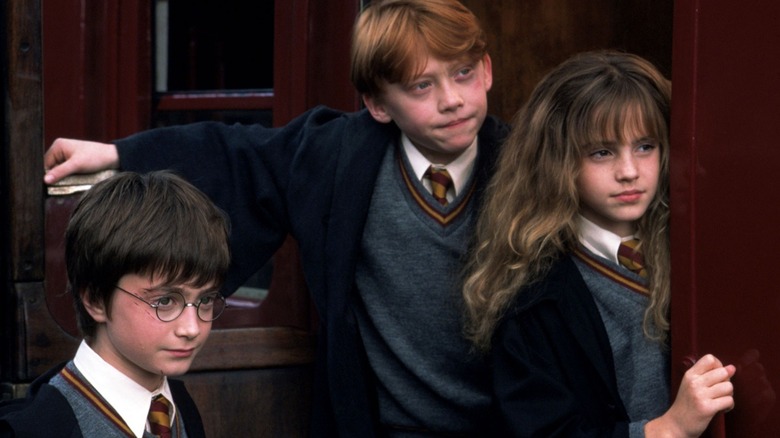 Warner Bros. Pictures
As reported by Collider on May 20, 2021, every existing "Harry Potter" movie is on its way to streaming. HBO Max will host the generation-defining series beginning on June 1, but if you're looking for a magical binge, you'll want to do it quickly. They're only available from that date until June 30, after which they'll be struck by a foreseeably permanent vanishing spell and disappear from the HBO Max library. Of course, this decision could always change down the line, but Warner Bros. appears determined to maintain the current course.
In addition to this month-long window, there's plenty more mischief and mayhem to be had in the Wizarding World via HBO Max. According to The Hollywood Reporter, to commemorate the 20th anniversary of "The Sorcerer's Stone," an unscripted "Harry Potter" quiz show is set to debut sometime this year. It will culminate in a reunion special that'll take a look back on the first movie and its plethora of sequels. For those without an HBO Max subscription, it'll air on both Cartoon Network and TBS too. Also worth noting is that there's apparently a live-action "Harry Potter" show coming to the streamer sometime in the future that's certainly worth looking forward to.
With the original eight flicks on their way to streaming and plenty of new content based on the famed IP making its way down the pipeline, it's a great time to be a "Harry Potter" fan once again.