Harry Potter Quiz Show: Everything You Need To Know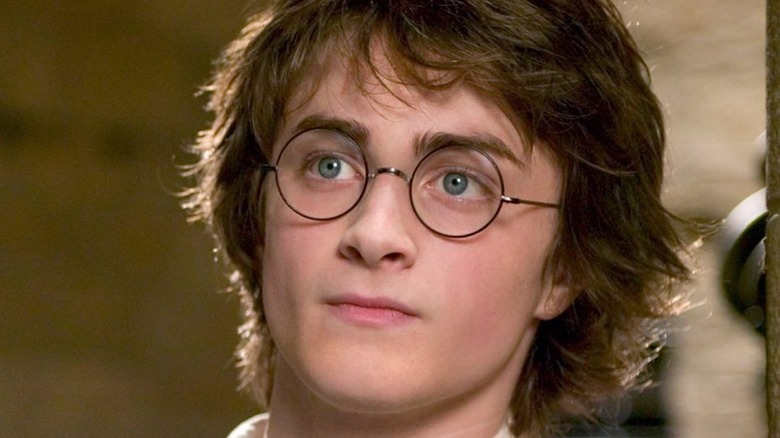 Warner Bros.
Heads up, "Harry Potter" fans — the film franchise is turning twenty years old this year, and HBO Max is pulling out all the stops to celebrate.
The Hollywood Reporter announced that, sometime in 2021, the streaming service will host a Harry Potter quiz show, pitting some of the franchise's biggest fans against one another in an on-air competition, as well as a retrospective about the legendary eight film series. Over the course of five nights, HBO will celebrate one of the biggest movie franchises in history, focusing on the 20 year anniversary of the boy wizard's on screen debut in November 2001.
"To celebrate the dedicated fans old and new who have passionately kept the Wizarding World magic alive in so many forms for decades, these exciting specials will celebrate their 'Harry Potter' fandom in a must-see multiplatform TV event," said Warner Bros. Global Kids, Young Adults and Classics president Tom Ascheim in a statement obtained by THR. "All 'Potter' fans can gear up for this ultimate one-of-a-kind celebration by embracing their inner Hermione Granger and studying their Wizarding World knowledge. For fans who have always wanted to discover what it might be like to take the O.W.L. exams, this is as close as they are going to get!"
There's no word just yet on when this special will air, but according to THR, real-life fans can apply to be on the show now — so if you think you know everything there is to know about "Harry Potter," you could even compete against fellow superfans in the ultimate "Potter" quiz show.
More Harry Potter content is coming to the small screen
Warner Bros.
This quiz show and retrospective is pretty exciting, and according to rumors that THR reported earlier this year, it's not the only "Harry Potter" property coming to the small screen. Though Warner Bros. hasn't explicitly confirmed this news, the series is reportedly a live-action take on the story, and it's not clear which "Potter" story will be told, whether any original cast members would return, or whether this show would be set before, during, or after the initial "Potter" timeline.
There's no question that "Harry Potter," J.K. Rowling's story of an orphaned young boy who discovers that he's a wizard — played on screen by Daniel Radcliffe — is one of the most successful properties in entertainment history, spawning a theme park, studio tours, and even a Tony Award-winning stage play, so a celebration of its legacy on HBO comes as no surprise at all. Beyond the quiz show and the continuing "Fantastic Beasts" films, fans will just have to wait and see what other "Potter" surprises lay in store going forward.
For now, you can revisit the original eight film series on Peacock, which is currently the exclusive streaming home for the "Harry Potter" movies.