The One Harry Potter Relationship J.K. Rowling Wishes She Wrote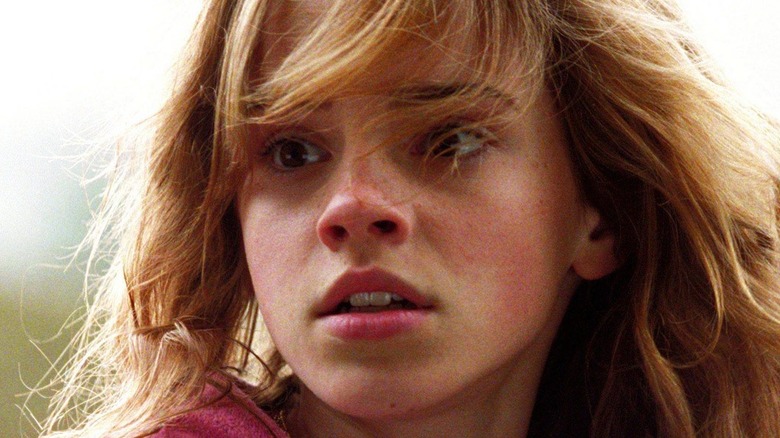 Warner Bros. Pictures
Ask any fan about the relationships in the "Harry Potter" books and they're like to have a strong opinion on whom they ship. Within the wizarding world, author J.K. Rowling took fans through the ups and downs of love. Actress Katie Leung faced backlash when cast as Cho Chang, the love interest of Daniel Radcliffe's Harry Potter in "Harry Potter And The Goblet of Fire," and everyone cheered when Matthew Lewis' Neville Longbottom declared he was "mad for" Evanna Lynch's Luna Lovegood. In a way, the entire series hinges on love: the love that Severus Snape (Alan Rickman) harbored for Harry Potter's mother Lily. And we all know that Harry Potter is the boy who lived because of the protection his mother's love provided. 
The series' author has proven that she continues to be just as invested in her characters as the fans, with Rowling mentioning things she regretted about "Harry Potter." After she disclosed to fans on Twitter that Dumbledore is gay (via Entertainment Weekly), she admitted she regretted not making that more obvious in the books. She has expressed some other regrets in regard to the series, one of which re-ignited a heated debate between fans that are steadfast on their opinions about who ended up with whom.
J.K. Rowling knows that Ron and Hermione didn't belong together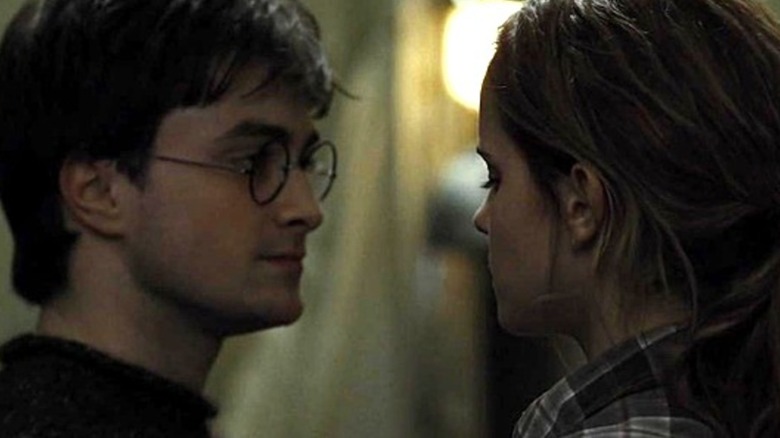 Warner Bros. Pictures
In a special edition of Wonderland magazine, Emma Watson interviewed J.K. Rowling on their journey together during the "Harry Potter" films. The author disclosed that there was a moment during "Harry Potter and the Deathly Hallows Part 2" when she nearly took the relationship between Harry and Hermione to the next level. "In some ways Hermione and Harry are a better fit, and I'll tell you something very strange. When I wrote 'Hallows,' I felt this quite strongly when I had Hermione and Harry together in the tent," she said (via Hypable).
Watson and Rowling discuss how it was Hermione who stuck it out with Harry when Ron had his moment of doubt. She also confessed that the final pairing of Ron and Hermione was decided for her own personal reasons  and called the pairing "a form of wish fulfillment." "For reasons that have very little to do with literature and far more to do with me clinging to the plot as I first imagined it, Hermione with Ron." In retrospect, the author agreed with Watson when she speculated if Ron would have been able to keep Hermione happy in a long-term relationship. "I think the attraction itself is plausible but the combative side of it... I'm not sure you could have got over that in an adult relationship, there was too much fundamental incompatibility."
Despite their explorations, Rowling didn't want to upset her fans; she admitted the discussion was "Potter heresy!" The two agreed that in the end, Ron is necessary for Hermione based on his sense of humor. Rowling, who based Hermione on herself, said that in the end, she's mostly happy with the pairing.