The Transformation Of Mayim Bialik From Childhood To The Big Bang Theory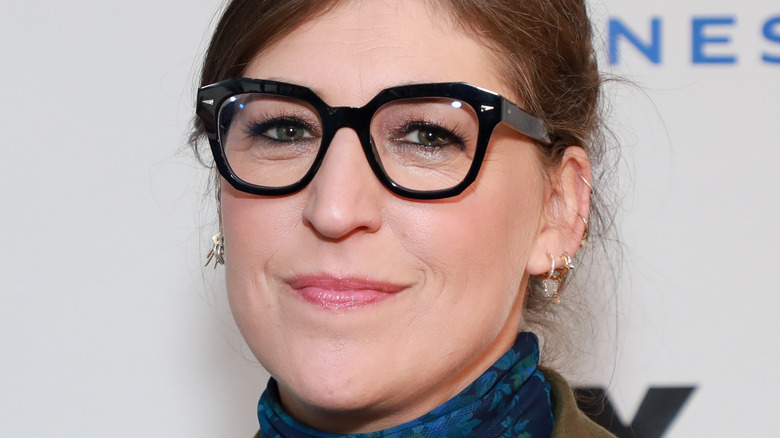 Jason Mendez/Getty Images
When Mayim Bialik auditioned for "The Big Bang Theory," it was clear she was perfect for the part, but she had never even seen the sitcom. All she really knew was that she was once referenced on the show for her previous work.
"Someone had told me that in some season of 'The Big Bang Theory,' they mentioned that the girl from 'Blossom' is a scientist," she told Entertainment Tonight. "So when somebody told me that, I thought, 'Oh, it must be a game show, like, a trivia thing.'"
By the time she appeared as Amy Farrah Fowler at the end of Season 3, she knew better, of course. And though her guest role wasn't expected to last, by Season 4, she was a regular member of the main cast. Bialik developed her character's standout traits (socially awkward, seriously smart, and surprisingly dedicated to the elusive Sheldon) by tapping into her own background, beginning with a career as a child actor. Here's how she transformed over the years leading up to her best-known role.
Bialik broke out in Beaches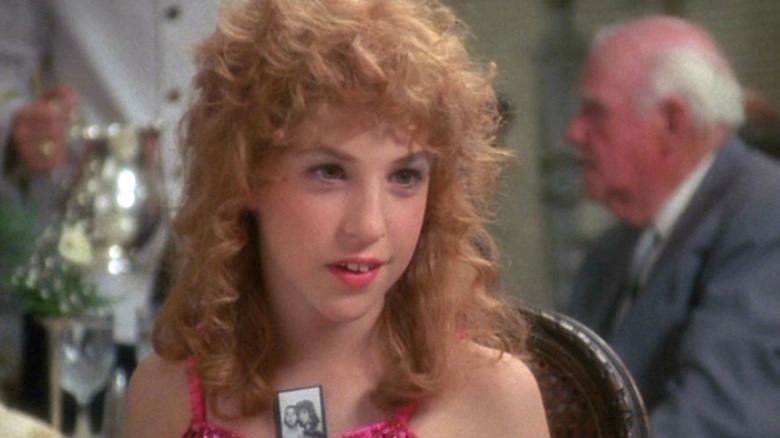 Touchstone Pictures
Mayim Bialik's breakout role came along when she auditioned to play young C.C. Bloom in the 1988 movie "Beaches." The process took four months and she figured there was no way she'd get the part. Her hair was the wrong color, and at age 12, she saw that as an insurmountable problem. Of course, all it took was a wig to alter her appearance and the rest — the accent, the singing, the vivacious personality — was all her. It's hard to imagine any other little girl as the child version of Bette Midler's character.
Between takes, Bialik was just like any other kid, relishing hamburgers for lunch and naps in her trailer on particularly hot days. But when the cameras were rolling, she was 100% on, delivering a performance that won rave reviews (despite many critics not enjoying the rest of the film) and launched her into a life she'd never imagined.
"It was this movie that changed my life and catapulted me into working on sitcoms, which determined the course of my career and life," she wrote on her website, Grok Nation. "'Beaches' is hard for me to watch because I'm awkward and my voice is annoying to me and that's just the truth. But I am so honored to have been a part of this movie which has touched so many lives and hearts."
She spent the next two years gaining popularity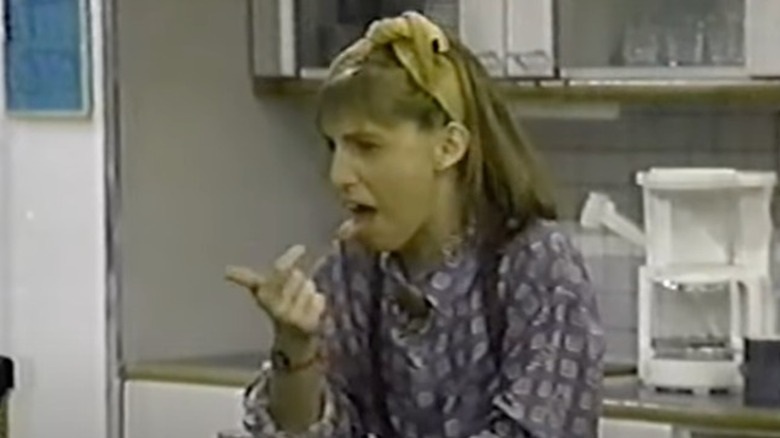 YouTube/FOX
Mayim Bialik didn't stop with "Beaches." She was determined to continue in the entertainment industry and spent her two years before "Blossom" in smaller roles. Right after "Beaches," she had a guest-starring role in the popular ABC sitcom, "Webster." The show follows a child whose parents die in a car crash, and he gets taken in by his football star father's old teammate. Bialik played Frieda, Webster's brainiac friend, for eight episodes. In Fox's "Molloy," Bialik starred as Molloy Martin. The show only aired for seven episodes, leaving three episodes unaired, and follows a preteen who finds her entire world off its axis when her mother dies and her father remarries and moves her to New York.
Bialik also had a few shorter ongoing stints on a few shows. In "Murphy Brown," Bialik guest starred as Natalie Moore, who works on the kids' version of FYI. In "Doogie Howser, M.D.," Bialik guest starred as Candace, a cancer patient. Bialik was in three episodes of "MacGyver" as Lisa Woodman, who Angus MacGyver meets at a Swiss boarding school. Bialik also did two episodes of "Empty Nest" as Laurie Kincaid, one of Harry's patients from the hospital.
She blossomed on her own show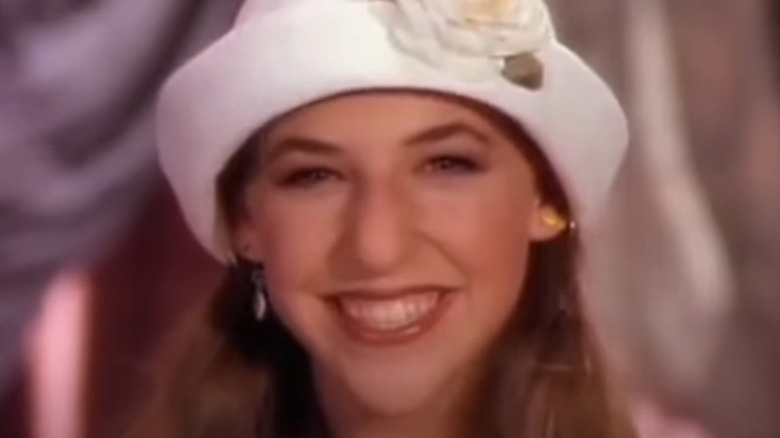 NBC/YouTube
Two years later, Mayim Bialik began starring in NBC's "Blossom," a sitcom centered around a teenager living with her father and two brothers after their mother leaves the family. It tackles all kinds of issues, including motherless parenting, drug abuse, sibling rivalry, and divorce — and Bialik loved working on it with her costars Ted Wass, Michael Stoyanov, and Joey Lawrence.
"This show was for sure an anomaly when we came out in 1990," she told US Weekly. "A show about a girl was unheard of on network TV at the time and people thought we were nuts to try it."
Throughout five seasons, Bialik grew up on screen while playing Blossom. She described the character as "unconventional, quirky, smart, fun and fearless." Years later, Bialik found that Blossom reflected a lot of her own personality as she aged, telling US Weekly that Blossom's introspection and ability to find depth in any situation and person reflects her own aspirations to do the same. She also told the magazine that she thinks that today, Blossom would be a civil rights attorney or working with at-risk youth.
She got accepted into Harvard and Yale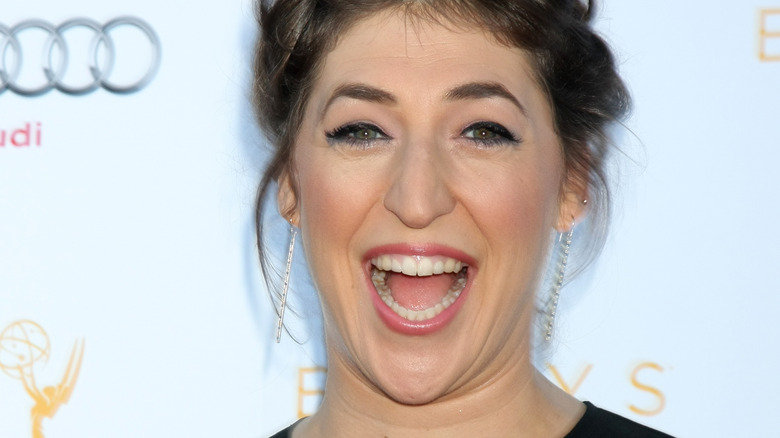 Kathy Hutchins/Shutterstock
As a child, Mayim Bialik was bright beyond her years and found success in the entertainment industry. However, people quickly realized her smarts went beyond what they could've imagined when Bialik was accepted into both Harvard and Yale at the age of 17. She graduated from high school in February of 1993 according to the Orlando Sentinel and planned to put off pursuing higher education until she finished "Blossom."
Though she didn't end up going to school at either Harvard or Yale, the acceptance from both opened doors for her and confirmed that her hard work in her entertainment career and her academic career was paying off. Bialik attributes her love for science and drive to be accepted by these great schools to her biology tutor on the "Blossom" set. Bialik told Brain and Life, "I was a diligent student, but science didn't come naturally to me. Because of that, I didn't think it was open to me as a career."
She went to school when Blossom wrapped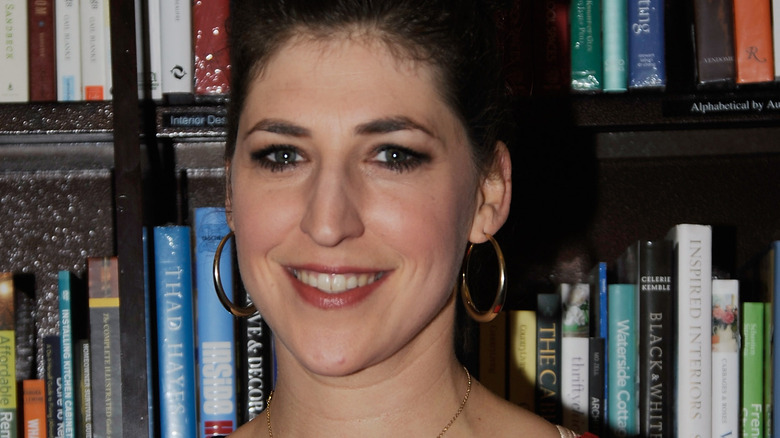 Bobby Bank/Getty Images
Though she was accepted into both Harvard and Yale, Mayim Bialik opted to attend University of California, Los Angeles. She started with her undergraduate degree in neuroscience and decided to minor in Hebrew and Jewish studies. She earned her B.S. from UCLA in 2000. She told Brain and Life that she "fell in love with the action potential and electrical properties of the neuron" during her first semester of undergrad. "I love understanding the way we think and feel and communicate — and neuroscience is the science of all that," she said. 
Immediately following her undergraduate, Bialik pursued her doctorate, also in neuroscience and also at UCLA. Though she's said she was not at the top of the class in her undergrad or graduate schooling, she persisted because of her love and attachment to science. Bialik received her Ph.D. in 2007. She told Brain and Life that while she felt like a minority in her classes, "I'm using my visibility to encourage girls and young women to take an interest in science and give them a deeper understanding of what they can do in that world."
She took on smaller roles while in school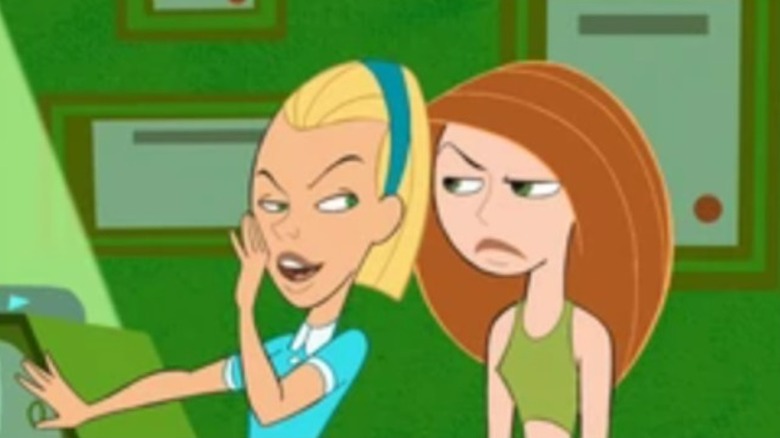 Disney Channel
It's no secret to her fans that Mayim Bialik drastically stepped away from acting while she was pursuing her neuroscience degrees. She wanted to focus as much as possible on her schooling, and her on-screen acting jobs would've taken up too much time. However, she didn't stop acting altogether. In fact, her voice appeared on many cartoons.
Most of her characters are only on their shows for an episode or two. Bialik had roles in "The Adventures of Hyperman," "The Real Adventures of Jonny Quest," "Extreme Ghostbusters," "Johnny Bravo," "Hey Arnold!," "Kim Possible" and more. She also had longer stints on the animated show "Recess" as Kirsten Kurst, as well as "Lloyd in Space" as the character Mean Cindy. After her schooling, Bialik gradually eased her way back to on-screen acting roles, perhaps most notably with a recurring part on "The Secret Life of the American Teenager."
Bialik was married in traditional Jewish ceremony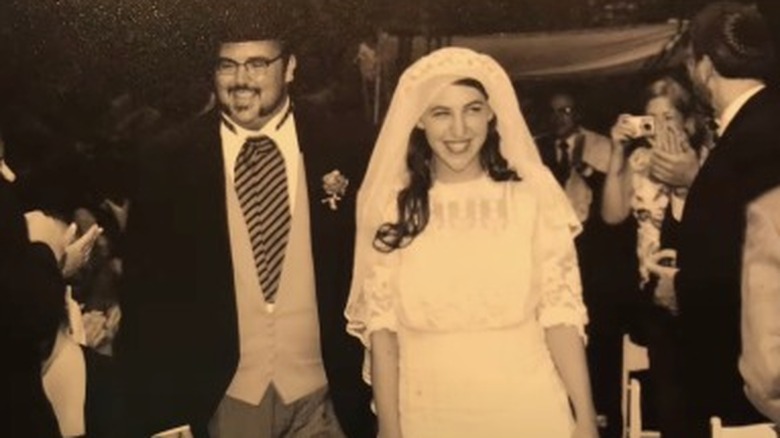 Mayim Bialik/YouTube
Mayim Bialik got married while she was pursuing her doctorate. In August 2003, she married Mike Stone at Descanso Gardens in Pasadena. In a Victorian-themed ceremony, Bialik and Stone stayed true to Bialik's Jewish roots with a traditional Jewish ceremony. Stone was initially Mormon but converted to Judaism for Bialik. The two were married until 2013, but after almost a full decade together decided to get a divorce.
She cited "irreconcilable differences" as the reason behind their divorce and released a statement via the parenting website Kveller. She wrote, "Divorce is terribly sad, painful and incomprehensible for children. It is not something we have decided lightly." Bialik became extremely honest about her life after divorce, using her platform to help others get through it as painlessly as possible. She's worked with her ex-husband to make everything less awkward, and said in that same statement, "I have an ex-husband who is not perfect and who sometimes irritates me, but all in all, he is pretty awesome."
The couple had two children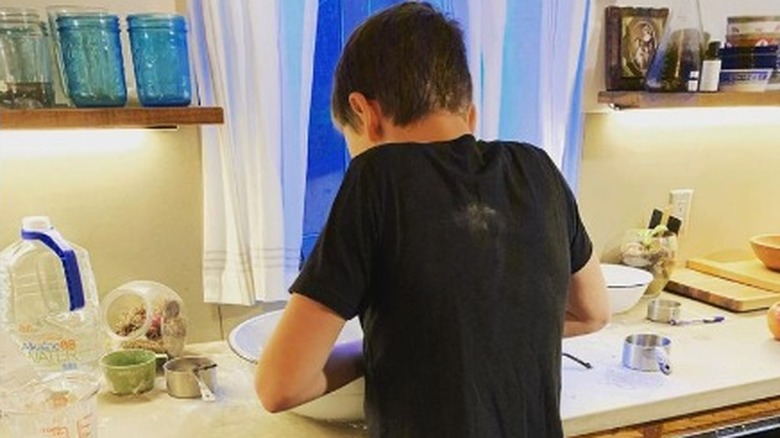 Instagram
Part of what made the divorce so amicable for Mayim Bialik and Mike Stone was the fact that they wanted to focus on their children. The couple have two children together named Miles and Frederick. In her divorce statement, Bialik said, "The main priority for us now is to make the transition to two loving homes as smooth and painless as possible. Our sons deserve parents committed to their growth and health and that's what we are focusing on." She and Stone practice the unconventional and somewhat controversial parenting style called "attachment parenting" which includes things like sleeping in the same bed together or continuing to breastfeed as long as the child wants.
What some people don't know, though, is that Bialik actually returned to acting so she could spend more time with her children. She knew that a research professor job would have long hours, and in an interview with Yahoo! Entertainment, Bialik joked that because actors never work, it'd be the perfect job to have. Bialik said, "I'm glad that I completed my Ph.D. and I'm very proud of it, but the life of a research professor would not have suited my needs in terms of what kind of parenting I wanted to do." She would shoot her scenes during the day and then teach her children Hebrew and piano.
Even Bialik was surprised when she returned to full-time acting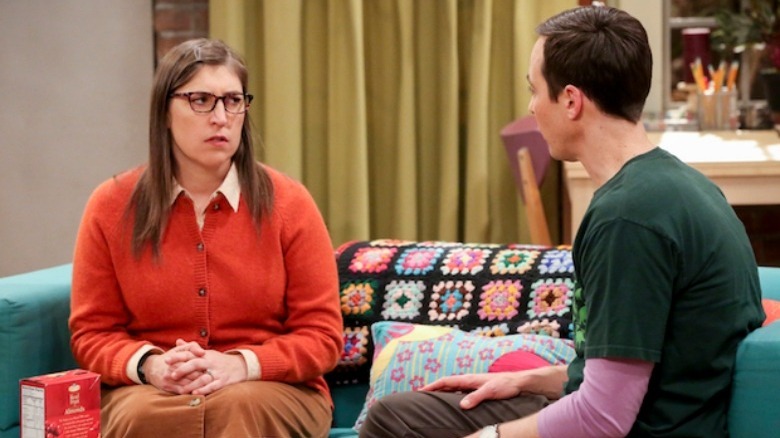 CBS
Mayim Bialik took a long break from full-time acting while raising young children, teaching neuroscience, and tutoring students in Hebrew and piano. But eventually she realized she wanted to spend more time with her kids. Plus, her health insurance was running out.
"I figured if I can just get even a couple (acting) jobs like here or there, I'll be able to get insurance again," she said on "The Social," according to CBR.com. "I did not expect to be a regular on a television show."
In 2010, Bialik landed a recurring role on ABC Family's "The Secret Life of the American Teenager." As Dr. Wilameena Bink, Bialik played a high school guidance counselor with a quirky backstory. Working with a younger cast was a change from her previous acting jobs. She told PeopleTV, "It definitely felt like I was this old dinosaur coming in ... I had a great time being the old lady on the block."
Bialik appeared in six episodes of "Secret Life," and by the end of her time there, she'd already landed her next big break. As a skilled actress with uniquely extensive neuroscience knowledge, she couldn't have been better prepared to play Amy Farrah Fowler on "The Big Bang Theory."
The Big Bang Theory is the Big Bialik Comeback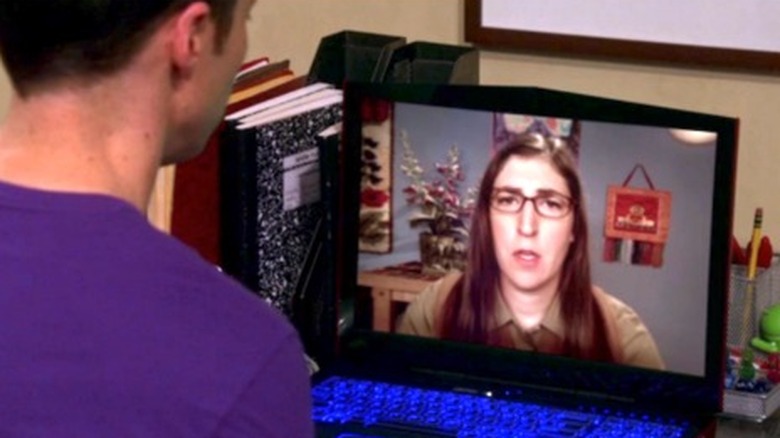 CBS
Somewhat surprisingly, Mayim Bialik's role on "The Big Bang Theory" was the perfect job for her to focus on being a mother. At first, when Bialik joined the show in 2010 for Season 3 as Amy Farrah Fowler, she was meant to be a recurring character. However, it was clear that Bialik was a shining star in the role and Amy was perfect to be Sheldon's love interest. In Season 4, Bialik and costar Melissa Rauch, who plays Bernadette, were both promoted to series regulars on the CBS comedy.
Her character showed a lot of similarities with her real life. Amy and Bialik are both neuroscience specialists, so Bialik was able to bring a lot of real-life knowledge to the role and relate to her long hours of studying and learning about the human brain. More than anything, Bialik appreciates that "The Big Bang Theory" shows women in scientific and technical fields, and not just men. In an interview with Observer, Bialik said, "I'm really proud that I'm working (in) a show that highlights women in this way."
Her acting didn't stop at Amy Farrah Fowler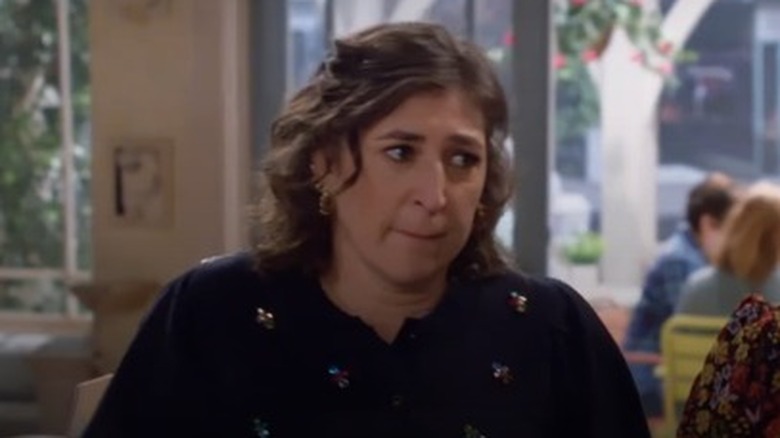 Fox
Though in recent years she is most well-known for her role in "The Big Bang Theory," Bialik's acting pursuits didn't stop at Amy Farrah Fowler. She narrated the television series "The Parshas," and contributed voice acting performances to quirky projects like "The Dog Who Saved Halloween," "Stan Lee's Mighty 7," "Blaze and the Monster Machines," and "Star vs. the Forces of Evil." She played Glenda in the YouTube Red series "Rhett and Link's Buddy System," and even reprised her role as Amy Farrah Fowler for a voiceover in two episodes of the "The Big Bang Theory" spinoff "Young Sheldon."
In addition to all of her smaller roles, Bialik stars in the Fox sitcom "Call Me Kat." The show follows Kat, a woman who uses her wedding savings to open a cat cafe. Kat works to show everyone she doesn't have to find happiness or define herself through a relationship and pursues her own interests to be successful in her own way. The show also stars Swoosie Kurtz, Leslie Jordan, Cheyenne Jackson, Kyla Pratt and Julian Gant, and despite a poor critical response to its earliest episodes, is on its third season.
She's written several books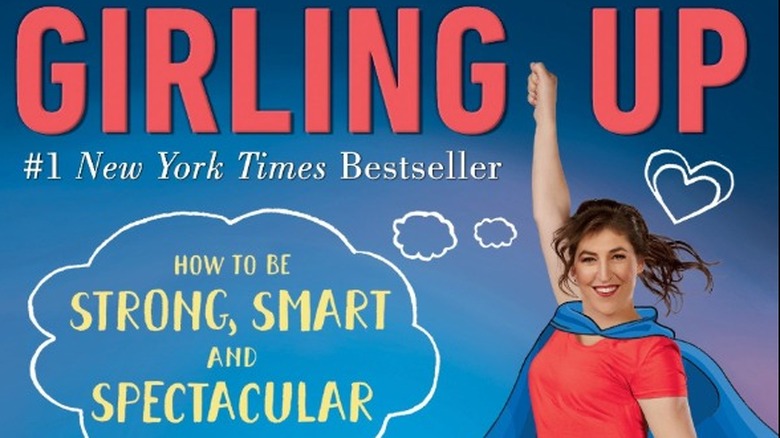 Amazon
Like many other celebrities, Mayim Bialik has authored or co-authored a handful of books, and is officially a New York Times bestseller. She shares credit for two of her books with Dr. Jay Gordon. In "Beyond the Sling" and "Mayim's Vegan Table," she incorporates Dr. Gordon's point of view as a pediatrician to help her direct her parenting tips and perspectives. Bialik is credited as the sole author of her other two books – "Girling Up" a short read about the hardships and realities of girls growing up that uses science to explore how their bodies and minds change, and "Boying Up" which has the same mission as its predecessor, just for boys. Both books have a healthy mix of science and emotions, attempting to ease the transition between adolescence and adulthood. Of course, Bialik went through her own adolescence under the spotlight of national television, so she might have some helpful tips to offer youngsters going through their own awkward years. 
She started a podcast and created a film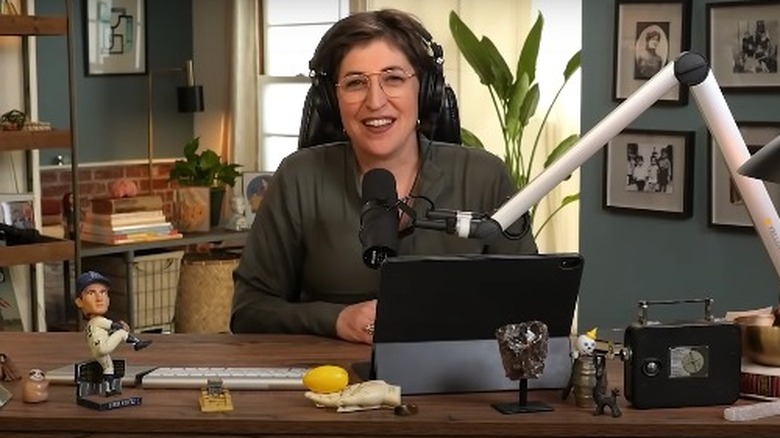 YouTube/Bialik's Breakdown
As if acting, neuroscience, parenting, and writing weren't enough, Mayim Bialik added podcasting and filmmaking to her resume. In January 2021, Bialik started her own podcast called "Mayim Bialik's Breakdown" that focuses on mental health and wellness. She and her co-host Jonathan Cohen hope to change popular misconceptions about mental health. The show's primary topic and Bialik's status as a '90s television star garnered a pretty eclectic array of celebrity guests, including Alanis Morissette, Candace Cameron Bure, Charlamagne tha God, and Steve-O.  
Bialik's debut as a feature film writer-director, "As They Made Us" premiered in April 2022. A bittersweet story of a young woman coping with a recent divorce and the oncoming death of her father, the film stars Dianna Agron, Dustin Hoffman, Charlie Weber, Candice Bergen, and Bialik's "The Big Bang Theory" costar Simon Helberg. In an interview with Variety, Bialik said, "I wrote the way a lot of writers write — because we feel compelled to. It comes from something that needs to live on paper, instead of just in our heads or in our hearts."
She's now the host of Jeopardy!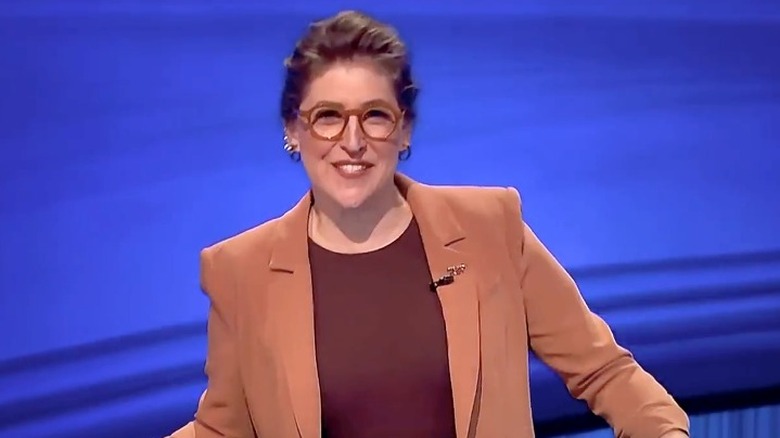 CBS
Another huge way Mayim Bialik puts her smarts and love of knowledge to use is through her job as an official co-host of "Jeopardy!" After the death of longtime host Alex Trebek in 2021, "Jeopardy!" had big shoes to fill. Before choosing an official host, the show tested out many different celebrity hosts. This included but was not limited to, Anderson Cooper, LeVar Burton, Robin Roberts, Aaron Rodgers, and Bialik.
After much deliberation and fan opinions, it was announced in July 2022 that Bialik and the show's winning streak record holder Ken Jennings will alternate hosting duties on "Jeopardy!" Jennings will host from September 2022 to December 2022, and Bialik will start her hosting stint in January by hosting the "Celebrity Jeopardy!" games and the "Jeopardy!" National College Championship. Executive Producer Michael Davies said, "Mayim and Ken are both extraordinarily talented and simply lovely humans. They support the staff and each other. They love and respect this institution of a television program. In return, the staff and I are honored to work alongside them."