How Big Bang Theory's Simon Helberg Responded To A Possible Howard Spin-Off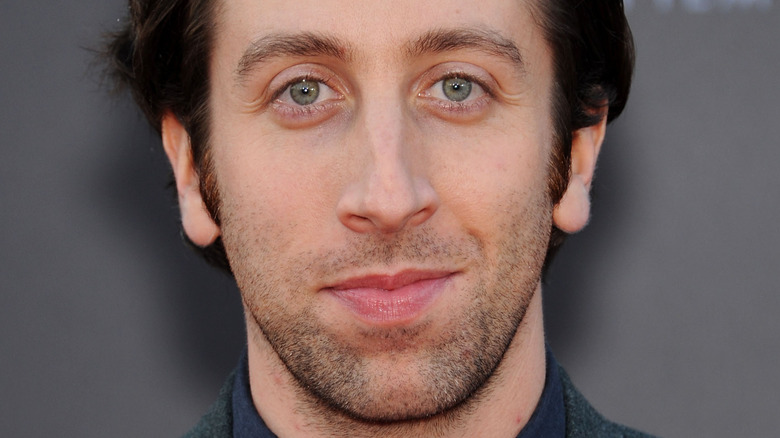 DFree/Shutterstock
At the end of its 12-season run, "The Big Bang Theory" creator Chuck Lorre wrapped up the series by highlighting how much the characters have grown. Sheldon Cooper (Jim Parsons) finally learns to appreciate his friends while accepting a Nobel Prize. Raj Koothrappali (Kunal Nayyar) is not only able to speak to women but also brings "Buffy the Vampire Slayer" star Sarah Michelle Gellar as his date. And after quite the rollercoaster, Penny (Kaley Cuoco) and Leonard Hofstadter (Johnny Galecki) are expecting.
As for Howard Wolowitz (Simon Helberg), he's depicted as an overprotective, worried parent. He's frightened to leave behind his and Bernadette Rostenkowski's (Melissa Rauch) children for the first time. This is a drastic shift from the Howard that fans are introduced to in Season 1. When we first meet the aerospace engineer, impressing women is usually at the top of his to-do list. 
Even though Howard started as the worst character on "The Big Bang Theory," viewers could watch his positive transformation throughout the show. But how did he become the man that's featured in early seasons? Though Helberg makes a cameo appearance on "Young Sheldon," not much is revealed about what Howard was like in his younger years. Parsons was game to narrate the story of his character's younger self. Would Helberg be interested in a "Young Howard" spin-off?
Simon Helberg is glad Howard is over, but fans aren't
In an interview with Newsweek, Simon Helberg revealed that there's never been talk of a Howard Wolowitz prequel series, and he'd like to keep it that way. He said, "I'm happy everyone had the wits about them not to try to make more of me on television." However, if Howard was to receive a spin-off series, Helberg had some unique ideas, including "Old Howard," "Dead Howard," and, his particular favorite, "Undead Howard." 
Though a show that's all about Howard won't be happening anytime soon (or likely ever), many fans wouldn't mind seeing such a concept, as long as it includes his best friend, Raj. On Reddit, u/ibrahimazamlz suggested a prequel about how the friendship of Howard and Raj formed. U/lissongreen called for a continuation of "The Big Bang Theory" that sees Bernadette dump her husband. 
Fans pitched a slew of other plotlines, such as more space exploration, Howard and Raj becoming a couple, a spin-off involving the core cast's children, and a Howard and Raj cartoon. If Chuck Lorre ever decides to make a Howard show a reality, he has plenty of storylines to choose from.