The Ending Of Animal Kingdom Season 4 Explained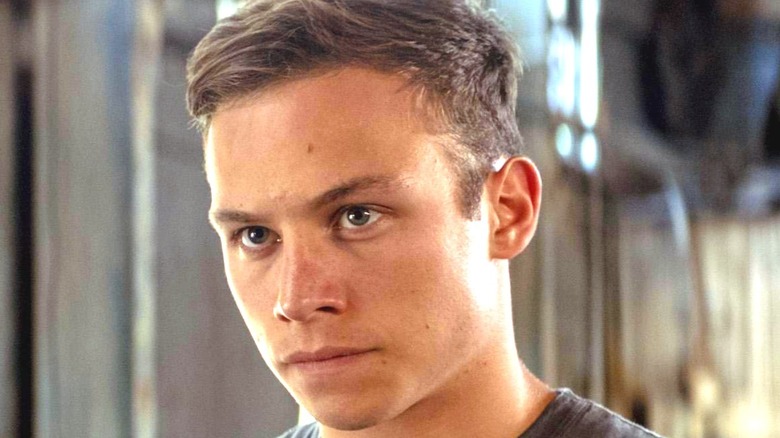 TNT
Fans of the popular TNT drama "Animal Kingdom" finally have the news they've been waiting for. Season 5 is set to debut on July 11, 2021, according to TVLine. The successful TV series is inspired by an Australian indie film by the same name and is centered on a Southern California family with a love for the fast life. The tough matriarch Janine "Smurf" Cody (Ellen Barkin) is often the brains of the operations, though most of her family is more than happy to lend a hand in their dangerous heists. At the very beginning of "Animal Kingdom," Joshua "J" Cody (Finn Cole) goes to live with his grandmother, Smurf, after his mother dies. He soon realizes Smurf and her sons are a crime family who commits robberies to keep up their lavish lifestyle. Through the years, the Cody family has seen plenty of violence, money, and drama galore — and we're in for more suspense in Season 5.
In the lead up to the end of "Animal Kingdom" Season 4, we learn that Smurf was recently diagnosed with terminal cancer, so she plans an elaborate last heist that would allow her to have a quicker death on her own terms. In true Cody family fashion, things don't quite go as planned, and the family is changed forever. Let's take a look at the end of Season 4 and what lies ahead for the Cody family in the upcoming season.
The Cody family is forever changed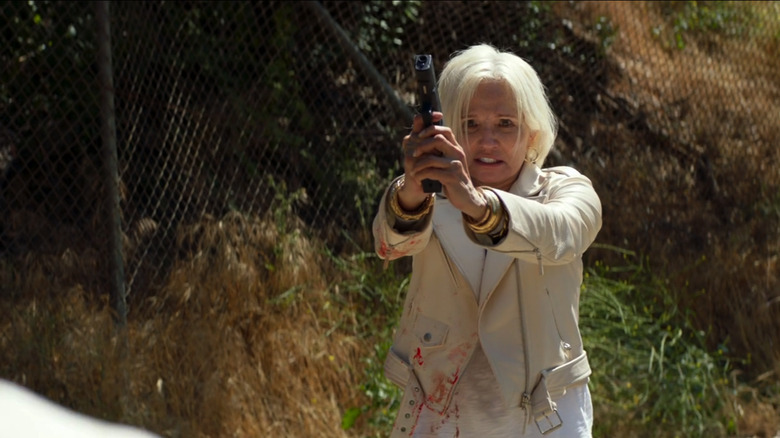 TNT
In Season 4 Episode 12, Smurf and the boys head off to rob Jed (Chris Mulkey) of his gold. It ends in a bloody shootout, with Andrew "Pope" Cody (Shawn Hatosy) saving Smurf. Pope drives Smurf back to their meeting place with Deran (Jake Weary), Craig (Ben Robson), and J, where Smurf reveals she'd planned on dying in the shootout before angrily demanding Pope kill her then and there. Pope continually refuses before J suddenly shoots her himself. This marks a drastic change in both the family hierarchy and their overall dynamic. With Smurf gone, the boys will have to learn how to operate alone as well as figure out who is the new leader.
While most of the Cody boys seem genuinely troubled by Smurf's death, J is more than ready to take her place and even starts trying to get in touch with her business associates. Pope puts him in his place, reminding J that he has to earn their respect if he wants to have any authority in the family. The uncertainty of the family structure is both exciting and nerve-wracking, especially since some old faces are returning to the scene following Smurf's death. One thing is certain: the Cody family will never be the same.
An old face is returning to Animal Kingdom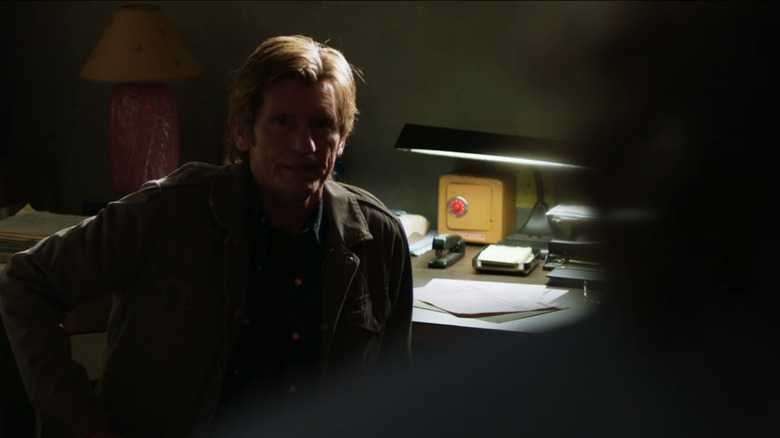 TNT
After Smurf dies, a surprising face reappears at Deran's bar. Deran's dad, Billy (Denis Leary), is back with an envelope full of cash in a bid to repay Deran for the money he "borrowed" in the past. He also reveals that he's sober now and wants to make up for the wrongs he's committed. Understandably, Deran doesn't reciprocate the niceties, and later Pope even points a gun at Billy. It's clear that Billy has tons of making up to do if he wants anything to do with the Cody family again.
Billy's return also begs the question: why come back now? Does he think he'll be able to weasel his way into some of Smurf's money? Billy doesn't exactly have the greatest reputation as a father or partner, so it's hard to think his intentions are entirely pure. He also may add another dynamic to the Cody family — if he's interested in joining in on some heists or developing a healthier relationship with Deran, either path will further change the men's lives.
Expect more flashbacks in Season 5 of Animal Kingdom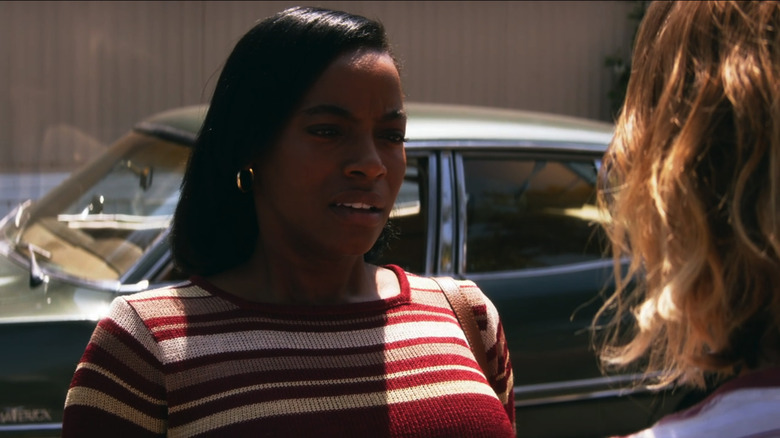 TNT
The end of Season 4 also re-introduces another important part of Smurf's past — a woman named Pamela Johnson (Milauna Jackson). While we've seen Pam in some flashback sequences here and there, she's formally introduced in the last episode of Season 4, when we learn that Smurf left her house and a sizable amount of money to Pam in her will. J deduces that Smurf and Pam possibly committed robberies together back in the today, and he convinces Pope that they should track Pam down and get her money.
Since the entirety of Season 4 contained flashbacks (including Pam's initial introduction), it's likely that Season 5 will continue to use the same plot device, whether it means diving further into Smurf's past or revealing more about Pam. We saw that Pam helped Smurf after she gave birth to the twins, so it definitely seems like the women were close. It will be interesting to see what else we learn about their past, and why Smurf left so much of her wealth to Pam instead of her boys.