The Real Reason Ellen Barkin Left Animal Kingdom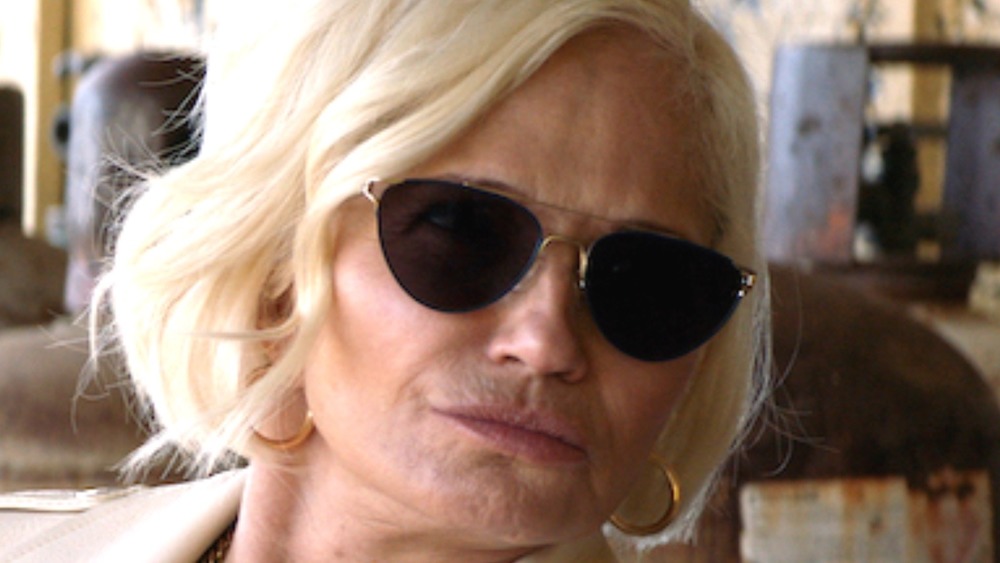 TNT
In show business, people leave jobs all the time for all sorts of reasons, just like in any other industry. But the thing that makes leaving a show business job unique is that if it's a high-profile job, everyone then has to explain to the entire world why they left — and they have to do it in such a way that the rest of Hollywood will want to work with them again. So, when actors, directors, or screenwriters leave a project, there are usually two stories: the official one and the real one.
The TNT drama Animal Kingdom, about a Southern California crime family, will return for a fifth season during the summer of 2021. When it does, it will be without one of its biggest stars, Ellen Barkin, who played family matriarch Janine "Smurf" Cody for the show's first four seasons. Smurf was suddenly killed off in the penultimate episode of season 4. She had already been diagnosed with terminal cancer when her grandson J shot her in an act of mercy (which she kind of forced him to do, but that's Smurf for you).
After such a shocking departure, it was inevitable that fans would wonder why Barkin really left the show. There are at least two sides to this story, and probably more.
Why Ellen Barkin left Animal Kingdom: The show's side of the story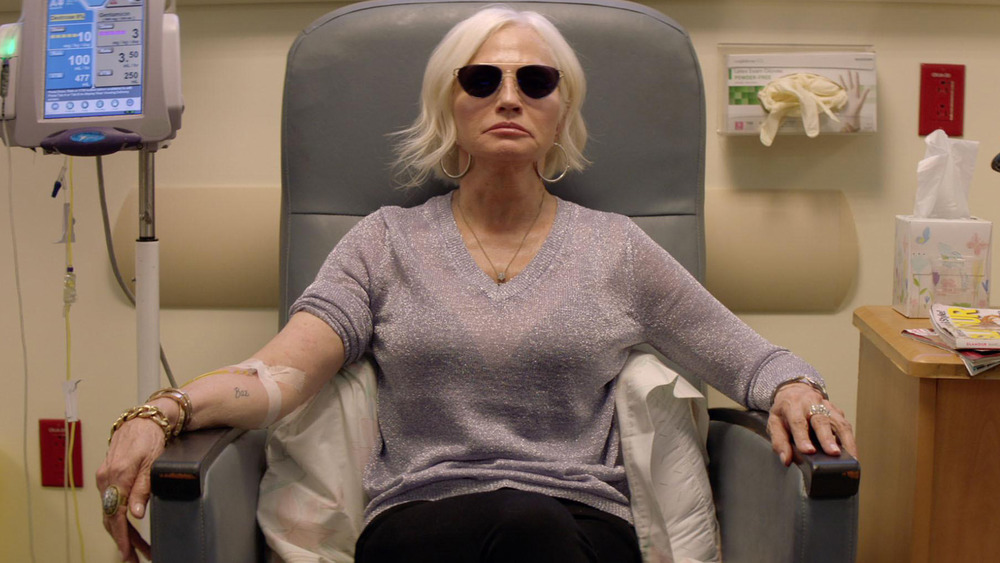 TNT
On Aug. 13, 2019, Animal Kingdom executive producer John Wells sat down with Entertainment Weekly, and he was diplomatic about the reason why Smurf was written off the show. According to Wells, the decision was made as a way to shake things up and keep the show fresh. "A big part of the challenge on any show is to try and keep it feeling real for the audience in the sense that it's still fun to watch because you don't know exactly what's going to happen," he said. Going forward, the Cody family will now have to find their way without their mother's guidance.
Wells also explained that the writers felt they'd told enough stories about Smurf in the present and instead wanted to explore Smurf's origins. Season 4 included flashbacks to Smurf in her 20s, when she was played by Leila George, and George will be returning for more in season 5, per Deadline.
At the end of the interview, Wells claimed that Ellen Barkin agreed with the decision. "She comes from the movies where you normally do three months and then you're done, so she was surprised it lasted this long," Wells said. "But she understood and thought it was a really good story, and she was really excited when we shot the scene. It's a great final Macbeth moment."
However, Barkin herself has a different version of events.
Why Ellen Barkin left Animal Kingdom: her side of the story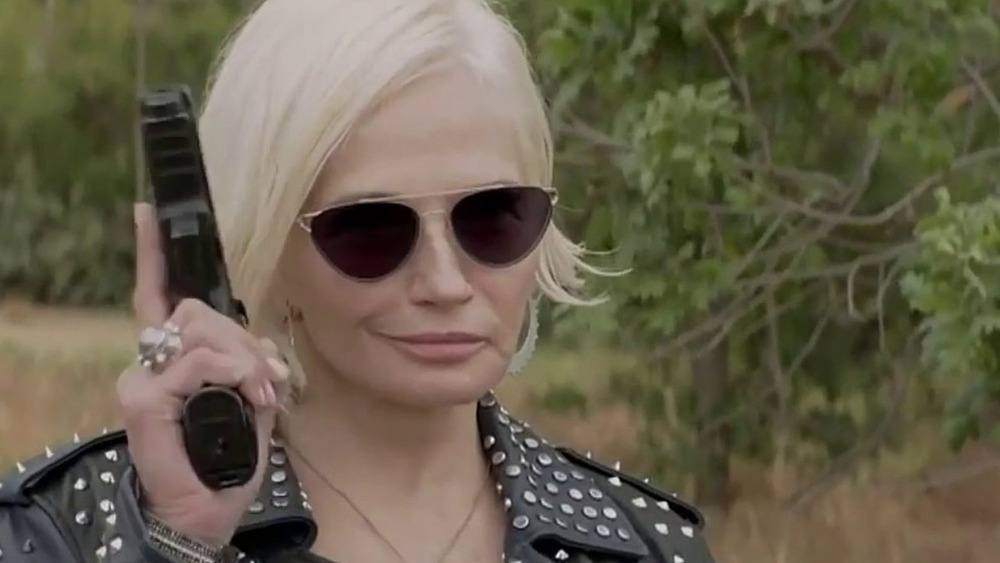 TNT
The day after the EW interview went live, Ellen Barkin posted a tweet that seemed to indicate some bitterness. "Next episode Smurf's will is opened. She left her boys a hit tv show. Carry on Codys...well, maybe not all Codys." Per Cinema Blend, Barkin then liked several tweets by fans who were speculating that Barkin's departure was involuntarily and may have been related to age.
In September, Barkin took a more direct shot. She argued on Twitter that the Animal Kingdom social media account had "vanished" her for four years. A few days later, she tweeted, "Looks like TNT is purging themselves of lots of female leads. But just you wait, I've got a theory..." According to Business Times, Barkin also indicated that her male costars supported the decision to write her off the show.
Wells and TNT haven't responded publicly to Barkin's tweets. Obviously, there's more tea to be spilled here. Whatever the truth is, TNT definitely does know drama.