The Family Crime Drama That Sons Of Anarchy Fans Need To Binge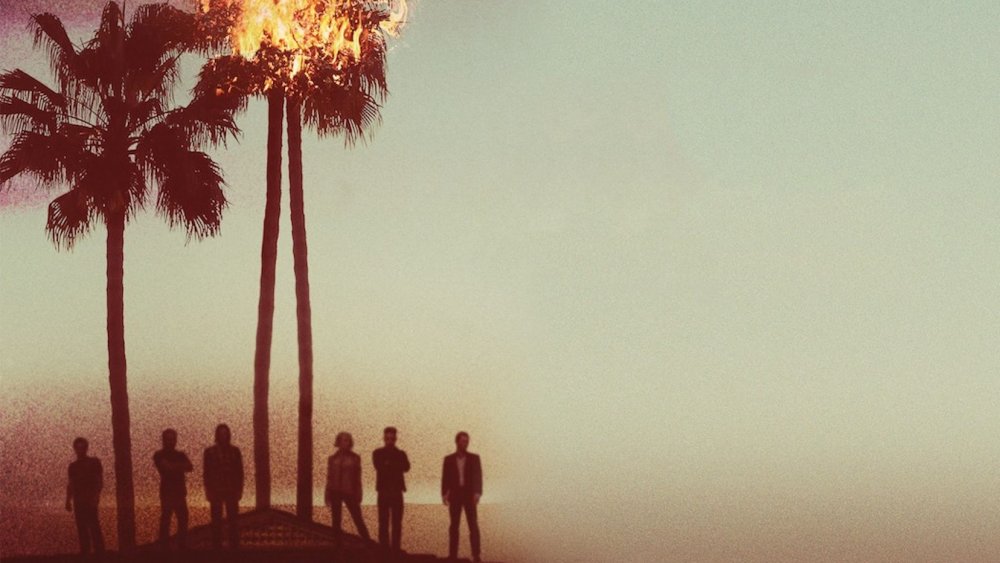 TNT
It's been nearly six years since FX's beloved biker drama Sons of Anarchy rode on to that endless highway in the sky, and many of the series' biggest fans are still looking for a show to replace it.
That reticence to move on from the SAMCRO brotherhood is more than understandable, as there simply hadn't been anything quite like Sons of Anarchy on the small screen prior to its 2008 debut. Truth is, there hasn't been much in the same league since SOA aired its pulse-pounding 2014 finale, either. Of that finale, let's just say it proved a bitterly fitting end to the saga of Jax Teller (Charlie Hunnam in his signature role), with the absurdly chiseled tough guy taking over the biker club-slash-crime syndicate started by his dearly departed poppa.
That club was as true a family as any Jax would ever know, with his fiery mom Gemma (Married With Children alum Katey Sagal), and his poppa's old bestie Clay (Hellboy star Ron Perlman) playing key roles in the crew, and frequently fueling the mayhem that tended to follow SAMCRO. Like any family, secrets abounded within the group, with Gemma and Clay keeping a literal firebomb of info between them for much of the series' run. And like most dangerous secrets, once theirs came out, well, the family itself began to crumble.
Such is the life of chaos-loving crime families, though. While it's likely we'll never get another family saga quite as expertly spun as Sons of Anarchy, fans of that brutal series should know there's a pretty solid substitute currently burning up the screen on TNT. It's called Animal Kingdom, and Sons of Anarchy fans really need to check it out.
Animal Kingdom is a beast of a crime drama fit for the Sons of Anarchy set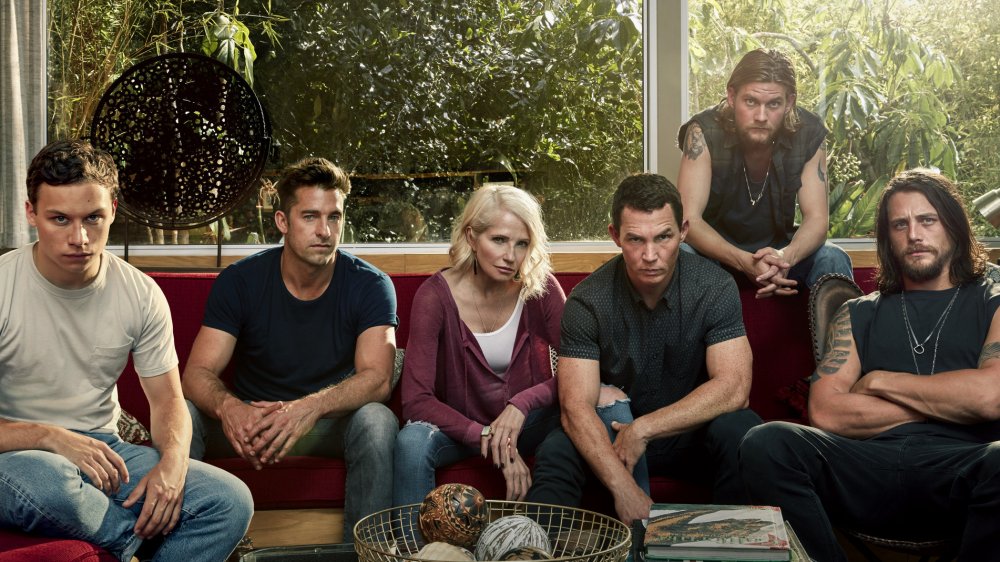 TNT
As a PSA for all the gear-heads who couldn't get enough of the posh motor bikes on display throughout Sons of Anarchy's bracing seven-season run, you're likely to see more surfboards than Harleys in Animal Kingdom. That's because the series is set largely in a small California surfing community. But don't worry, you'll still find a bunch of beefy tough guys with long hair and beards doing the shady things those nefarious sorts tend to do. Ditto for tough-as-nails matriarchs with zero time to suffer fools — even if those fools are their own children. 
And fear not, because the crew in question can be seen breaking laws, breaking bones, breaking hearts, and breaking the bank in every episode of Animal Kingdom.
To date, Animal Kingdom (inspired by 2010's brilliant Australian indie featuring Guy Pearce, Jackie Weaver, Ben Mendelsohn, and Joel Edgerton) has aired 54 episodes on cable giant TNT. And those electrifying five seasons of television have found the Cody boys and their big bad momma Janine "Smurf" Cody (a never-better Ellen Barkin) wreaking havoc across the Southland as the region's very own crack team of master thieves.
By "master thieves," we mean daring bank robbers who've executed some truly brilliant heists in Animal Kingdom's small screen run. Viewers were introduced to the Cody clan back in 2015, with the pilot introducing Smurf's unknowing grandson Joshua (Finn Cole) as he's forced to go and live with his grandma, only to find she's the figurehead of her very own crime family, and that his uncles are indeed her crew.
Things have obviously gotten a bit crazy for the Cody clan since "J" joined the family business. And if you want to see just how crazy, you should start your Animal Kingdom binge today.