The Mike Epps Sitcom That Everyone's Binging On Netflix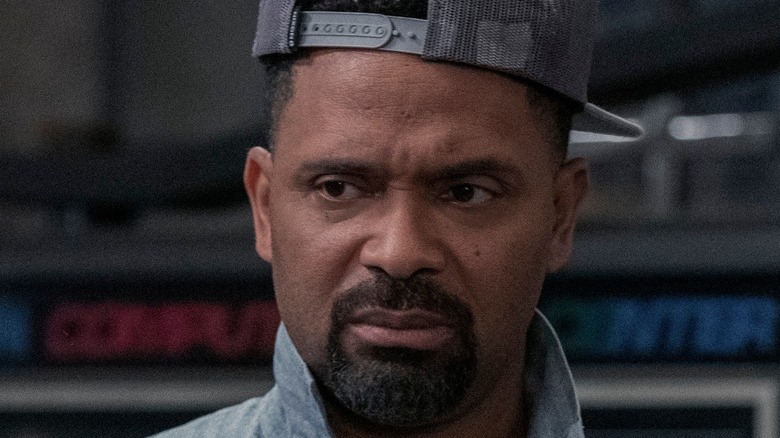 Lara Solanki/Netflix
Netflix produces shows and movies in every genre imaginable, but there are some things it does better than others. Netflix's bread and butter is star-studded dramas and dramedies, true crime stories, and reality competition shows. One genre it's struggled to perfect is the broadcast-style, multi-camera sitcom. You know the type — those old-school sitcoms with limited sets and a laugh track backing. It's a shame that the genre hasn't been working out for the streamer, since multi-camera sitcoms can be endlessly rewatchable, and are notoriously cheap to produce. According to What's On Netflix, only two Netflix multi-cam sitcoms have run for more than 50 episodes — "Fuller House" and "The Ranch."
Netflix is trying to change that. Recently, the streaming service's programmers have been making an effort to beef up its sitcom offerings — specifically with Black family sitcoms. Last month saw the premiere of Jamie Foxx's "Dad Stop Embarrassing Me!," and this month there's "The Upshaws," from creators Regina Y. Hicks and Wanda Sykes. "Dad Stop Embarrassing Me!" didn't catch on — it has low critics and audience scores on Rotten Tomatoes – but so far "The Upshaws" is faring better. The '90s-style sitcom has a "Fresh" rating on Rotten Tomatoes, and is currently sitting pretty in the second-place spot on Netflix's daily Top 10 chart.
The Upshaws is a relatable Black sitcom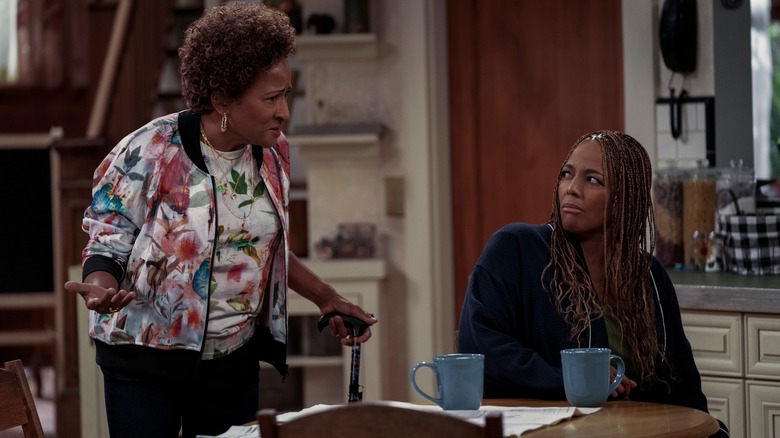 Ali Goldstein/Netflix
"The Upshaws" stars comedian and forgotten "Sopranos" actor Mike Epps as Bennie Upshaw, the owner of a mechanic shop in Indianapolis. Bennie tries to be a good husband to Regina (Kim Fields) and father to his four kids — one of whom is an adult, two of whom are teenage girls, and one of whom is a teenage boy he conceived with another woman, while he and Regina were separated. He doesn't always live up to expectations, as his sister-in-law Lucretia (Wanda Sykes) loves to point out. Together, they deal with they face relatable problems with humor and heart.
According to its creators, a show like this was overdue. "Those shows just don't exist anymore — it's either we're doing really well, or we're coming out of slavery, like Black pain," Sykes told The New York Times. "So, we knocked it around and came up with a new idea."
The result is a funny show that's a little too crass to be family friendly, but is packed with laughs thanks to its experienced core cast of Epps, Fields, and Sykes. And if you have someone like Bennie in your family, you'll find plenty to relate to.