Why Lucretia From The Upshaws Looks So Familiar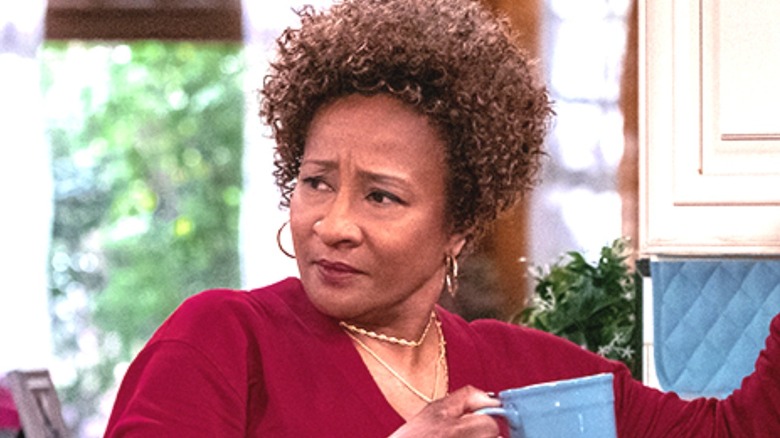 Netflix
Over the past several years, streaming giant Netflix has gone all-in with its original films and television programs, and for good reason. Cinematic ventures like the once highly anticipated "El Camino: A Breaking Bad Movie" and gripping shows such as the Anya Taylor-Joy miniseries "The Queen's Gambit" generated no shortage of buzz and revenue in their time. As one would imagine, to keep the ball rolling and compete with the impressive libraries of HBO Max, Disney+, and others, Netflix continues to pump out more exclusive content to keep viewers coming back for more.
Set for a May 12, 2021 release, "The Upshaws" is set to join Netflix's ever-growing collection of original series. Set in Indiana, the show will follow a working-class Black family who is doing their best to make their lives and home as happy and prosperous as possible. The cast includes names like Mike Epps and Kim Fields as Bennie and Regina Upshaw, Page Kennedy as Duck, and many more. Additionally, the part of Lucretia Turner will be played by none other than Wanda Sykes, who created the comedy program alongside Regina Y. Hicks.
For the better part of two decades, Sykes has been a prominent figure across film and television, hence why she probably looks so familiar to you. Aside from the role of Lucretia, here's where else you may have seen this comedy legend and LGBTQ+ icon in the past.
Wanda Sykes' comedy brought her to the television world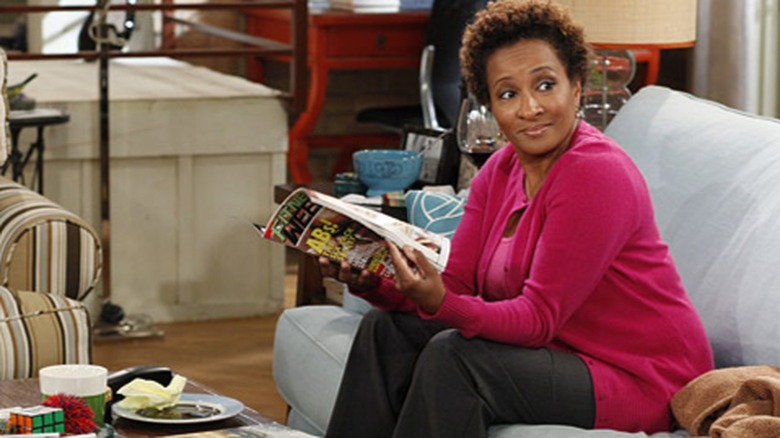 Warner Bros. Television
After spending five years working for the National Security Agency, Wanda Sykes got her comedy career up and running. She spent much of the late 1980s and early 1990s building her reputation as a rising star in the stand-up game, eventually getting her big break as an opening act for Chris Rock. This led her to join "The Chris Rock Show" in 1997 as a member of the writing team and occasional on-screen presence, paving the way for spots on "The Downer Channel," "The Drew Carrey Show," "Crank Yankers," and Larry David's "Curb Your Enthusiasm" shortly thereafter. 
Her natural charisma and quick-wit shone through, despite being straddled with rather small roles, so Sykes received a few more significant ones in the years to come. 2003 saw the arrival of her sitcom "Wanda at Large," which put the thriving comic center stage, succeeded by 2004's short-lived "Wanda Does It" — a show that put her in various professions away from the entertainment world. She then took on the part of Barbara "Barb" Baran in "The New Adventures of Old Christine" before kicking off her own talk show, aptly titled "The Wanda Sykes Show."
Other notable television works that Sykes appeared on include the political satire "Alpha House," "Black-ish," and "Broad City." Not to mention, she has made her fair share of cameos on programs ranging from "Will & Grace" to "The Marvelous Mrs. Maisel." No matter where she finds herself, and for how long her stay is, any sitcom, talk show, etc. is better with her on the cast list.
Sykes is a prolific presence on the silver screen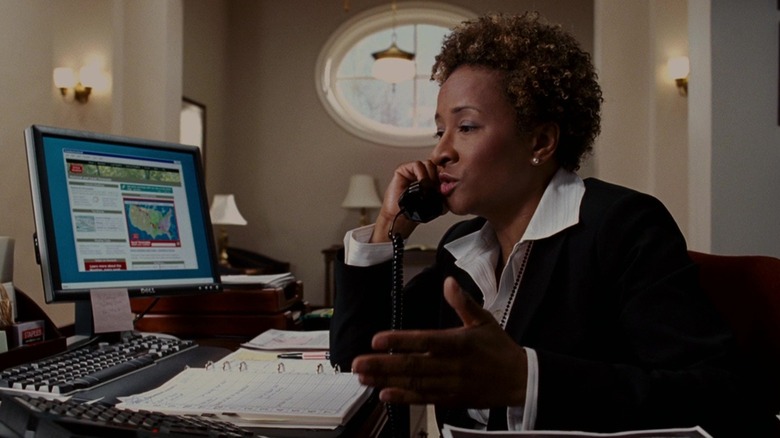 Universal Pictures
There's no denying that Wanda Sykes' TV résumé is impressive, to say the least, but she didn't hang her hat on the prospect of small-screen success. Beginning in 1998 for the absurdist comedy "Tomorrow Night," Sykes began to establish a solid filmography that would only grow from that point on. Her next two flicks were 2000's "Nutty Professor II: The Klumps" and 2001's "Pootie Tang," and though substantial parts would be few and far between for some time, she came back to the cinema in full force as soon as the opportunity arose.
With the 2000s entering its second half, she appeared in director Kevin Smith's "Clerks II" at a minor capacity in 2006, following that up with 2007's "Evan Almighty" as Evan Baxter's (Steve Carrell) assistant, Rita Daniels. Sykes also nearly had a guest spot in 2011's "The Muppets" as Officer Ethel, but her scenes with the late Jim Henson's lovable felt creations were sadly cut from the final film. Undeterred, she signed on to play Dr. Karl in "Bad Moms" from 2016 — a character she returned to in 2017 for "A Bad Moms Christmas."
Sykes' most recent theatrical credits are "Friendsgiving" from 2020 and "Breaking News in Yuba County" from 2021, and she hasn't expressed any desire or plans to retire from big-screen roles. It would be wise of those in Hollywood seeking expert comics and strong writers to keep the offers coming because she's one talent they don't want to miss out on.
Stand-up comedy is still very much in Sykes' wheelhouse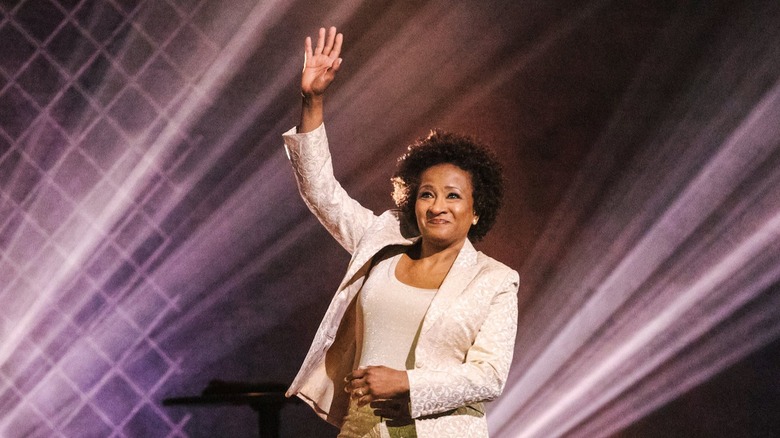 Netflix
Though Wanda Sykes rose through the ranks to become a hugely popular comedic actor, she hasn't left her stand-up roots behind. One of her most enduring routines is 2003's "Tongue Untied," where she riffed on topics including her old NSA job, drinking in different locations, and the idea of having children. Come 2006, she landed her first comedy special on HBO titled " Wanda Sykes: Sick & Tired," and in 2009 she returned for "Wanda Sykes: I'ma Be Me" — collectively earning her three Emmy Awards nominations between the two.
After a seven-year hiatus, Sykes returned to the televised stand-up game for Epix's "What Happened... Ms. Sykes?" — joining the likes of Craig Ferguson and Anjelah Johnson in providing a side-splitting set for the network. Her most recent comedy routine, "Wanda Sykes: Not Normal," hit streaming in May of 2019 via Netflix and continues to provide subscribers with over an hour of the laugh-out-loud material that put her on the map.
She isn't always at the top of the bill for the latest multi-million dollar blockbuster, or the lead for the next big TV sitcom, but Wanda Sykes has more than left her mark on the entertainment industry nonetheless. She's one of the most recognizable comedians of her generation and still makes audiences laugh the world over with her one-of-a-kind delivery and infectious energy. It's safe to assume that when "The Upshaws" arrives for its inaugural season, she and her Lucretia character will provide no shortage of moments to remember.