Why Regina From The Upshaws Looks So Familiar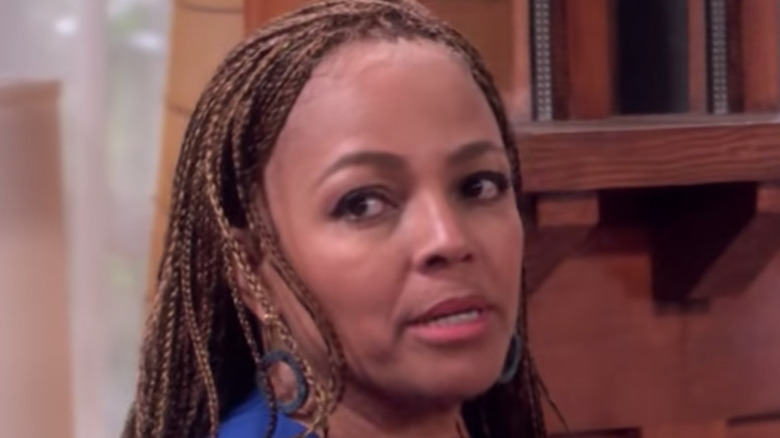 Netflix
"The Upshaws" is one of Netflix's original comedy series, starring some veteran actors with a rich history on the big and small screen. The sitcom follows the Upshaw family as they deal with everyday struggles, which can sometimes come with a blended dynamic. Per Netflix's official synopsis, "The Upshaws," is about "a working-class Black family in Indiana strives for a better life and a happy home with juggling everyday struggles in this comedy series."
If you've tuned in to the 10 debut episodes of "The Upshaws," you probably recognized more than once face gracing your screen. Legendary comedian Mike Epps leads the pack as patriarch Bennie, with Wanda Sykes serving as his sister-in-law, Lucretia. Also at the forefront is Regina, Bennie's wife. You might have recognized Regina the minute you saw her, but may have had trouble identifying her. The actress definitely has an impressive resume and starred on one of the biggest shows of the 1980s, followed by a smash hit from the 1990s. 
That's right — "The Upshaws" boasts the talents of Kim Fields, an actress with pretty memorable credits to her name.
Kim Fields was a starring cast member on The Facts of Life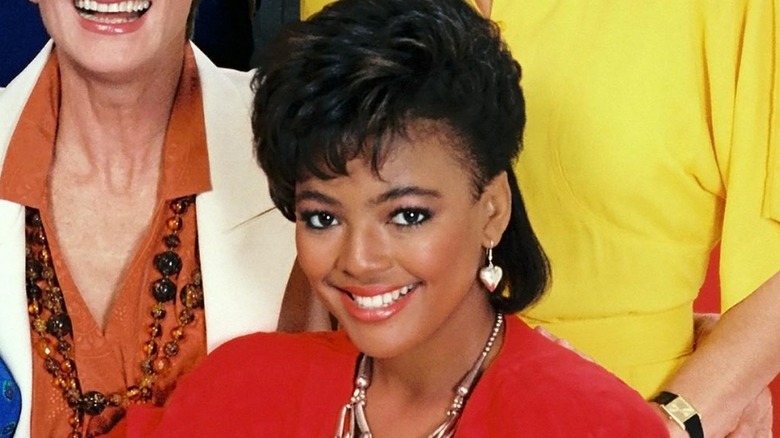 NBC
In 1979, "The Facts of Life" debuted on NBC and ran for nine seasons through 1988. The sitcom followed Edna Garrett (Charlotte Rae) as she worked at an all-girls boarding school. Kim Fields played Dorothy 'Tootie' Ramsey, one of the girls attending the school, who had quite a big mouth. Tootie appeared on all 201 episodes of "The Facts of Life."
Tootie was the youngest of all the girls at the boarding school, in addition to being the only Black classmate. She was known for her love of roller skates and her adorable braces. As the resident gossip, Tootie was always getting herself and others in trouble, which sparked her signature catchphrase, "We are in trou-ble!" "The Facts of Life" saw some real-life issues integrated into its story, which often included Tootie. The young woman dealt with race issues, as well as predators, while she also contemplating selling her body in later episodes.
In 2001, "The Facts of Life Reunion" proved that Tootie grew up to be a very strong female who became a talk show host and later co-owned a successful theater.
Kim Fields went two for two with a main role on Living Single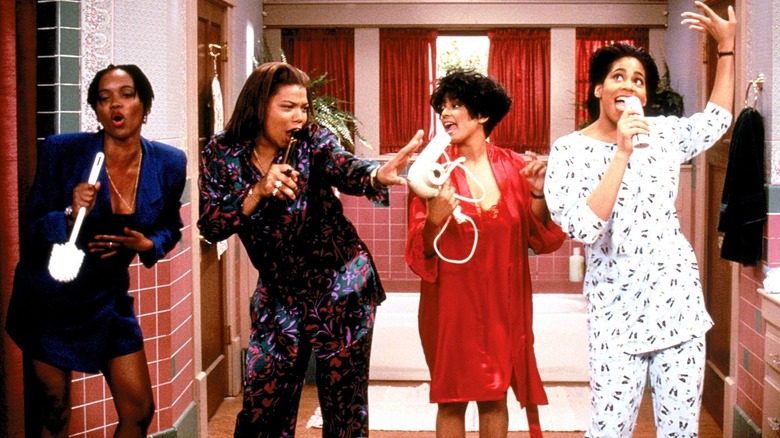 FOX
Kim Fields made the move over to FOX in 1993 to star on "Living Single," one of the most popular nineties comedies. Fields played Regine Hunter for 118 episodes alongside castmates Queen Latifa, Kim Coles, Erika Alexander, and John Henton. The sitcom detailed the life of four friends who lived together in Brooklyn, as they discussed dating, work, family, and all things in between. Regine was a childhood friend of Khadijah (Latifa), who — like her "The Facts of Life" character — enjoyed gossip. Regine eventually became engaged to entrepreneur Dexter Knight (Don Franklin) in Season 5 after the two had dated for some time.
Over five seasons, Fields got to star alongside some of the biggest names in the music industry who stopped by for cameos. Monica, Montell Jordan, Q-Tip, Vanessa Williams, and TLC's T-Boz all appeared in one episode, as did actors Rosie O'Donnell, Regina King, Terrence Howard, and Arsenio Hall, to name a few.
Kim Fields more recently was a Real Housewife of Atlanta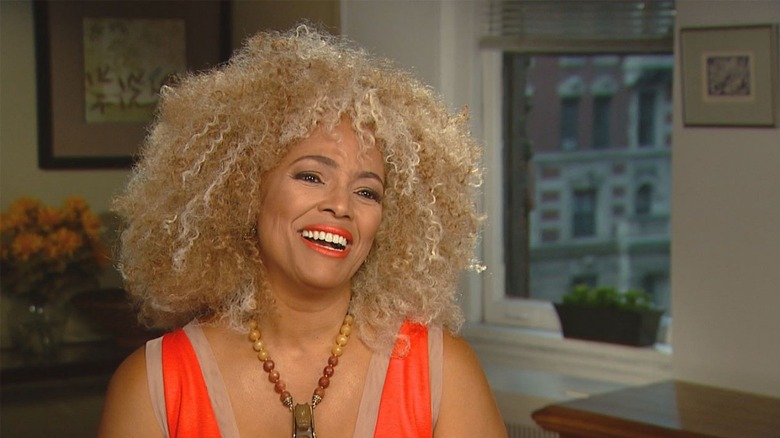 Bravo
After "Living Single" went off the air, Kim Fields did several one-offs on television series including "Strong Medicine," and "The Steve Harvey Show," in addition to some made-for-tv movies. In 2015, she joined the cast of the vastly popular Bravo series "The Real Housewives of Atlanta" for its eighth season. Season 8 also starred Nene Leakes, Kenya Moore, Porsha Williams, Kandi Burruss, Cynthia Bailey, and Phaedra Parks.
Fields did not enjoy her time on the show, to say the least. She went toe-to-toe with resident bully Moore who often poked fun at Fields by calling her Tootie. Fields noted in several of her talking head interviews that she didn't understand the pettiness between all the women and didn't engage in the drama, and often walked away from problems. Despite seeming perturbed during the episodes, Fields noted on "The Rickey Smiley Morning Show" (via Bustle) that it was a "great experience." She did not appear for another season.